Listen up, Echinacea fans!
I've now finished making slides and taking photos of the first 68 insect visitors–only 107 left to go.
Here are some photos of the process:
1) Here is an insect carrying LOADS of pollen (haha! get it?) which I am about to transfer onto a small agar cube on a microscope slide.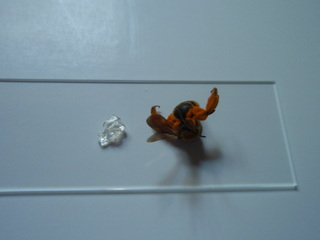 2) I heat the slide, complete with pollen-covered agar cube and cover slip, on a hotplate. Next I throw the completed, labeled slide under the microscope camera and take photos like these
: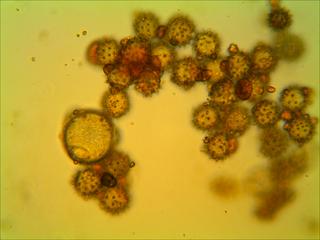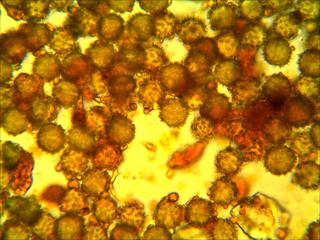 3) I've pinned each specimen with a unique ID code that corresponds to its vial ID number.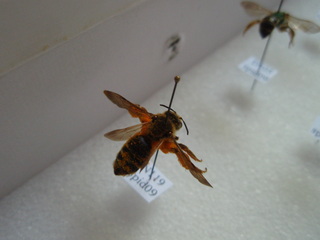 The most common genera near as I can tell from the reference collection are…
Please leave questions or comments and I'll do my best to respond!
-Amanda