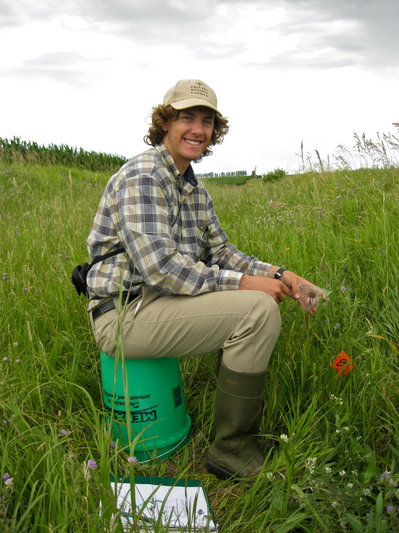 Qualifications
Teach For America — 2010 Corps Member and Amgen Fellow
7th Grade Science Teacher at John F. Kennedy Middle School
Gonzaga University — B.S. Biology — May 2010
Research
With the Echinacea Project, I analyzed compatibility in Echinacea angustifolia.  This plant has a S-allele self incompatibility mechanism, so closely-related plants are incompatible.  I used this knowledge to determine compatibility in prairie remnants.
About Me
As a Teach For America Corps Member, I constantly gleaned new knowledge and skills for my classroom.  I taught at John F. Kennedy Middle School in Gallup, New Mexico.  I spent a significant amount of time developing a lesson for my classroom, based on my experience with the Echinacea Project.
I am not only a teacher, but also consider myself a biologist.  I am broadly interested in organismal biology — how structure relates to function in living things.   In the past, I studied leaf functional traits in the endangered Mabi rainforest of north Queensland, Australia with Dr. Timothy Curran at the School for Field Studies.  I also studied properties of stomatopod dactyls with Dr. Brook Swanson at Gonzaga University.  I plan to continue my education, eventually earning a PhD in Biology.