Hesperostipa spartea Poaceae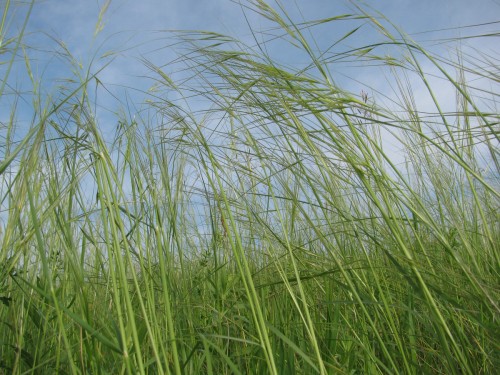 Common name: Porcupine grass, Needle-and-thread grass
About this species:
H. spartea is a tussock-forming perennial grass, native to the prairies and plains of North America.
Poaceae. H. spartea is in the grass family – a defining group in the prairie
Perennial. H. spartea forms tussocks, from which new growth resprouts each year.
Reproduction. Average time to flowering is unknown, though we discovered one specimen flowering in its second year.
Unusual seed dispersal. The fruits can continue to move along the ground after falling from the culm. This movment is caused by the fluctuation of humidity throughout the day.
Cool-season. Most growth occurs in the spring, with fruit ripening in late June through early July.
Wind pollinated. Like other grasses, H. spartea is pollinated through the wind.
Self compatibility. Unknown.
The USDA plant profile page for Hesperostipa spartea.
Team-members who have conducted research on this species:
This species was chosen as a species of interest in 2009, as much of the basic biology of cool-season prairie grasses is unknown.
Close-up of the flowers: the curved yellow structures are the anthers and the feathery white structures are the styles.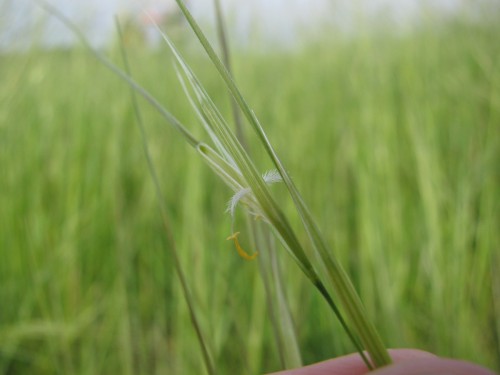 Another close-up of the flower