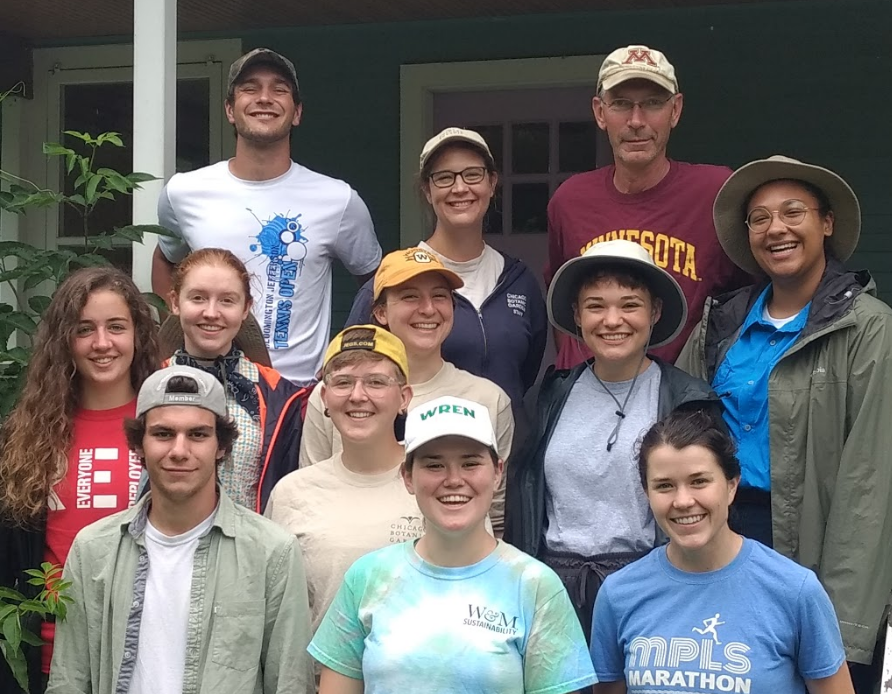 Get involved with the Echinacea Project at our field site or in our lab at the Chicago Botanic Garden. Please contact us if you have any questions.
Summer Field Research in Minnesota

Learn about what it's like working with Team Echinacea.
Lab Research at the Chicago Botanic Garden
Check out ways to get involved during the academic year.
Year-Round Positions
Interested in lab and field work? Here are the ways you can do both!
Research internship for college graduates. 12 months starting in June. We have concluded hiring for this position.
Graduate student positions at Northwestern University and University of Minnesota.
Applications for the Northwestern M.S. program were due February 15th 2020.
Applications for the Northwestern Ph.D. program were due December 1st 2019 for fall 2020
Post-doctoral position (none currently available).
Investigate ecology and evolution in fragmented prairies as a member of Team Echinacea. Join us!