Echinacea Project 2015
I graduated this spring from St. Olaf College with a deg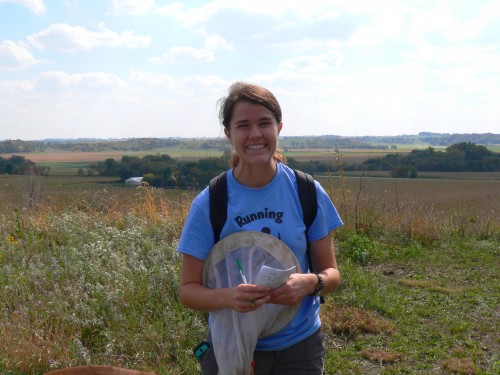 ree in biology and a concentration in mathematical biology.
Research Interests
This summer, I am interested in studying Echinacea populations in the fragmented prairies here. In the past, I've done research on the bumble bees around Northfield. I'm looking forward to learning more about the ecological and genetic pressures that affect the prairie and the things that live in it!
Statement
I am from Maple Grove, Minnesota. In my free time I like to run, cross country ski, and bike. I also like to quilt, play games, and read.