In the fall of 2018, the Echinacea Project scientists came to West Central Area Schools (WCA) and mapped out twelve plots to transplant E. angustifolia into the following summer. The WCA Environmental Learning Center has 35 acres of restored prairie, making it a perfect place to plant experimental plot 10. During the summer of 2019, Team Echinacea planted over 1400 E. angustifolia seedlings into the 12 subplots. Three plantings were performed: the first was a planting organized by Michael and had offspring from exPt1, the second consisted of plants from Amy W's gene flow experiment, and the third planting had offspring from the Big Event. All plants originate from Grant or Douglas County, MN. To test how different fire regimes affect fitness in Echinacea, folks from West Central Area will apply a fall burn treatment to four plots, a spring burn treatment to four other plots, and the remaining four plots will not be burned.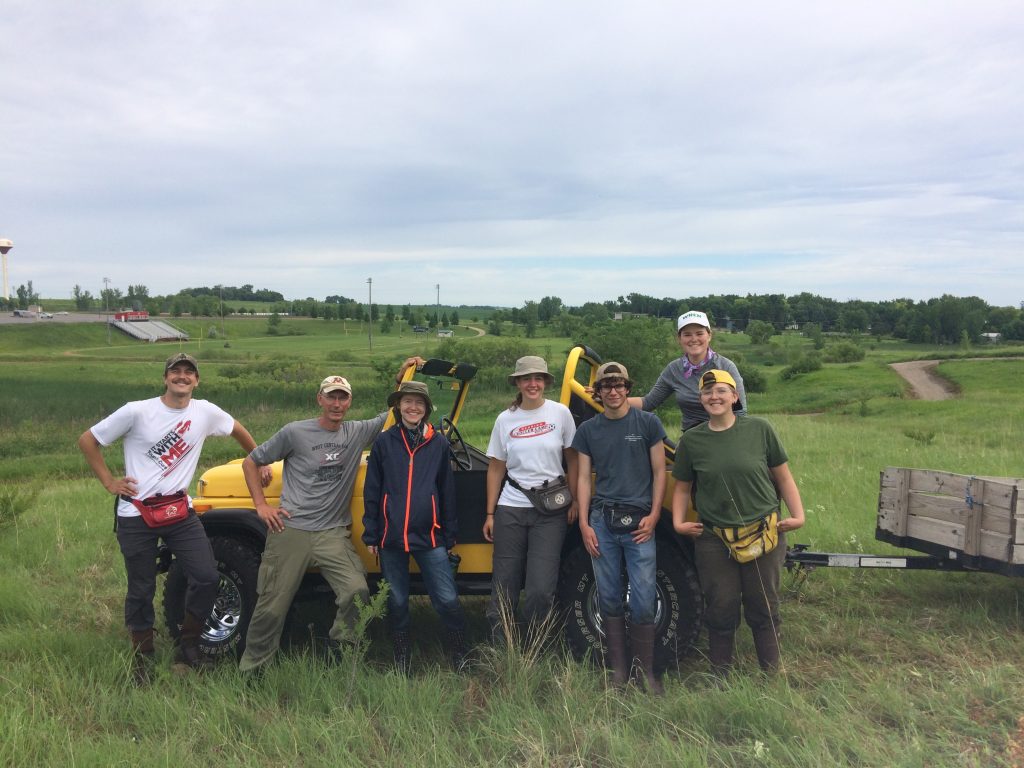 During science classes with John VanKempen, WCA high school students will assess the effects of differential burning regimes on the fitness of E. angustifolia. For the first time this fall, juniors in VanKempen's classes used data they collected on plants to answer their own scientific inquiries. Students developed hypotheses, then measured various morphological traits on surviving Echinacea in the 12 plots. The students used the data they collected to create graphs based on their data. VanKempen plans to continually integrate these Echinacea experimental plots into his classroom lessons and hopes other teachers at WCA will utilize the experimental plots for student science projects.
Start year: 2018
Location: West Central Area High School's Environmental Learning Center, Barrett, MN.
Overlaps with: Pollinators and Echinacea male fitness, Gene flow in remnants
Data collected: Planting and survival data for seedlings planted in summer 2019. GPS points taken for plots. Planting data is available in the Echinacea Project ~Dropbox/CGData/195_plant/. Contact John VanKempen for survival data taken by his students. GPS points are available here: ~Dropbox\geospatialDataBackup2019\planting2019\nailStakeWCA.csv
Products: High School Posters. Contact John VanKempen for info.