Harvesting Echinacea heads in the common garden experiments this fall was quite the adventure! During the last week in June, the crew got a taste of harvesting when decapitating non-native Echinacea pallida at Hegg before they could produce seeds. Lobbing off Echinacea heads with wild abandon was quite the thrill after spending a month conscientiously navigating the common gardens and measuring plants with care. In total, we cut approximately 824 heads off of 224 flowering pallida plants.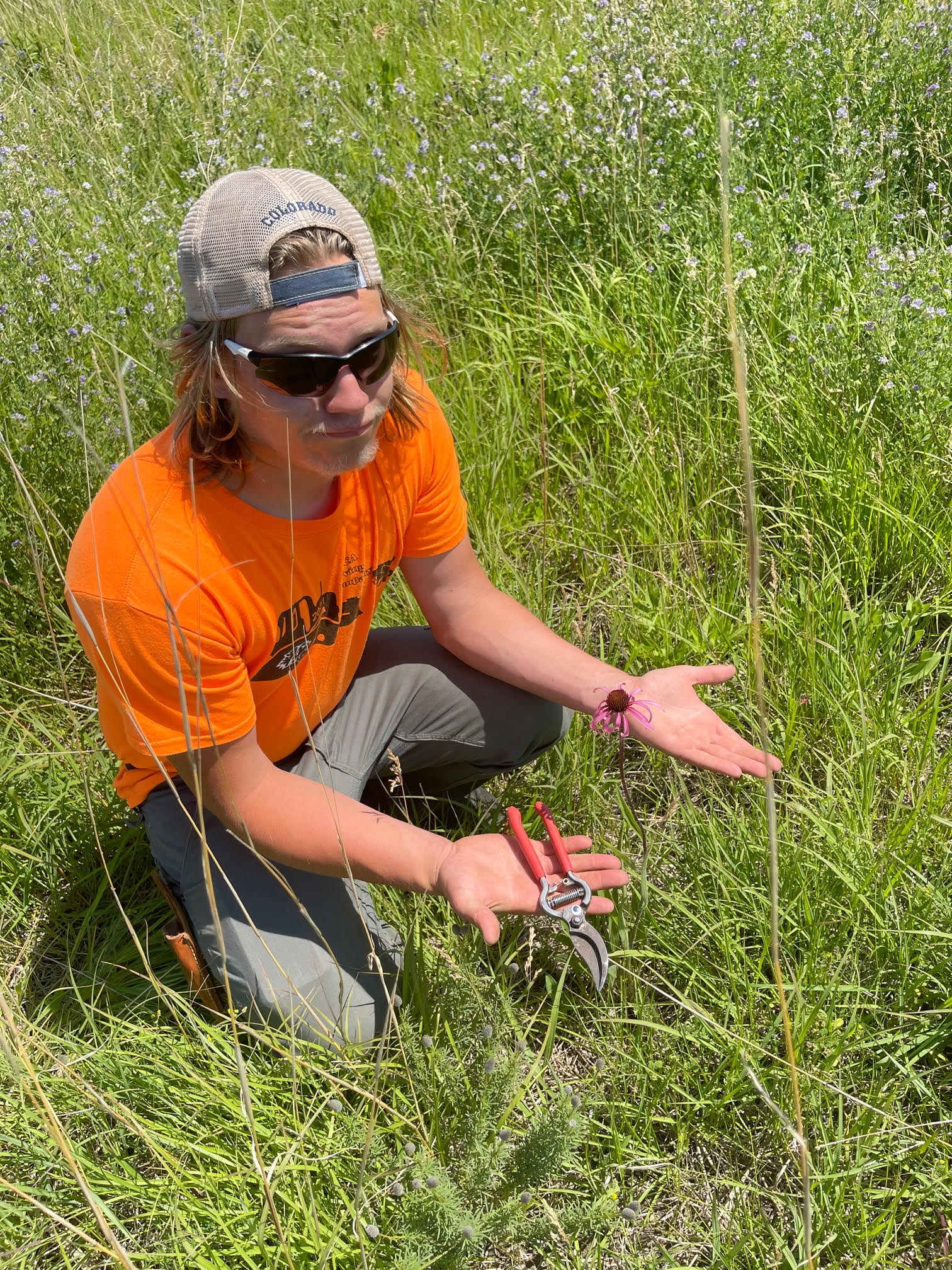 The field crew started harvesting heads to be cleaned in exPt02 on August 10th. Our final day of harvesting in exPt02 was September 12th, and during that month we harvested exactly 480 Echinacea heads. Our bountiful harvest in exPt02 was thwarted by the local population of thirteen-lined ground squirrels. Many of this summer's field team recounts witnessing these rodents ruthlessly rip the head off an Echinacea, look them straight in the eye, and run away. In the end, our 480 heads accounted for only 41% of the heads we planned on harvesting prior to the squirrel shenanigans.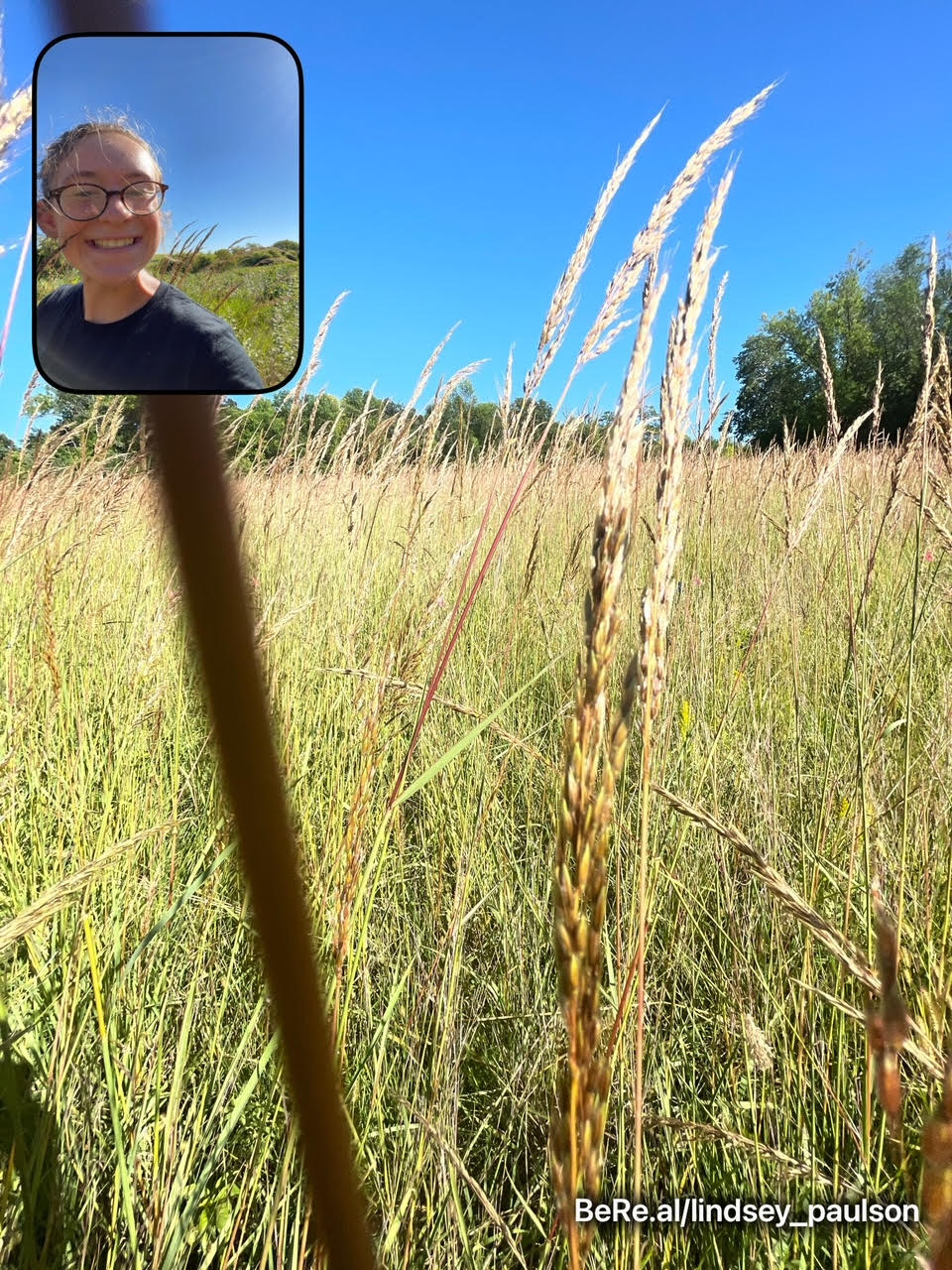 We also harvested heads in some sites with fewer flowering Echinacea. In exPt08, we harvested 8 heads, and there were three flowering plants in t-plot that may have succumbed to the ground squirrels before we could harvest them. In exPt07 and exPt09, we harvested a combined total of 130 heads. The mysterious exPt05, which required a GPS to be found at Staffanson Prairie, had 4 flowering plants with 2 heads that should've been harvested, but didn't (oops!).
The harvest of our largest experimental plot, exPt01, began on Aug 30th. The exPt01 madness did not end until our final four heads were harvested on October 10th by Gretel and Stuart, which is the latest harvest recorded in Echinacea Project history! The grand total for number of heads harvested in exPt01 was a whopping 1,494 heads.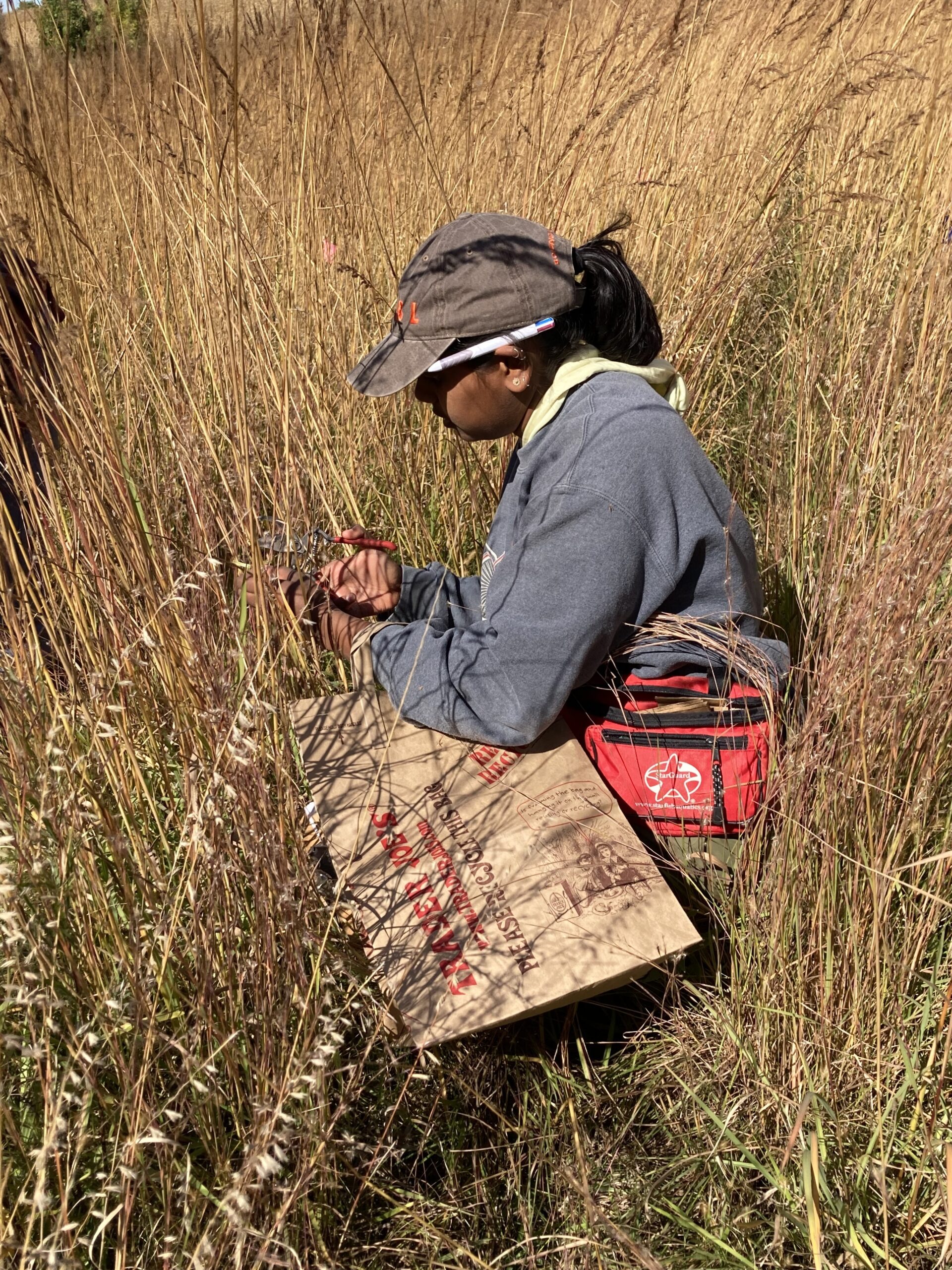 Between all of our common garden experiments, we harvested a total of 2,112 heads!