As an intern with the Echinacea Project in summer 2020, Emma Greenlee conducted fieldwork for an independent project investigating whether microhabitat characteristics differ between 1 m-radius circles where Echinacea angustifolia seedlings have emerged and survived and circles where Echinacea seedlings emerged and died. An existing, long-term Echinacea Project experiment, the seedling establishment project ("Sling" for short) provided the GPS points corresponding to the surviving and dead seedling circles used in this project. Emma collected data on microhabitat characteristics (litter depth, vegetation cover, slope, aspect, distance to roads and fields, and community composition) and the floral neighborhood. Emma visited 69 maternal sling circles containing surviving seedlings and 66 sling circles where all seedlings were dead. In winter 2020, Emma conducted data analysis in R with help from Mia and Stuart, and plans to present findings at an ecology conference in summer 2021. You will have to read the presentation below to learn preliminary results or wait for the poster.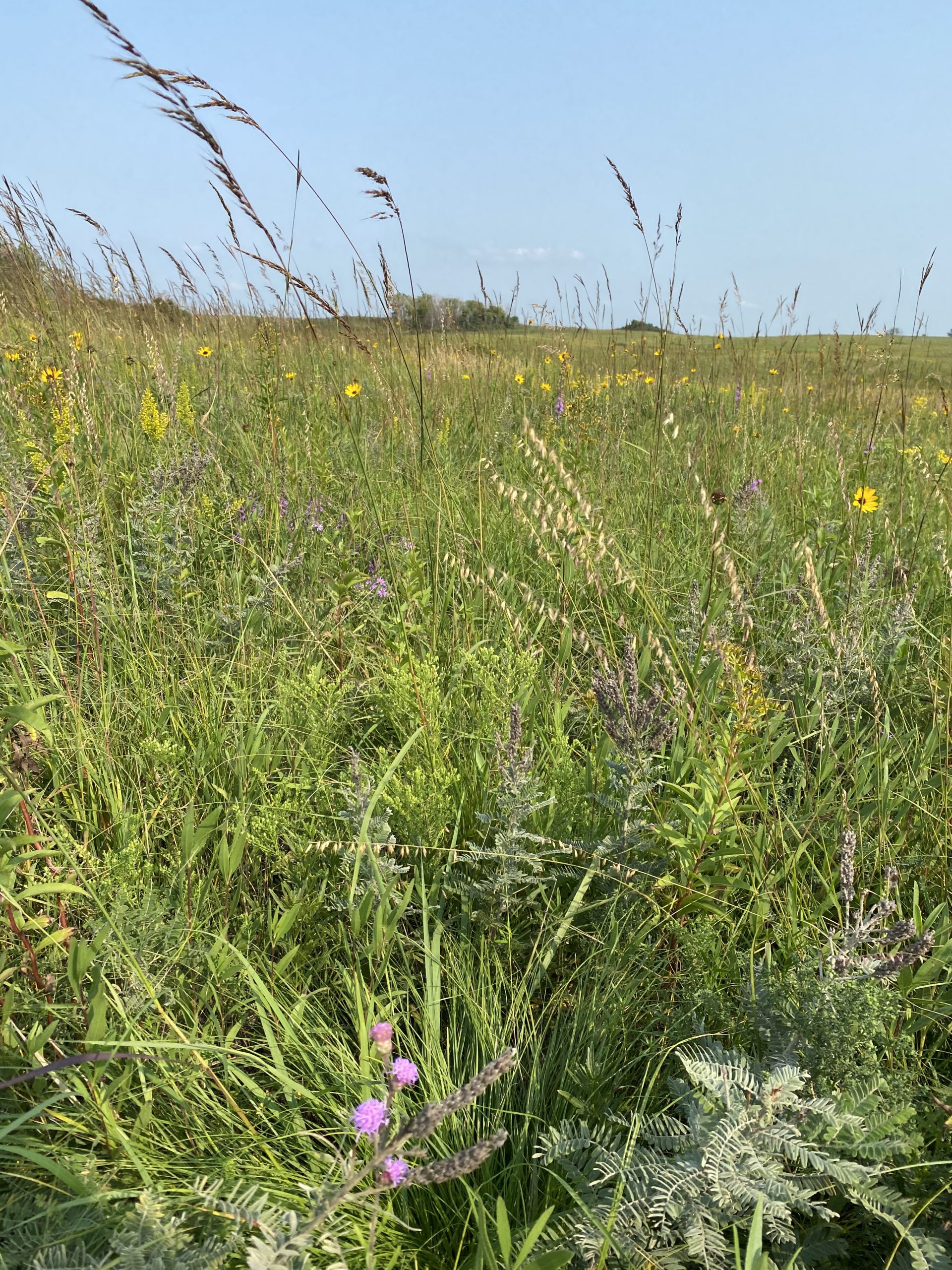 Start year: 2020
Location: Remnant prairies in Douglas and Grant County, MN
Sites: East Elk Lake Road, East Riley, East of Town Hall, KJ's, Landfill, Loeffler's Corner, Nessman, North of Northwest of Landfill, Northwest of Landfill, Randt, Riley, South of Golf Course, Steven's Approach, Staffanson Prairie Preserve
Overlaps with: Seedling establishment, EA fire and fitness
Data collected: GPS files for navigating to sling circles are at Dropbox/geospatialDataBackup2020/stakeFiles2020. Microhabitat/floral neighborhood data and R scripts are available at aiisummer2020/emma2020.
Products: Emma Greenlee's Powerpoint presentation (below); poster to come!
Read more about seedling establishment on the experiment's background page, or read more about the microhabitat project in Emma's flog posts.