Things are movin' and groovin' in the lab at the Chicago Botanic Garden!
Now that we've wrapped up remnant Echinacea, it's time to reenter common garden territory. Ah, sweet sweet common garden, where all plants exist neatly* on a grid unlike the unruly remnants.
One of the main things we've been tackling is cleaning the 2022 common garden heads. There are 2,116 heads to be cleaned and we've already cleaned 561 (or ~27%) of them! Wow, amazing progress! The only remaining and 3 additional bags from 2020. Once those are done, we're caught up from the backlog that COVID augmented. As for other steps in the ACE process…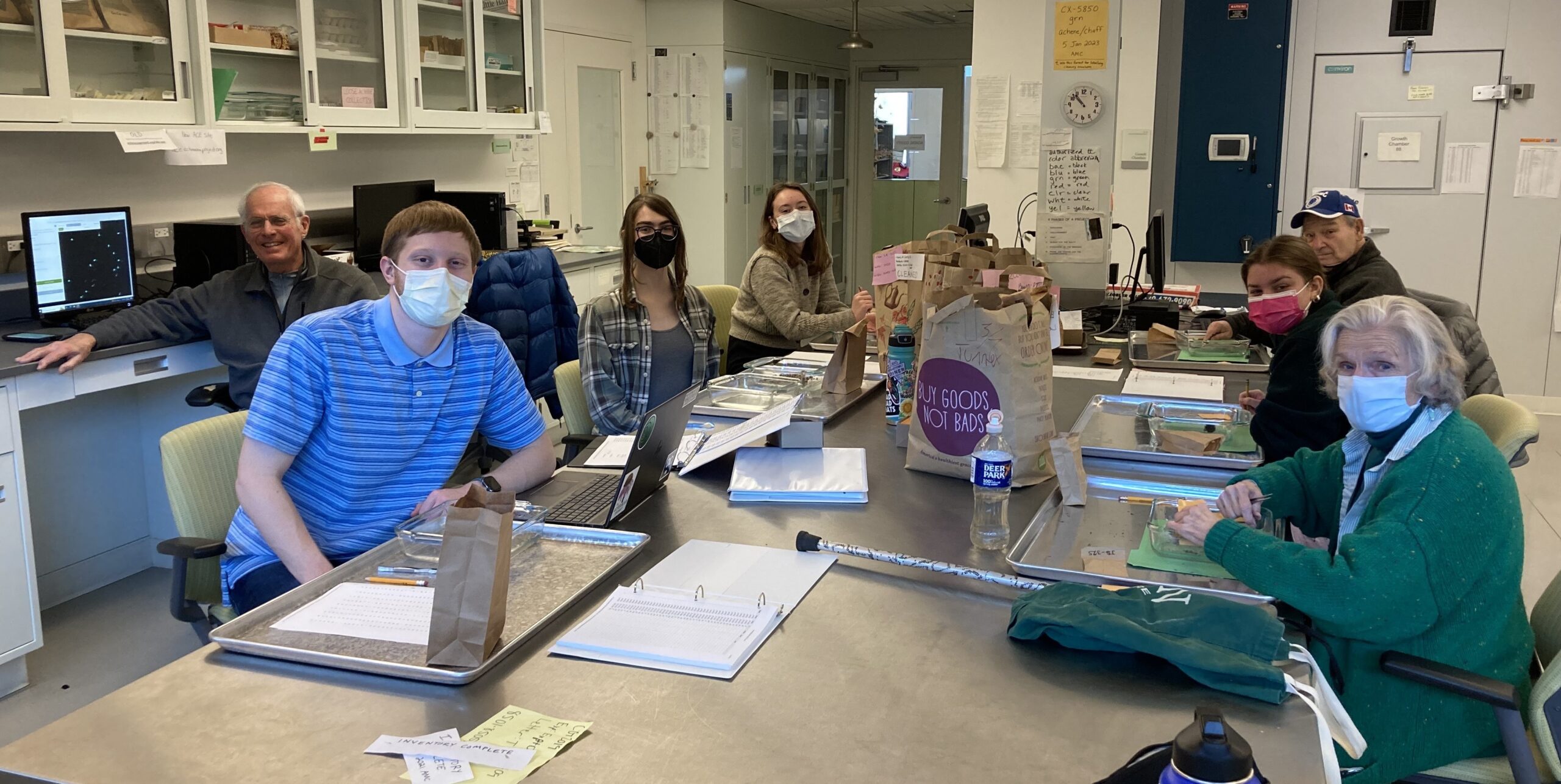 After cleaning comes rechecking, and we've had students working on rechecking Echinacea heads from experimental plot 1 in 2019 and 2020. Once these have been rechecked, we've got scan-master volunteer Marty prepare our achenes for uploading to the ACE website!
Our volunteers have also been catching us up on counting from 2017 through 2019 to get data ready for Wyatt's masters thesis! I won't spoil what she's investigating, but just know it's a burning question that I'm stoked about!
Alex and I have also been attempting to clean up the Cheerios boxes that line our lab window. These boxes contain achenes from the past 20 years and many different experiments, all at different stages of the ACE process. Volunteers have started assembling some of the achenes into x-ray sheets for the years 2017 and 2018.
We also had Priti help us inventory boxes from 2016. We took seeds out of these boxes for our seed addition experiment, but were unsure what achenes actually remained. These seeds did not germinate, so we will put them in storage. However, we have other seeds that are still viable, so we are hoping to freeze them and put them in the seed bank here at CBG!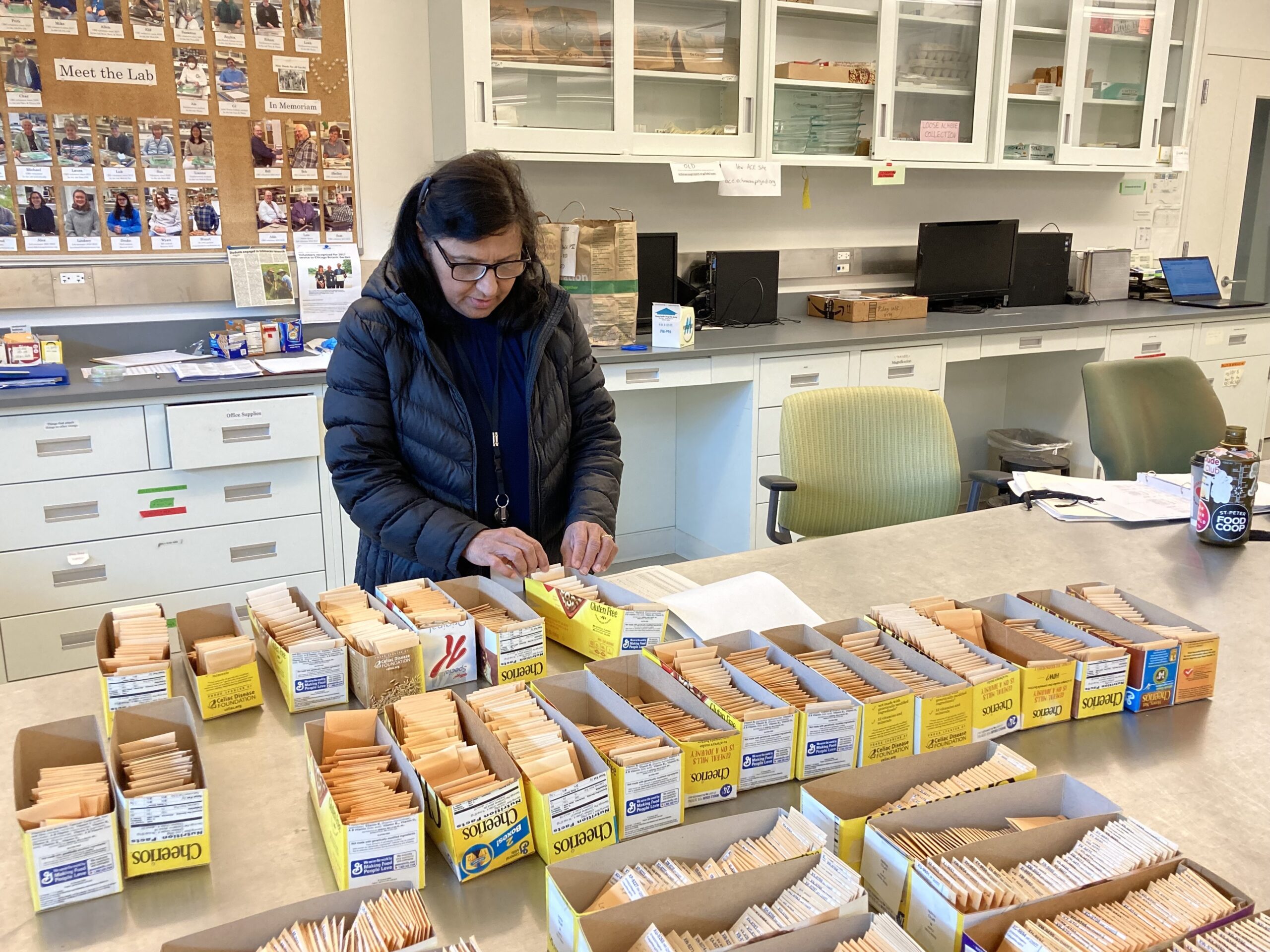 We're hoping to keep moving forward this spring with all steps of the ACE process, and create an efficient system for taking data off the ACE counting and classifying website!
*it would be neatly if it weren't for those meddling rogue plants!