Today was Phenology Phriday! Much of the team recorded flowering progress in P1, P2, and P8 this morning, where Erin found an adorable nest of baby Field Sparrows!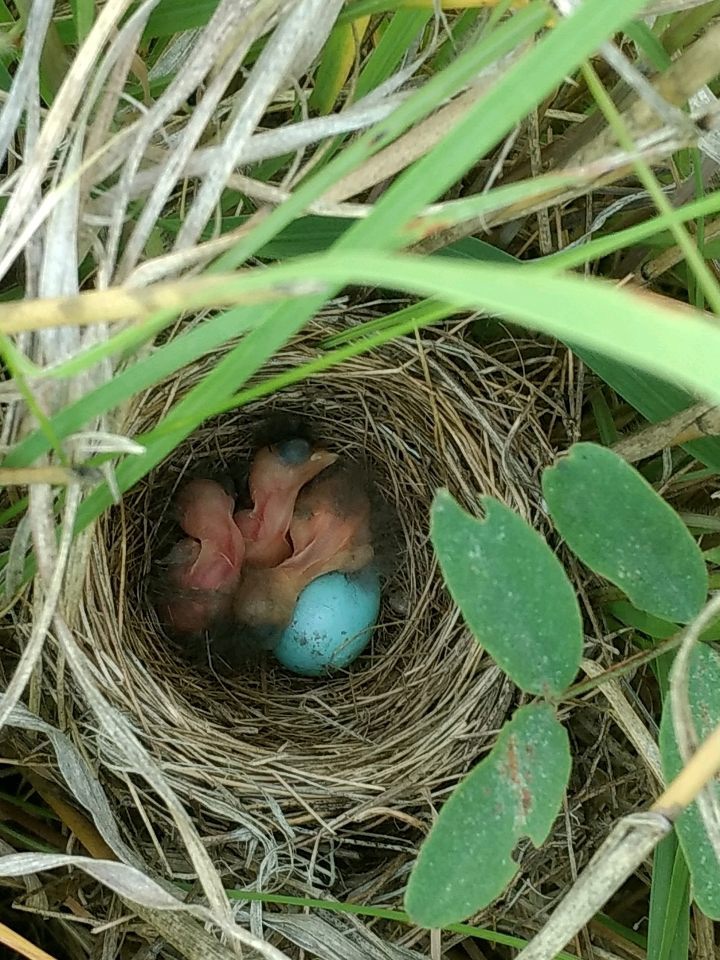 Amy and I split off to check on the plants in the remnants. Near East Elk Lake Road, I also practiced collecting Heliopsis helianthoides pollen for my upcoming pollen interference experiment. Excited to start my crosses next week!
The other teammates were also making progress on their projects. Jay finalized details for data collection for the Ash Annihilation experiment. Drake continued collecting seeds from parasitic Comandra and a variety of host plants. Meanwhile, Jennifer and Miyauna tried dipping bees in fluorescent dye to follow their activity around the plots. I must say, their new costumes look lovely!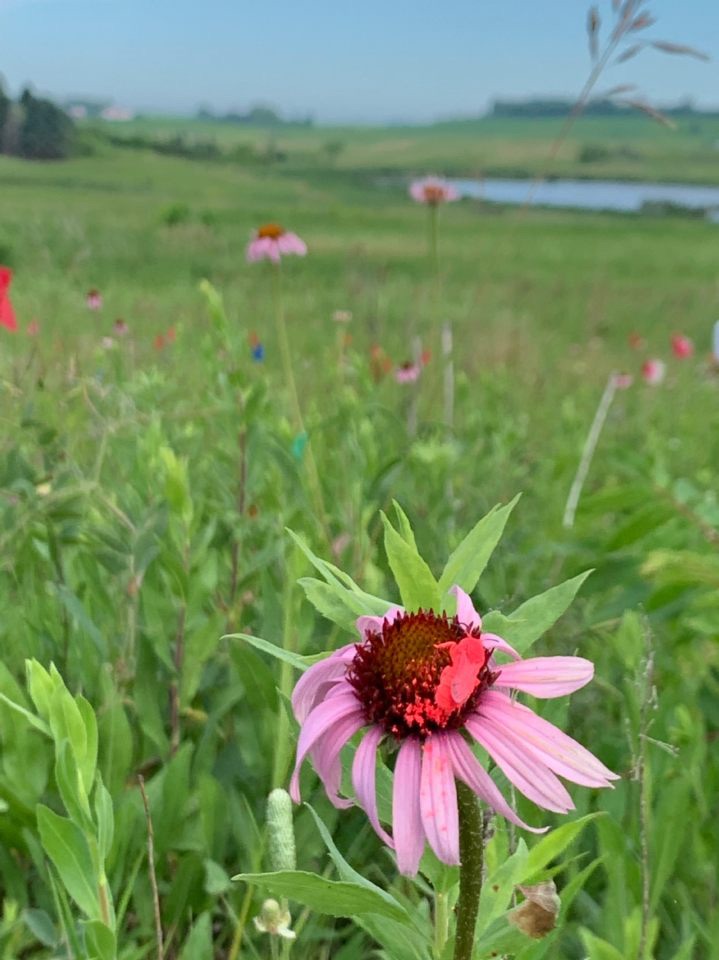 In the afternoon, Shea, Miyauna, and Jennifer pinned the bees they caught earlier this week, while much of the team returned to P8 for a full afternoon of leaf measuring. We've nearly canvased the whole plot of basal plants with fresh toothpicks, so thoroughly that we almost ran out of toothpicks! Overall, a productive day in the field.