Daytona and Emma visited Around Landfill (ALF) and Northwest of Landfill (NWLF) today. Each site was visited for around 15 minutes and was observed from the side of the road.
ALF did not look burned and contained a lot of shrubs and brome. We also noticed the warm grass big blue stem, as well as the forb dandelion and the legume veiny pea. This concluded all 4 plant communities within this site. We discussed how the shape of the land, namely the hill and the ditch, were both naturally occurring and man-made. Among the site we saw trees, some fences (one of which was electric), and a few cars passed us, which we made sure to wave to! We managed to spot some echinacea as well as the veiny pea at this site, which was exciting.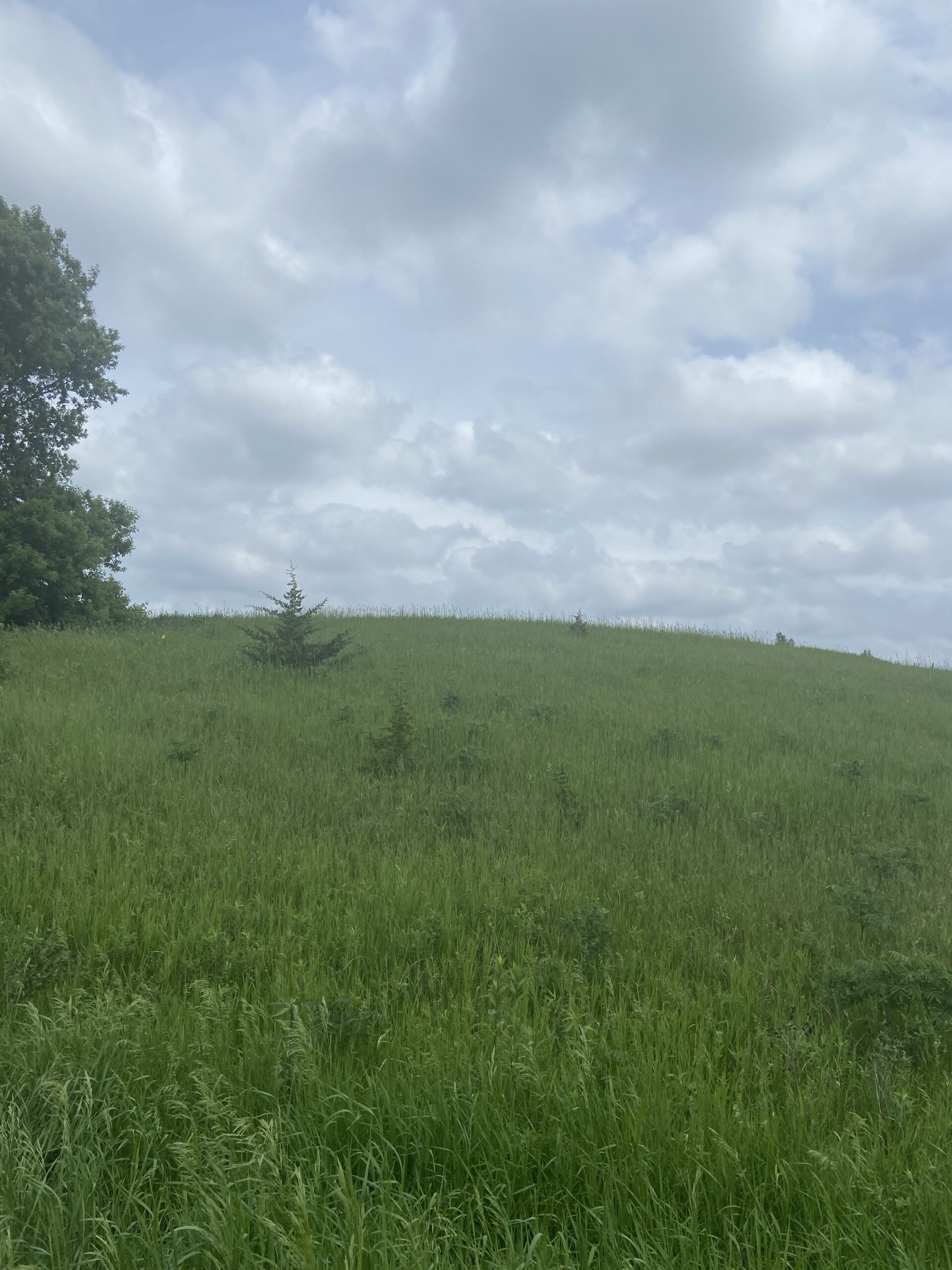 NWLF did looked burned. We agreed upon this because of the lack of previous years' growth and the lack of brome in the area. We found lots of plants in each of the 4 plant communities, some being brome, silver leaf pea, big blue stem, and dandelion. At this site we saw echinacea plants, but did not find any veiny peas.