The field season is heating up for Team Echinacea both literally and metaphorically. Much of the metaphorical heat comes from the awesome work everyone has been putting into group and independent projects. However, a small portion of this heat also comes from a budding relationship between Andrea and I that was sparked at experimental plot 2 a week ago. On my day off, I missed her so much I simply had to draw a picture of her.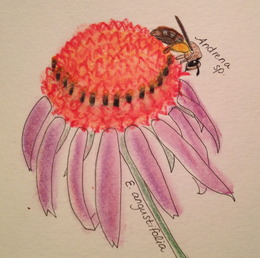 Why is Andrea so special to me? One important reason is that she is an Andrena bee and Andrena seem to be the most efficient pollinators of Echinacea angustifolia based on our preliminary findings. Another reason is that she is absolutely adorable and very photogenic.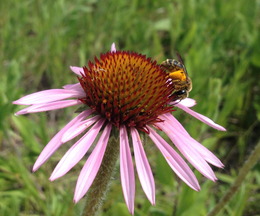 Aside from missing Andrea, I also made dinner for the team. I decided on sweet potato black bean tacos with homemade tortillas. Mmmm…..