We've been missing Laura, John, and Kennedy this week, but we've had to forge ahead without them. Today, Mia and Wesley finished rechecks while I staked random points at nice, eth, and koons for our Andropogon expedition later in the day. After staking, I met with Stuart to learn some R-Studio data wrangling skills. At lunch, Wesley reported on the Liatris pollinator observations – the team conducted 95 total observations this summer and mapped over 2,500 plants!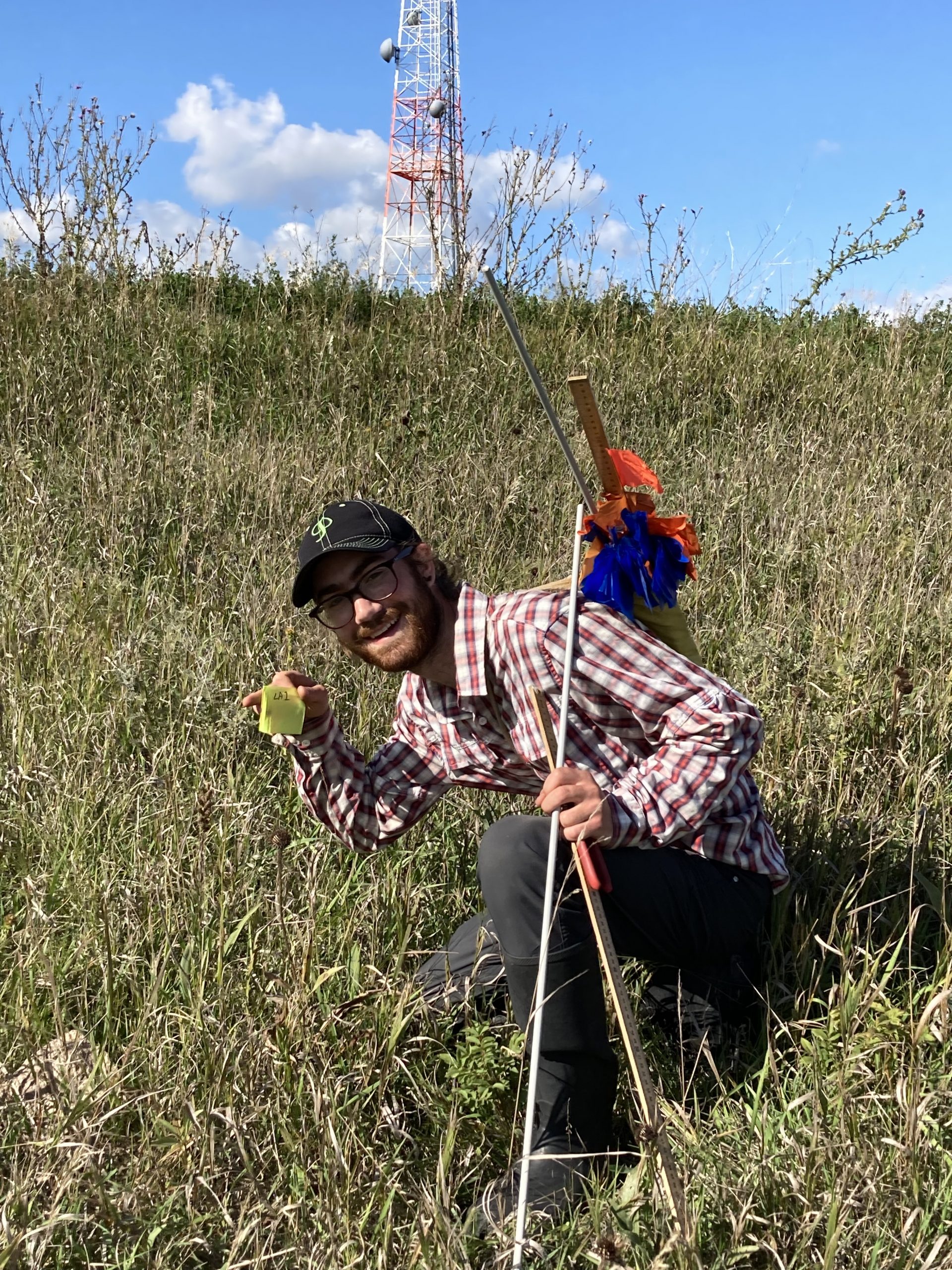 After lunch, we learned a new protocol for harvesting Andropogon gerardii (big bluestem). We visited a third of the random points at each site and counted and harvested all the Andropogon culms within one meter of the point. Jared and I collected three full bags of Andropogon at East Riley, a site which had been burned, but we didn't find a single culm at the other sites (spp and on27).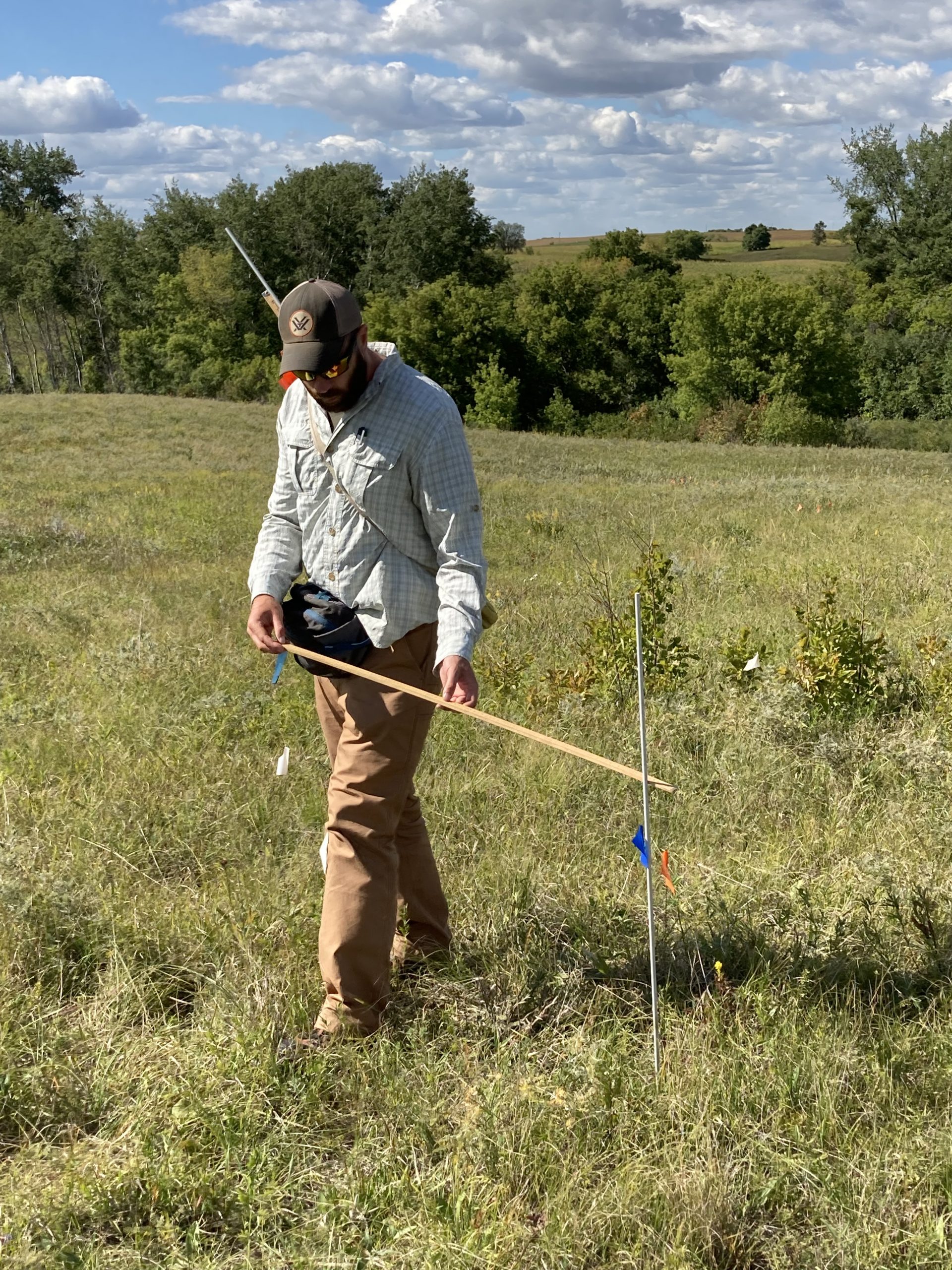 After work, the Elk Lake house spent all evening cooking up a giant batch of Wesley's peanut noodles in preparation for the bonfire tomorrow night. Mia wisely used the food processor to grate the carrots, so no fingers were lost. We doubled the recipe, so there were an awful lot of carrots!