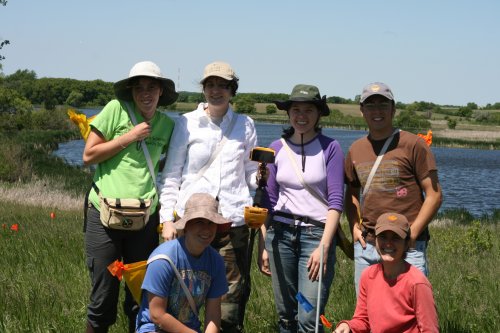 Here's a photo of the crew from the first day of the summer (Julie, Christine, Megan, Ben, Lecia & Gretel). Echinacea hasn't started flowering in our Common Garden yet, but it will soon. We are ready! Reinforcements from Illinois will start work tomorrow.
We've been working for two weeks now and we have accomplished a lot already:
searched for seedlings in remnants
mowed, weeded, and flagged the common garden
searched for juvenile plants in the "recruit" experiment
discussed and planned our group and independent projects for the summer
It's hard to believe how much we've done already (and how few flog entries I've posted).