This Saturday was a glorious day: Independent Bookstore Day! Every year on the last Saturday in April, the nation celebrates indie bookstores in all sorts of ways. In Chicago (and the Twin Cities and maybe other places), local bookstores participate in a passport event – visit as many bookstores as you can, get a stamp at each one, and win a prize based on how many you visit!
With 40 participating stores this year, visiting 10 would get you 10% off at all the bookstores for a year, and 15 would get you 15% off. Individual stores also often had their own special goodies for the day, including snacks, pencils, tote bags, and other exclusive (and often free!) merchandise. Alex and I were up for the challenge. In fact, we even took on a non-book related side quest, more on that later.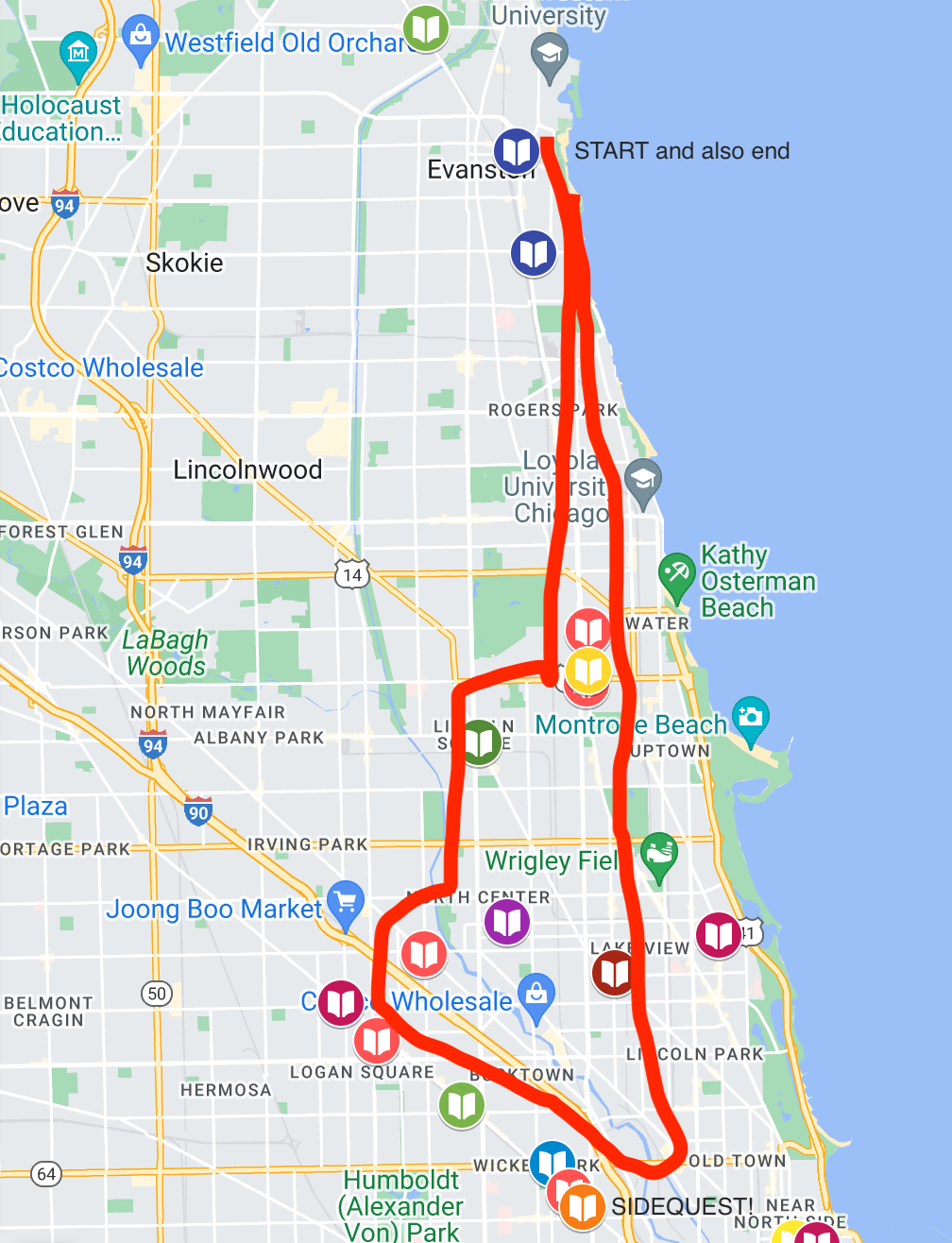 We started out strong with Bookends & Beginnings in Evanston, where we got free totes, some books, and our passports with our first stamp. We made our way south, visiting stores both familiar and novel.
Upon reaching our tenth bookstore, we were both awarded pins that will give us a 10% discount at all 40 stores for the rest of the year. We rejoiced! But at our 11th bookstore, tragedy struck. I couldn't find my passport anywhere, and I fear it was left at our tenth stop. We mourned! The show didn't stop though, because Alex still had her passport, we had four more bookstores to go, and one very important side quest.
Stores 12-14 were located within walking distance of each other in Wicker Park, so we visited them all in one stop and got falafel sandwiches and waffle fries to boot. With full stomaches and a clear bath forward, we took of to Goose Island, home of the holy Restaurant Depot.
Our secret mission was to locate and extract one gallon of Wright's Smoked Hickory for Alex and Lindsey's smoke experiment. The job was difficult; mammoth quantities of random everyday ingredients tantalized us at every turn. However, I am happy to report the mission was a complete success. We escaped with our sanity intact and only one extra item (who can say no to a big ol' container of chocolate hazelnut wafer rolls?).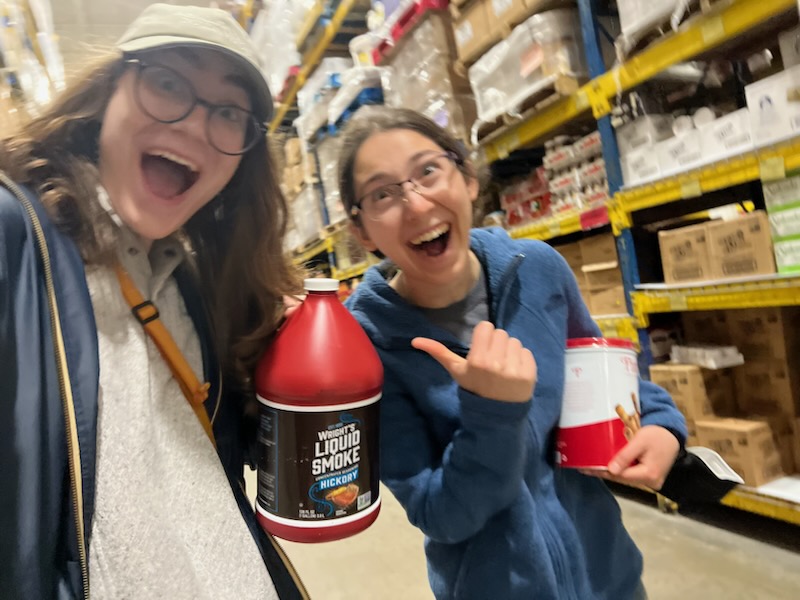 We hit our 15th bookstore on our way back north, where Alex was celebrated as a grand winner of the day (though they had run out of 15 store pins). Victorious, we made our way back to Evanston. Until next time, bookstores!
(we also saw some lovely street art)