On Saturday, some of Team Echinacea took a trip up north to record seed set of the western prairie fringed orchid.
Mia, Jared, Amy, Wesley, and I (Allie) rolled out of bed to hit the road at 6am to meet Stuart and Gretel up in Fertile, MN. After finding out that Opdahl's Donuts doesn't open until 9am on Saturdays, we trekked out to find all the flags marking flowering orchids we found on the last trip to record seed set. The wet prairie was very not wet, one might even say dry, this time as well. Mia and I paired up to find orchids. Disappointingly, we only found a few orchids that had set seed.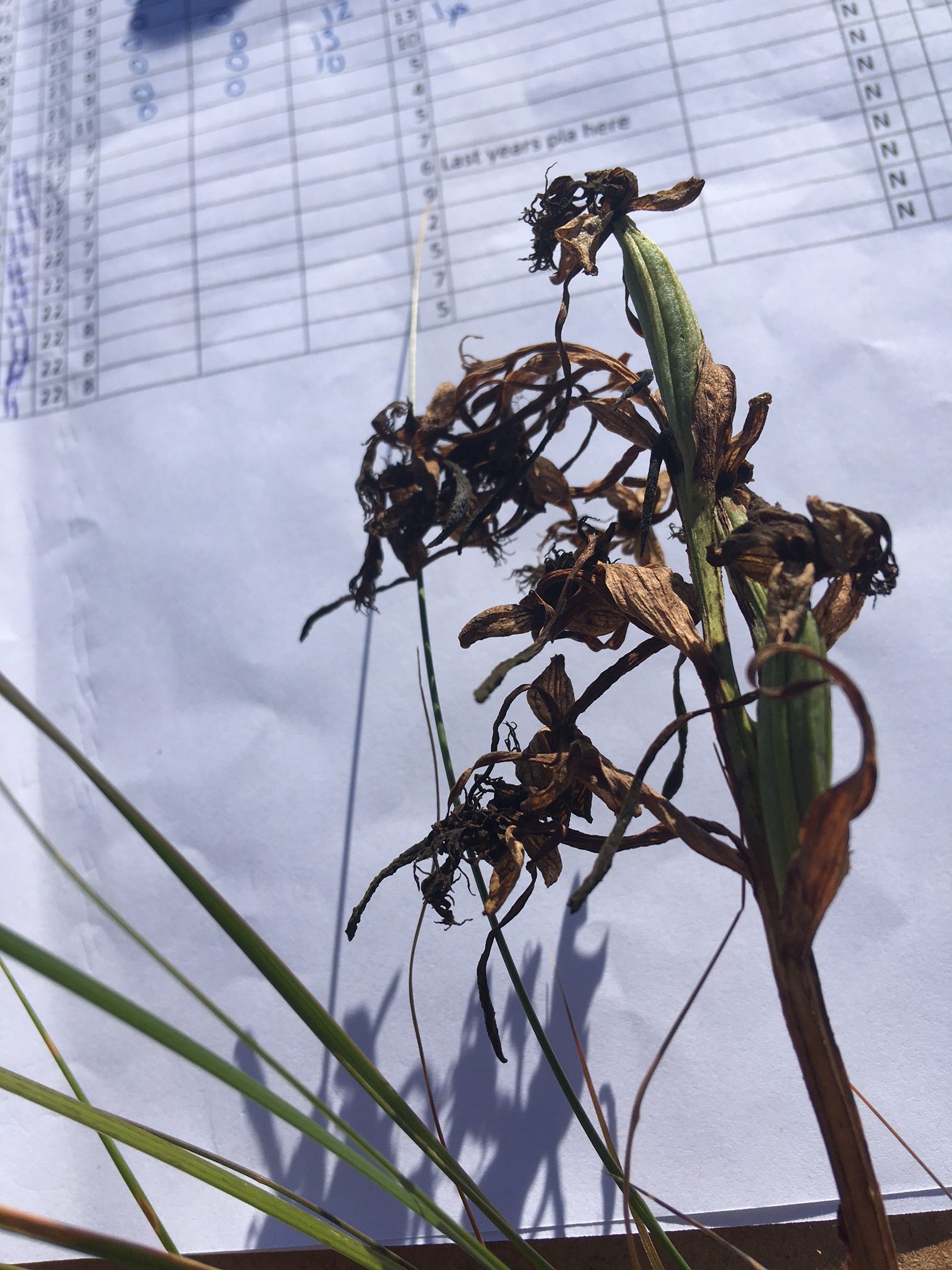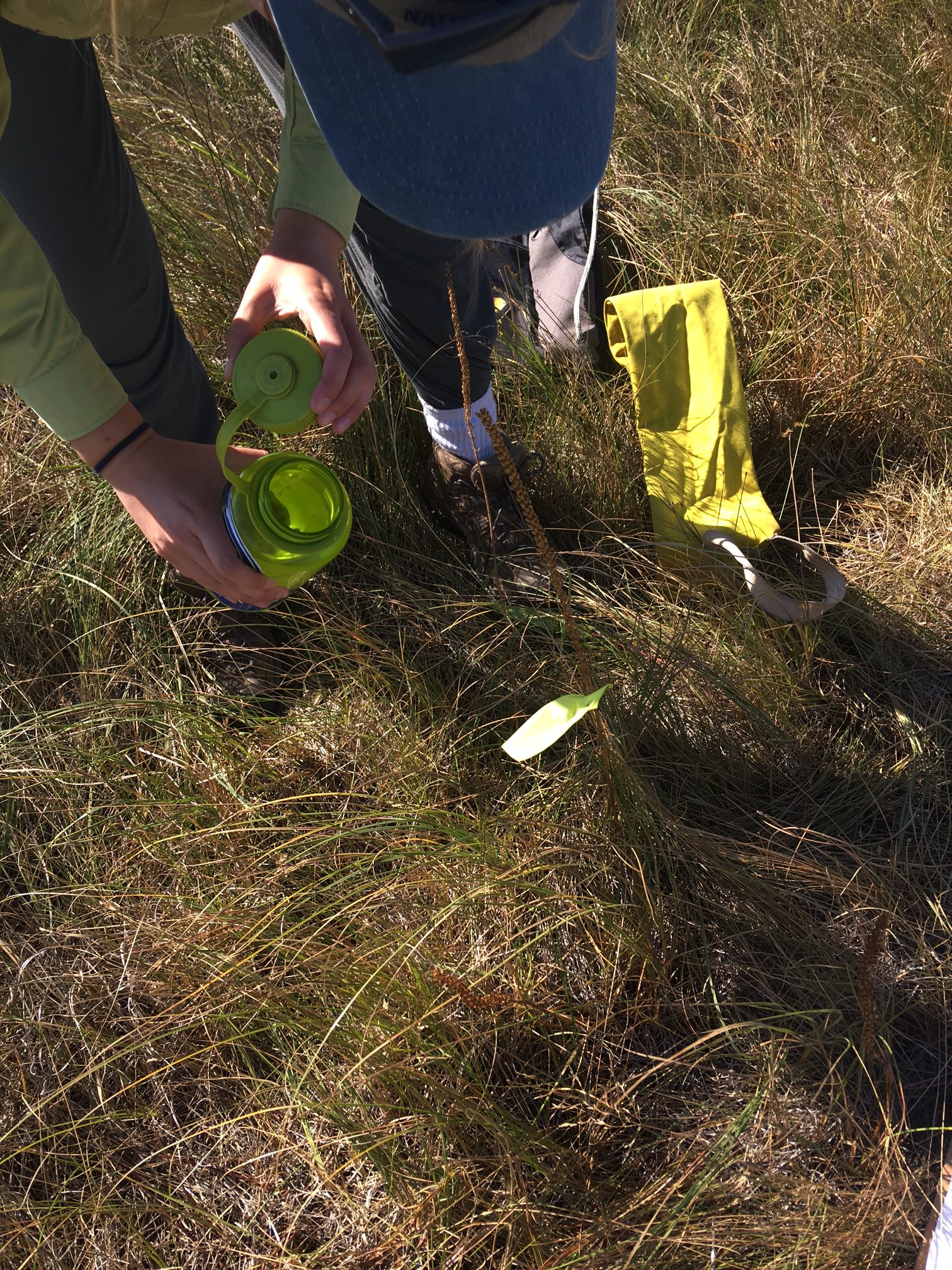 After a morning spent assessing seed set, we all headed into a picnic lunch in Fertile. The afternoon was spent visiting various natural areas.
First we went to the Agassiz Dunes SNA, where we botanized and also had some wildlife viewings, including some wild turkeys and some wild botanists. We tried to find the (alleged) burn break, but had no success.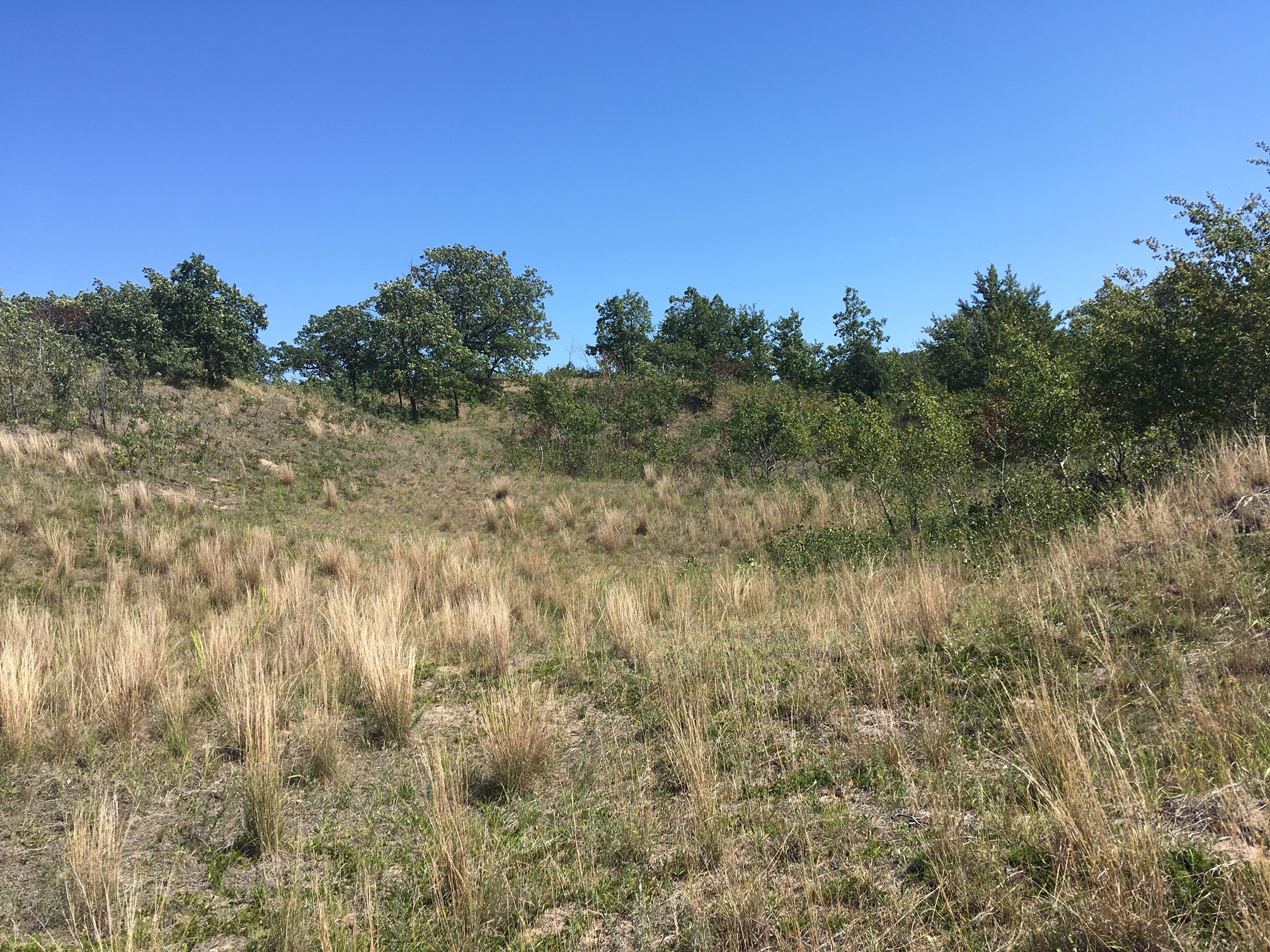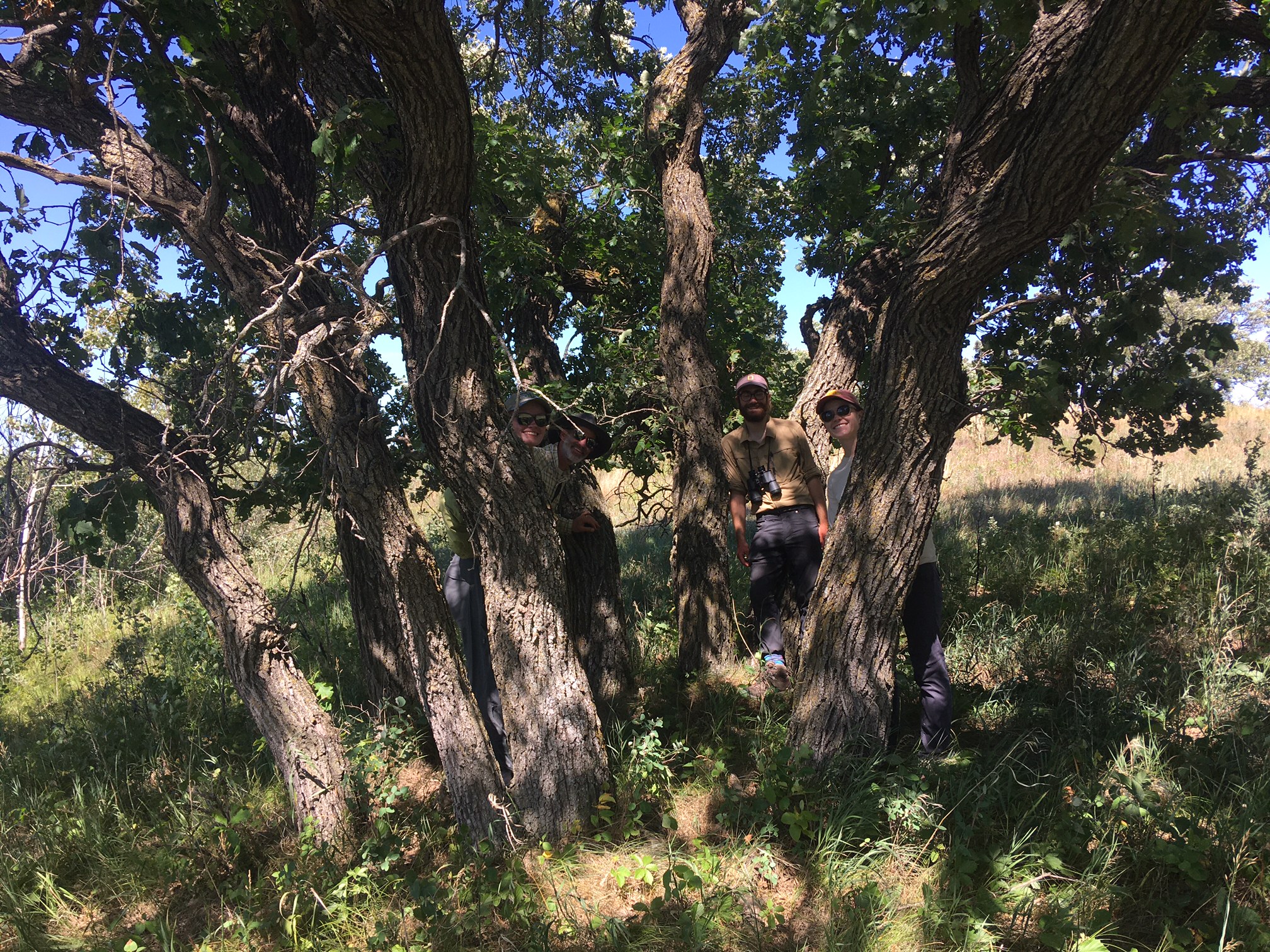 Then, we hopped in the car and headed to Frenchman's Bluff SNA, one of the highest points in NW MN. We could see far into the distance, both towards North Dakota and towards the headwaters of the Mississippi River. Despite the dry and crunchy conditions, the Liatris punctata seemed to be doing quite well!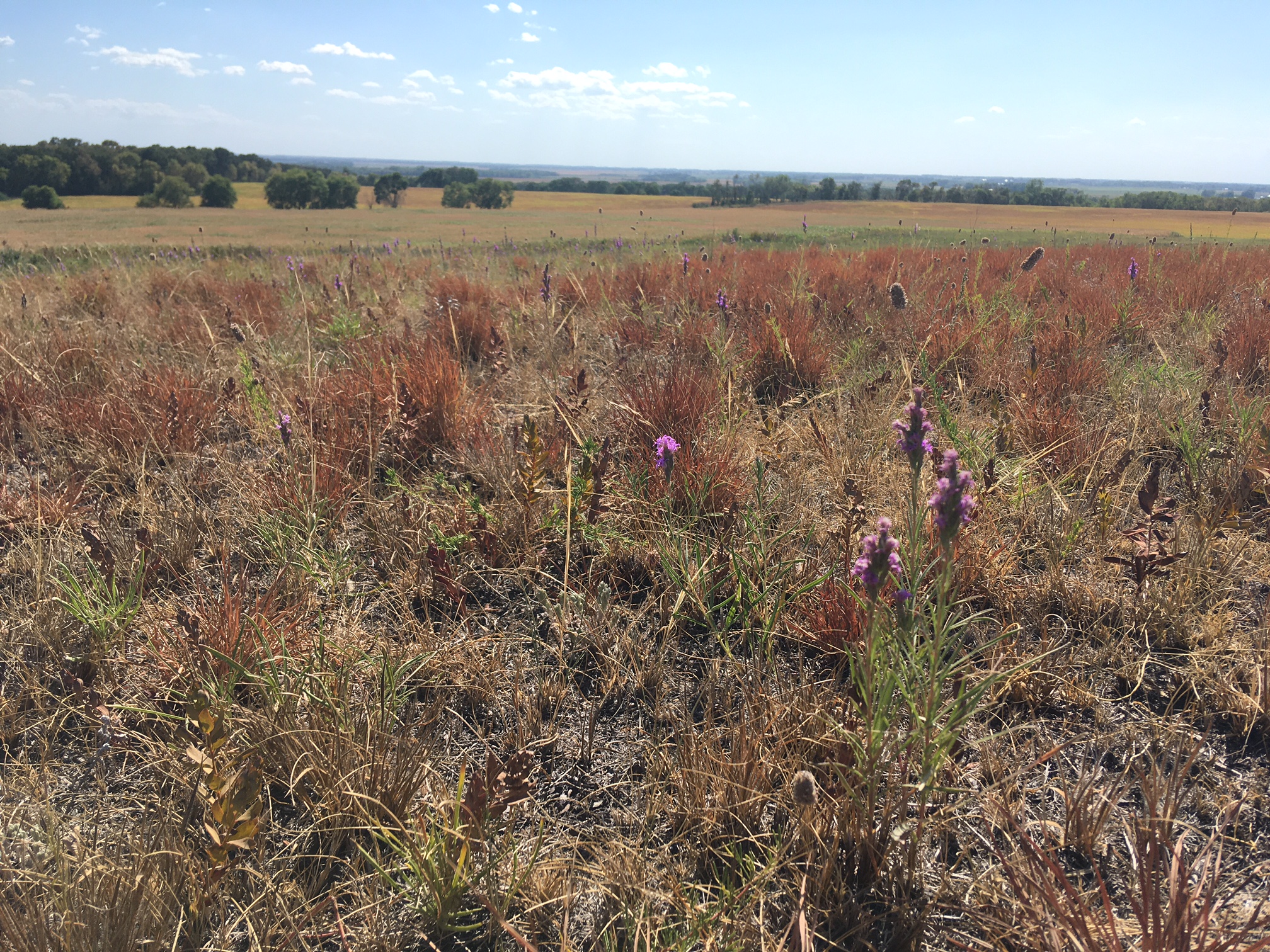 Finally, we headed to the Felton Prairie SNA. We were aiming to walk along some beach ridges to find some fens, but instead ended up visiting 2.5 of the 3 parking lots associated with the SNA. I say 2.5 because we did find 2 of them, but the third parking lot, and coincidentally the one we wanted, remained tantalizingly out of reach.
However, in true Team Echinacea fashion, we ended up exactly where you would expect us: in a roadside ditch looking at some cool plants. In this case, we didn't see E. angustifolia there, but we did find some cool plants usually only found in wetter conditions.
After a long day of botanizing, the team had dinner at a taco truck in Fargo, making it the first time Mia and I ever stepped foot into North Dakota. Then it was a mere hop, skip, and a car ride full of Taylor Swift to make it back to Hoffman for a well-deserved night of sleep.