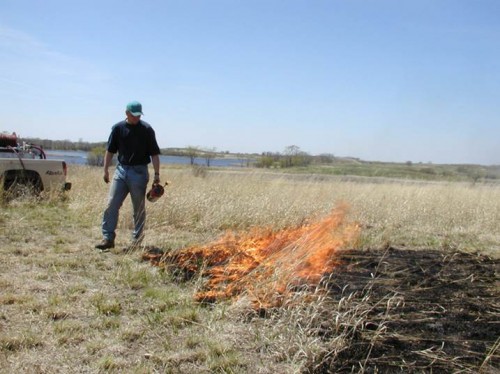 Description: The Echinacea Project's recruitment experiment examines the germination and survival of Echinacea angustifolia seedlings in oldfields and restored grasslands under different fire regimes. In 2014, Team Echinacea searched for and measured Echinacea plants in 60 study plots spread across 10 experimental blocks. After data collection was complete, we mapped all newly flowering plants. The goal of this study is to identify the environmental factors that influence the recruitment of seedlings and the long-term fitness of Echinacea plants.

Start year: 2001

Location: 10 experimental blocks located in oldfields and restored grasslands

Products: Raw data taken on paper were entered into database and verified. Flowering plants with new tags were mapped and the spatial data is located in the 2014 SURV files. Flowering plants with old tags were not mapped in 2014.