Today proved to be a day filled with various tasks and adventures. The team (minus Maris and Miyauna since they are leaving at the end of the week) went out to Riley to learn how to determine if an Echinacea head is ready to be harvested. We learned the four indicators and how to play the "Harvest Now" game, similar to rock paper scissors.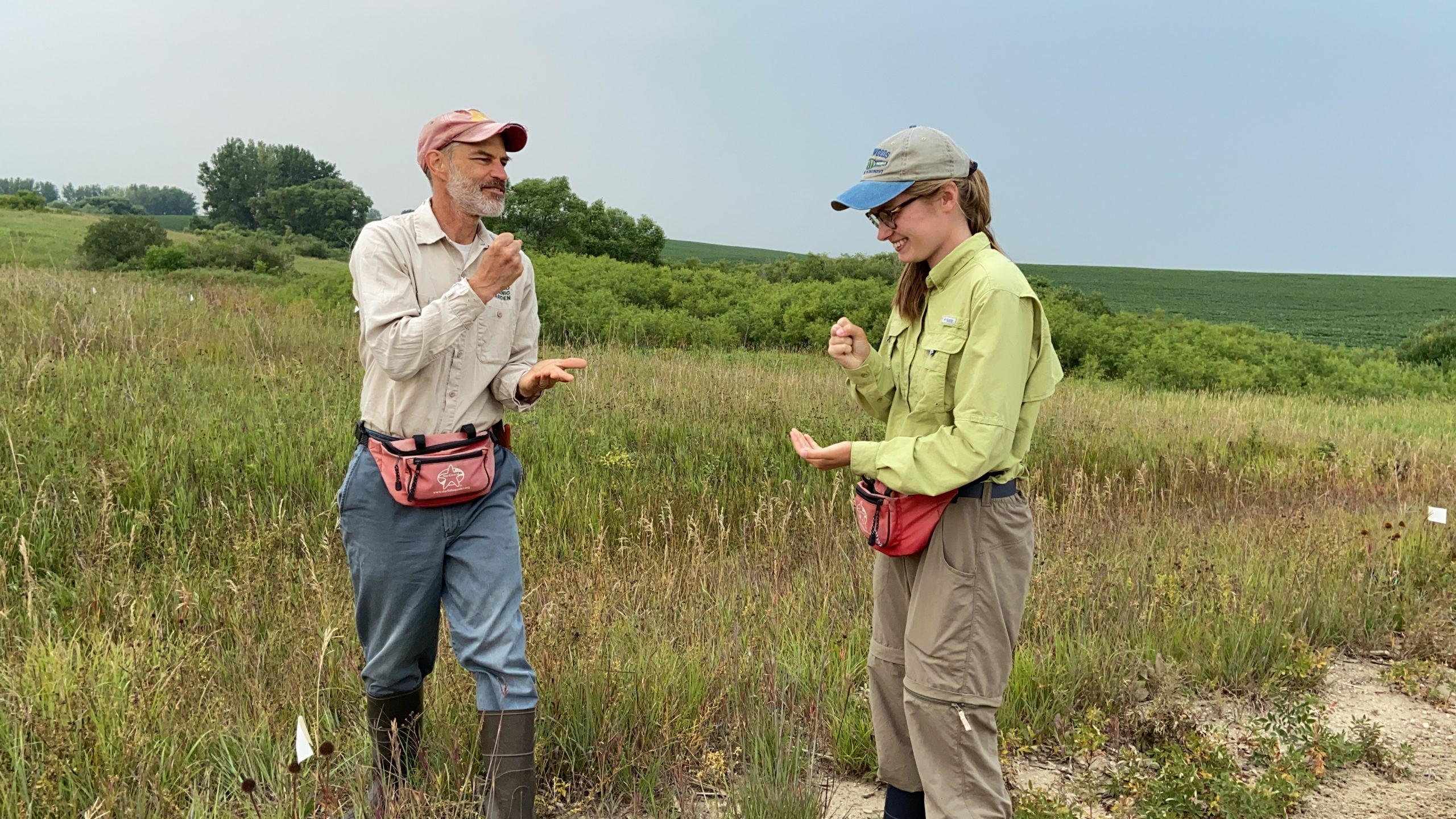 Next the team split up, a crew went out to do phenology while I was with Wesley, Allie, and Kennedy to do total demo at Yellow Orchid Hill. Allie and I braved the west side and managed not to fall into the Grand Canyon, although we did have some moments where we thought we were going to fall. The biggest surprise while being out there was the temperature, both of us were cold! After last week it was much appreciated, until we both realized we didn't have our sweatshirts and jackets with.
The number of people at lunch has fallen significantly since our first day in June, yet that doesn't stop us from having great conversations over strange topics! Once we were full from our food (and some of us ready for a nap), the crew went out to P1 to continue measuring. Today Kennedy and I were partners, a sure sign for something fun to happen! Almost right away we find a big frog in our row, Maris came over to take a picture and she believes it was a Leopard Frog. Throughout our measuring adventure Kennedy and I found lots more critters, a spider neither of us liked, some strange exoskeletons, and a caterpillar we both loved which was sitting on a milkweed.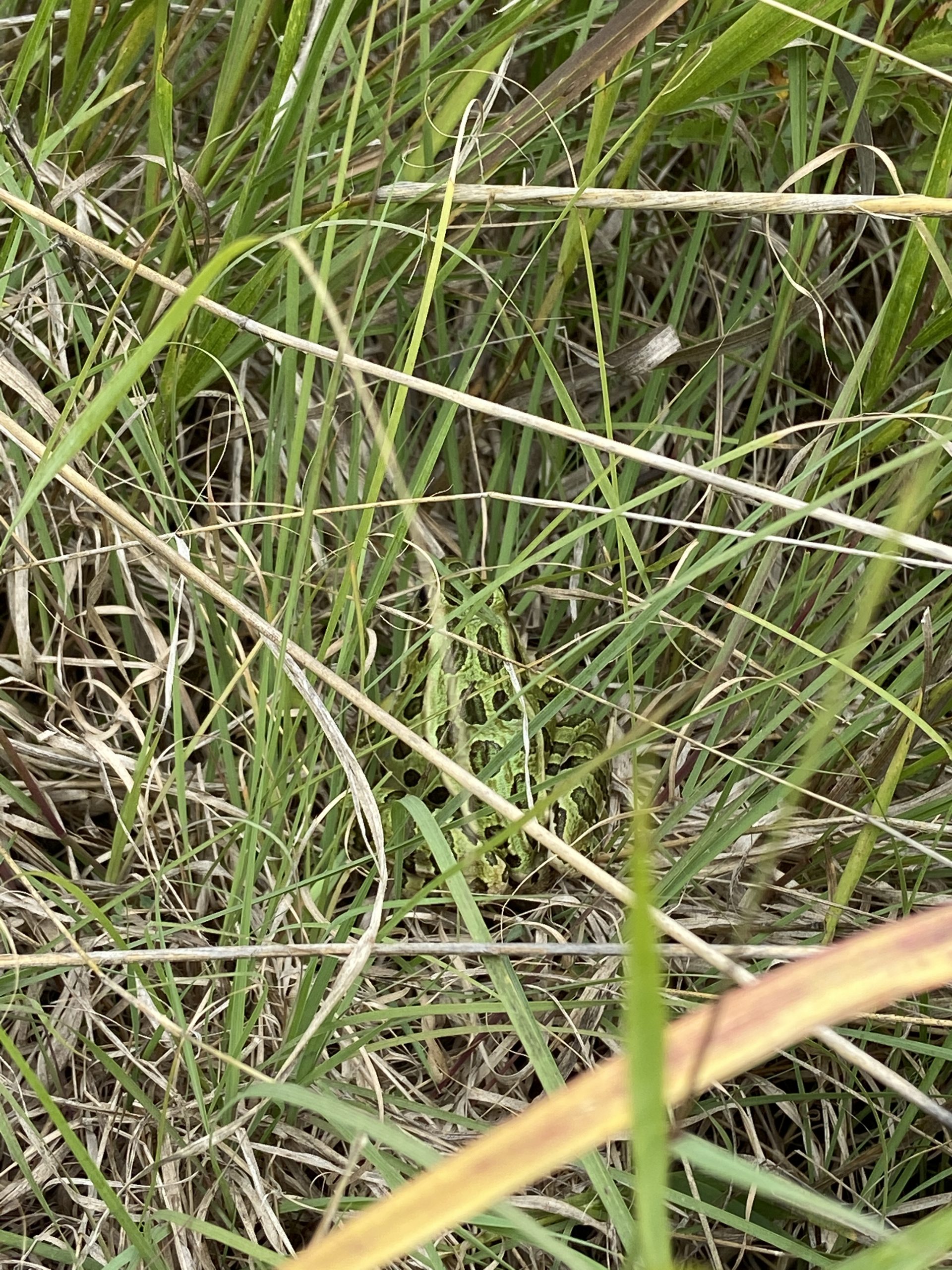 Part of our job when measuring the plot is to find staples in the ground where past plants were in order to stay on track. Kennedy and I were having quite the time with these staples, some rows we were struggling to find them while in other rows we would blindly reach into the grass and find them on the first try. At one position Kennedy and I each found a staple, meaning there were somehow two staples at one position. It was a good day to be working in P1, the sky was cloudy (allowing us to find plants easier) and the weather was cool.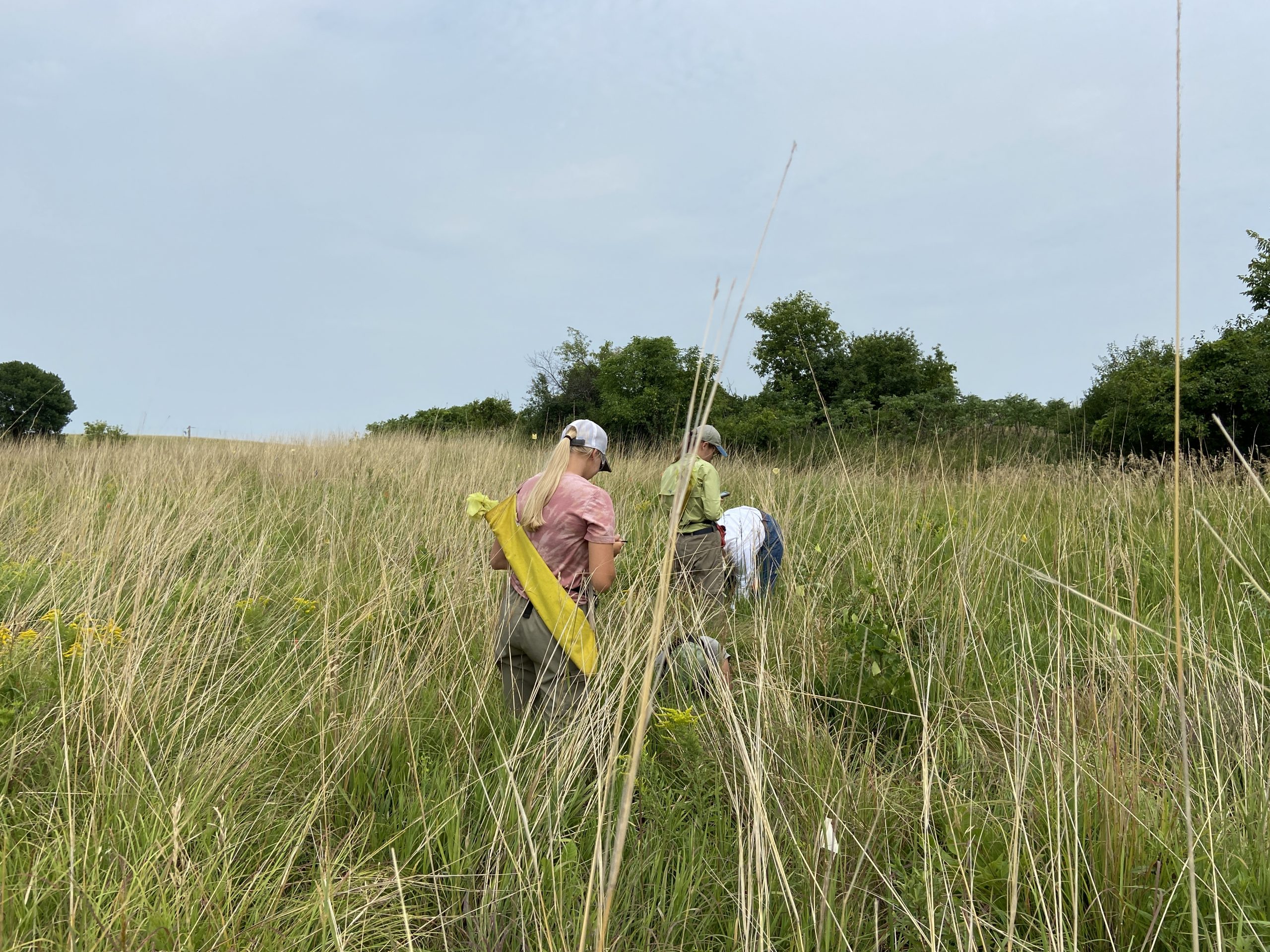 The newest addition the Hjelm this week is Mia's game for measuring P1. Every section we complete in the plot is one square we get to fill in on the road, all while a printed out picture of a gopher chases us. It feels good at the end of the day to be able to see how much progress we made!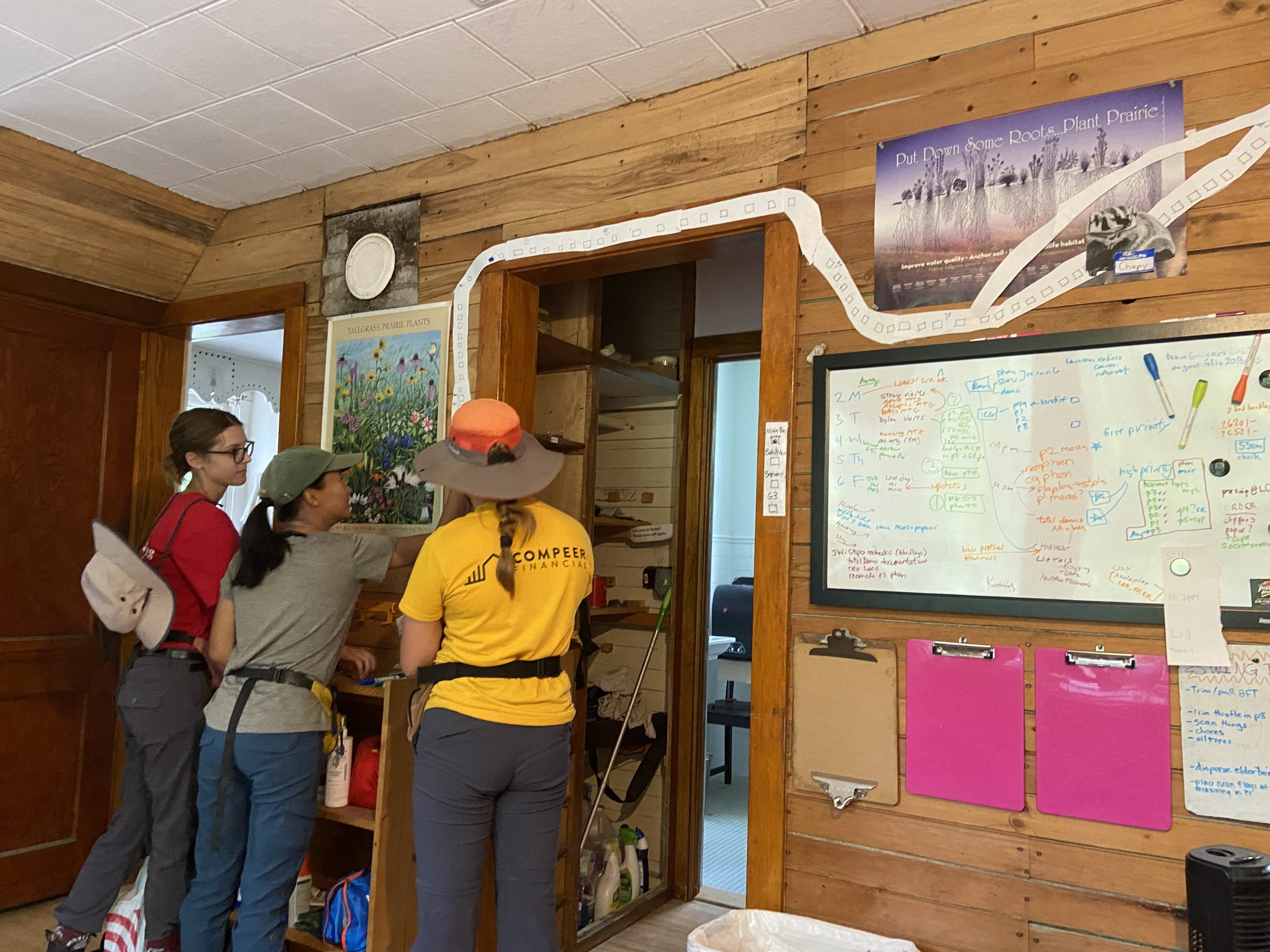 Once chores were finished the team went out to the Andes house for a team dinner, Kennedy and I were both very excited for dinner after googling the dishes while we were measuring this afternoon. The first food served to us was chicken and vegetable samosas, which were absolutely delicious. Team Echinacea has now gotten very efficient at handing out plates and forks, passing each dish in a circle until each person is served. The second dish to come onto the deck and onto our plates was rice and curry, which was again delicious, even if it was a little spicy for me! The meal finished with some amazing mango lassi and a wonderful conversation discussing funny memories of science classes. It was a wonderful day ending with amazing food, thank you Andes House for hosting us tonight!