Hey flog!
It's Anna Meehan (Alpha Mike) coming at you with an update of our demo/measuring adventures. This week our active team consists of exclusively girls! And of course, no insult to the lovely men on our team, we have got a lot done. Specifically, demo and measuring have been flying by at a faster-than-usual rate.
We started off the day with some demo and phenology, which is typical of our mid-season schedule. Emma, Allie and I took on Loeffler's Corner this morning. This is a large demo-site with approximately 175 plants. Usually, Darwin (our GPS system) would count as a man, but he is, in fact, a GPS. Meanwhile, Anna Allen conquered P2 phenology, all on her own! While our tasks seemed somewhat daunting, we completed both in a timely manner well before noon. We wrapped up the morning with some extra measuring in P1.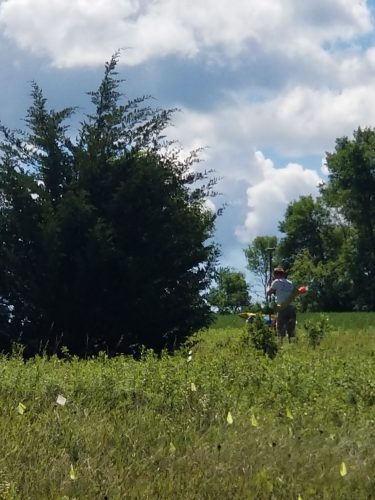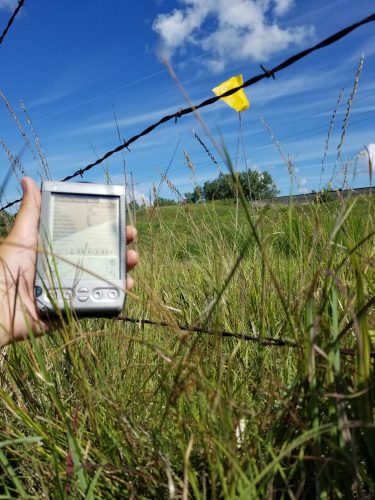 We took the afternoon to measure some more segments of our P1 plot. Today was significantly nicer than others, with lower humidity and temperature levels than Wednesday and Tuesday. Amy even joined in on measuring for the first time in ~3 years! Sadly, we weren't able to get a picture of this precious moment, but it will live on in our memories. Mia, Allie and I found some aphids along the way, which have slipped our eyes the entire field season. Now, we may be able to continue our aphid addition/exclusion experiment from previous years.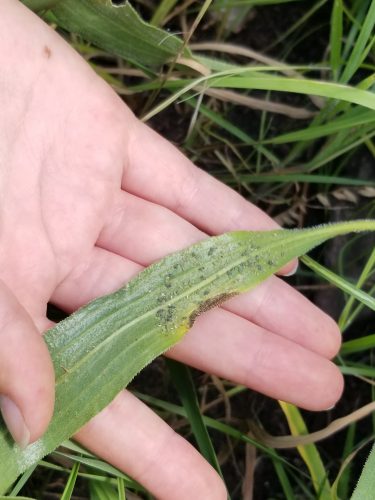 Overall, our day was pretty typical. This week has reminded us of the importance of women in STEM, and just how much we are capable of as a team. I'm incredibly lucky to have some awesome, efficient, kind, and strong women to look up to as I continue my journey through science.
That's all for now!
See ya later flog,
Anna (Meehan)