At the Echinacea Project Evanston Outpost Riley and I have been chugging along with our work for the past two and a half months. We've had countless remote meetings, surrendered precious square feet of floorspace to binders of datasheets, migrated the infallible sticky-note kanban to our walls (me) and online (Riley,) and begun coordinating with our summer team to prepare for the field season. Expect to see some new faces on the flog in the coming week!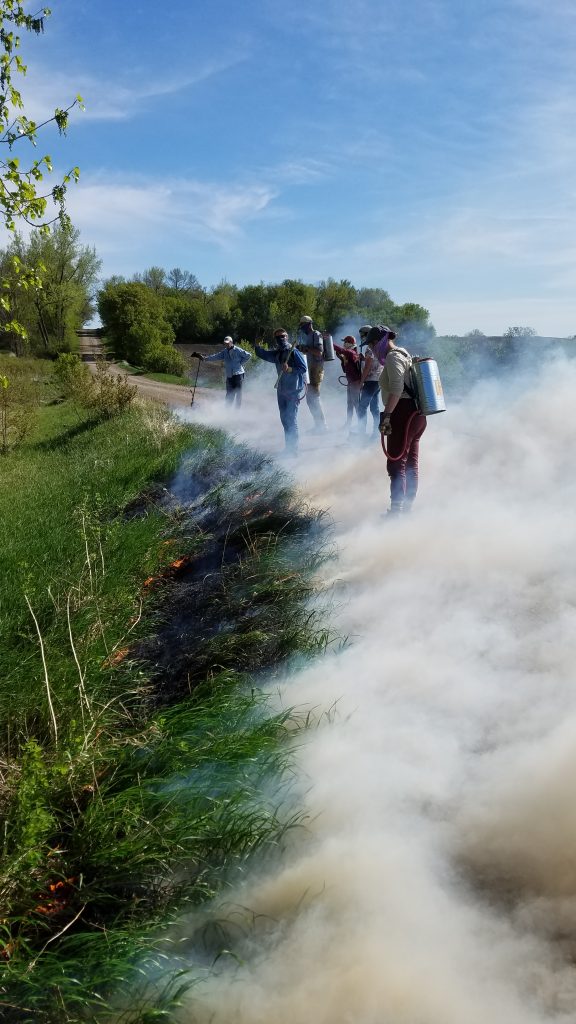 As we approach the field season, we've gotten the chance to stretch our legs outside our apartment. In late May a team dashed up to the field site to capitalize on a narrow window of perfect burn conditions. Changeable winds made our burn of the 99-south plot a little more exciting than we had hoped, but we took the burn low and slow and very safely across experimental plot 1.
Drake headed up to our field site several weeks ago, where he's been germinating seeds for a parasite competition experiment he'll conduct this summer. When we return to the field in a couple weeks we're looking forward to seeing the hoop houses he'll have set up to house his plants!
Drake is planning to germinate some 40 plant species this summer, but he forgot our favorite species in Illinois– Echinacea angustifolia! Riley and I have gotten special permission to return to the Chicago Botanic Garden to start a pre-germination treatment of Echinacea achenes in the lab. I'll bring Drake the achenes when I drive out to the field site in the next couple weeks– what are the odds that radicles start emerging in my car?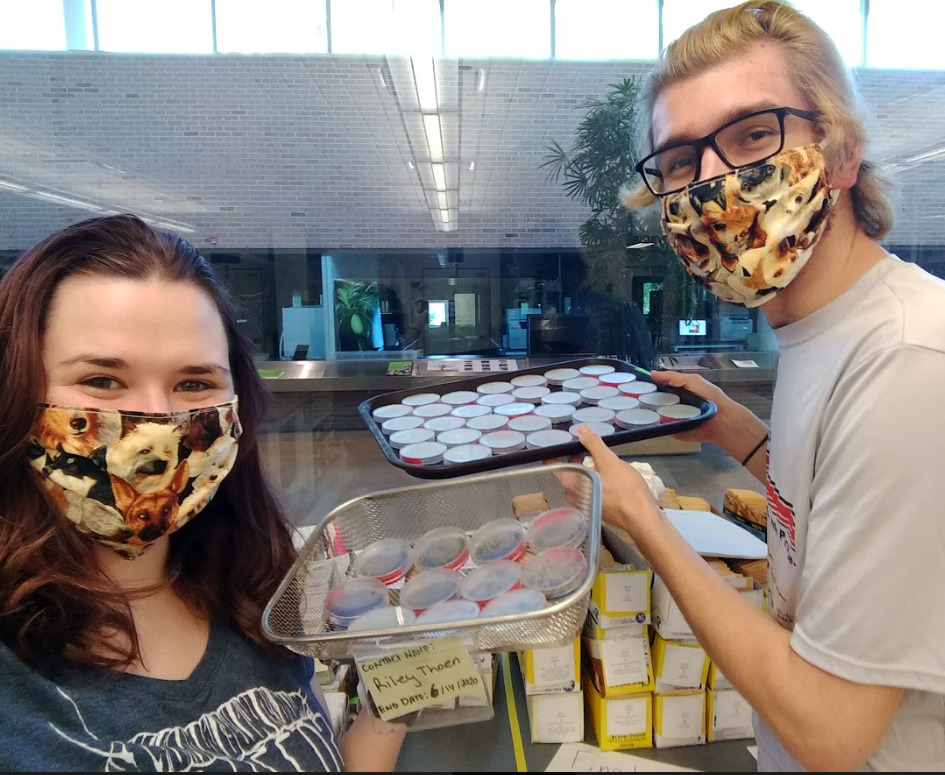 The garden will start a limited reopening next week, when visitors will be allowed to walk the perimeter of the grounds. We took a peek outside when we were preparing the pre-germinants, and it looks like the grounds crew have been doing a beautiful job maintaining the garden. We're excited to see more before we head back to Minnesota!
Sadly, Riley and I have also made use of our visits to the garden to clean out our desks. Access to the plant science building is limited and we will not be working full-time there again, as we are headed off to graduate school following the field season. This will be the first time Riley and I have lived apart since meeting last June! However, we'll only be a few states apart– Riley is headed to the University of Georgia in Athens, GA and I'll be at North Carolina State University in Raleigh, NC.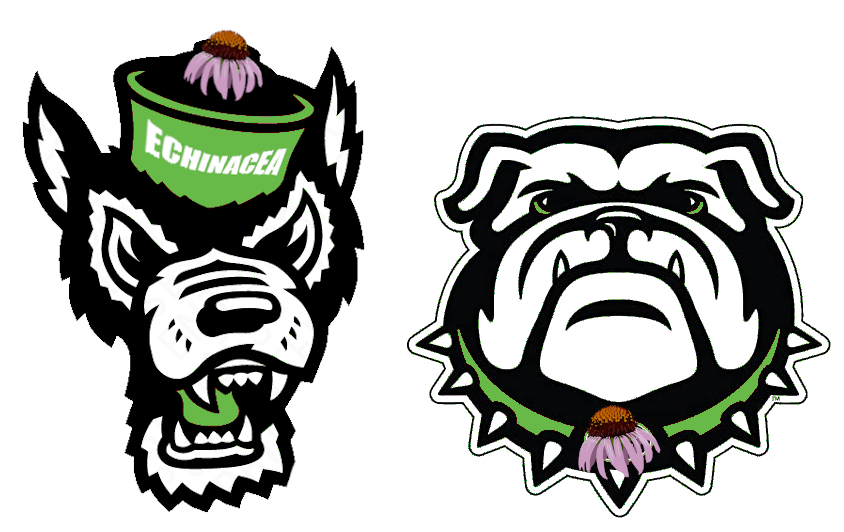 As the field season gears up, we will return to our daily summer flogging schedule. We're all very excited to get out to the field and to meet the new team members!