Beginning in summer 2021, we have been studying fire effects on Liatris aspera across patches of remnant prairie in Solem Township, MN. Six of these remnants burned in spring of 2021, and five remnants burned in spring 2022. During 2022, we expanded our efforts and collected data at five additional (smaller sites). The (absurdly) high density of flowering Liatris during summer 2022 led us to establish 1 meter wide, randomly placed transects in many sites. Despite our efforts and stated goal of not mapping as many Liatris as we did in summer 2021 (when we mapped 2400+ flowering plants across 23 remnant patches), we managed to overshoot our 2021 counts by at least 33%. Yes, we mapped well over 3200 flowering Liatris during summer 2022 with but a single functioning GPS… We harvested seed from 291 randomly selected Liatris.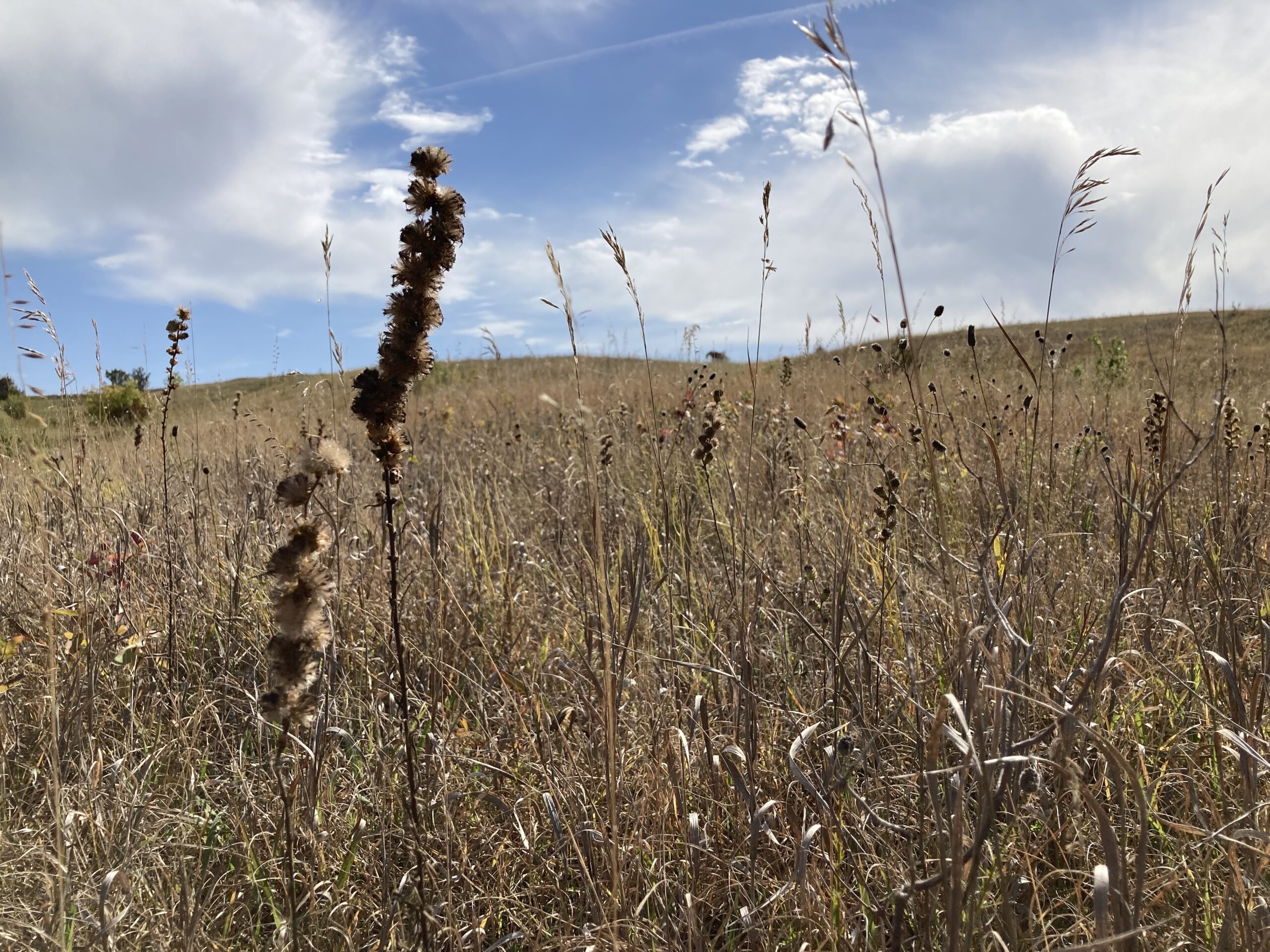 Start year: 2021
Location: 28 patches of remnant prairie in and around Solem Township, MN
Overlaps with: Foolishness and shenanigans
Data collected: Demographic and spatial data housed in the remla Bitbucket repo
Samples or specimens collected: Harvested seed heads have been dried and are located in Jared's office. These need to be inventoried, cleaned, randomized, scored for seed predation, X-rayed, and classified.
Products: Stay tuned!
You can read more about the Liatris fire and flowering project, as well as links to prior flog entries about this experiment, on the background page for this experiment.