Today was a busy day for the four of us. We started work at 8am searching for "can't finds" in the common garden. Kory and Ilse left after about an hour to GPS Landfill for seedling re-finds. Lydia and I followed soon after. We finished Landfill around 11 and then flagged flowering plants we came across. These will be mapped later on.
Gulls always seem to love hanging around Landfill and they can often be seen huge flocks around the site.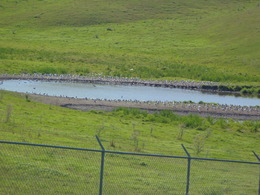 Kory and I went and flagged re-find points at East of Town Hall. Then we met Ilse and Lydia back at the Hjelm house for lunch.
The afternoon consisted of Kory and Ilse going to do seedling re-finds at Randt while Lydia and I did re-finds at East of Town Hall. We finally finished all the seedling re-finds!!!
We also continued our searches in the common garden.
Can you spot the plant I found at a "can't find" position?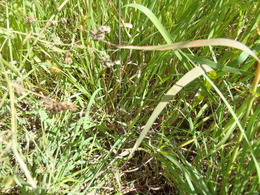 That's all for today!
– Sarah B