Hello flog friends!
We are busy here in our Ohio lab working hard, getting stuff done, and having a great time doing it!
Bright and early in our morning, I accompanied Seed Master Ren to visit our little seeds after they're first summer night in the growth chamber.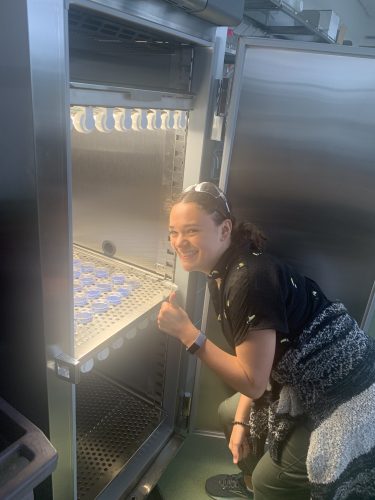 Avery, the President of PCR, and Mia, clumsy R ninja, continued running PCRs and getting all of that DNA information.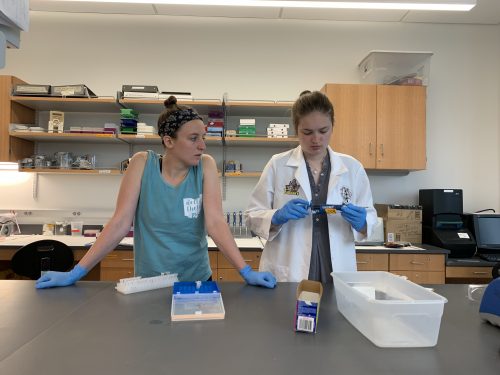 I even got to head down with Mia to the nanodrop (which was the coolest thing ever). The nanodrop definitely gave us some very interesting results.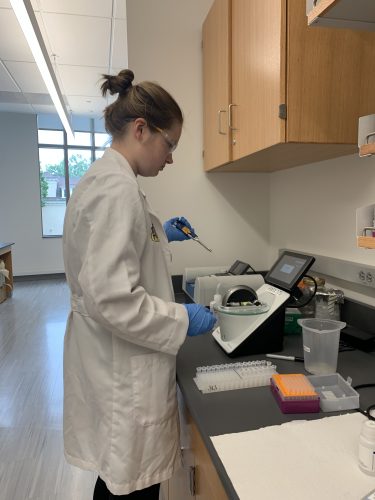 We then all came together with Jennifer/Dr.Ison for a very fun and informative lunch gathering.
Ren would then go to check on the seeds and plant the ones that were ready to go! Now that some are planted, we are preparing to baby them as much as possible to get them through the rough first couple of weeks.
After all of this hard work, we even had some time for a lab coat selfie!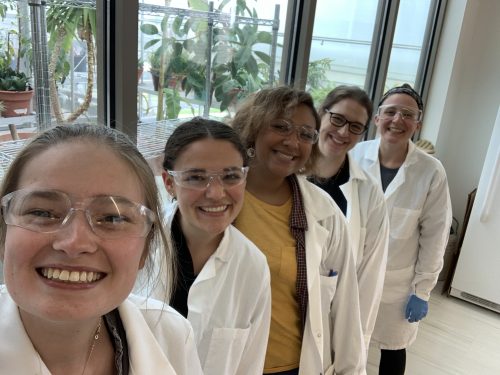 We shall see what amazing adventures the next day holds!
Have a great day flog!
Miyauna