Hear ye, hear ye! On December 14th of 2022, members of Achene County celebrated volunteer Allen Wagner for his service. In 2022 alone, Allen has worked over 683 hours and counted over 52,653 achenes thus far. However, Allen has been an essential member of Team Echinacea for many years and has been a volunteer at the Chicago Botanic Gardens for 17 years! The celebration began with an official proclamation from Stuart, our town crier. Allen was given the honorific of "The Count of Achene County".
No noble is complete without their regal garb. Along with the title of "The Count", Allen received his black and purple royal mantle and an all-powerful Echinacea scepter. Now everyone in the county will recognize our royal member.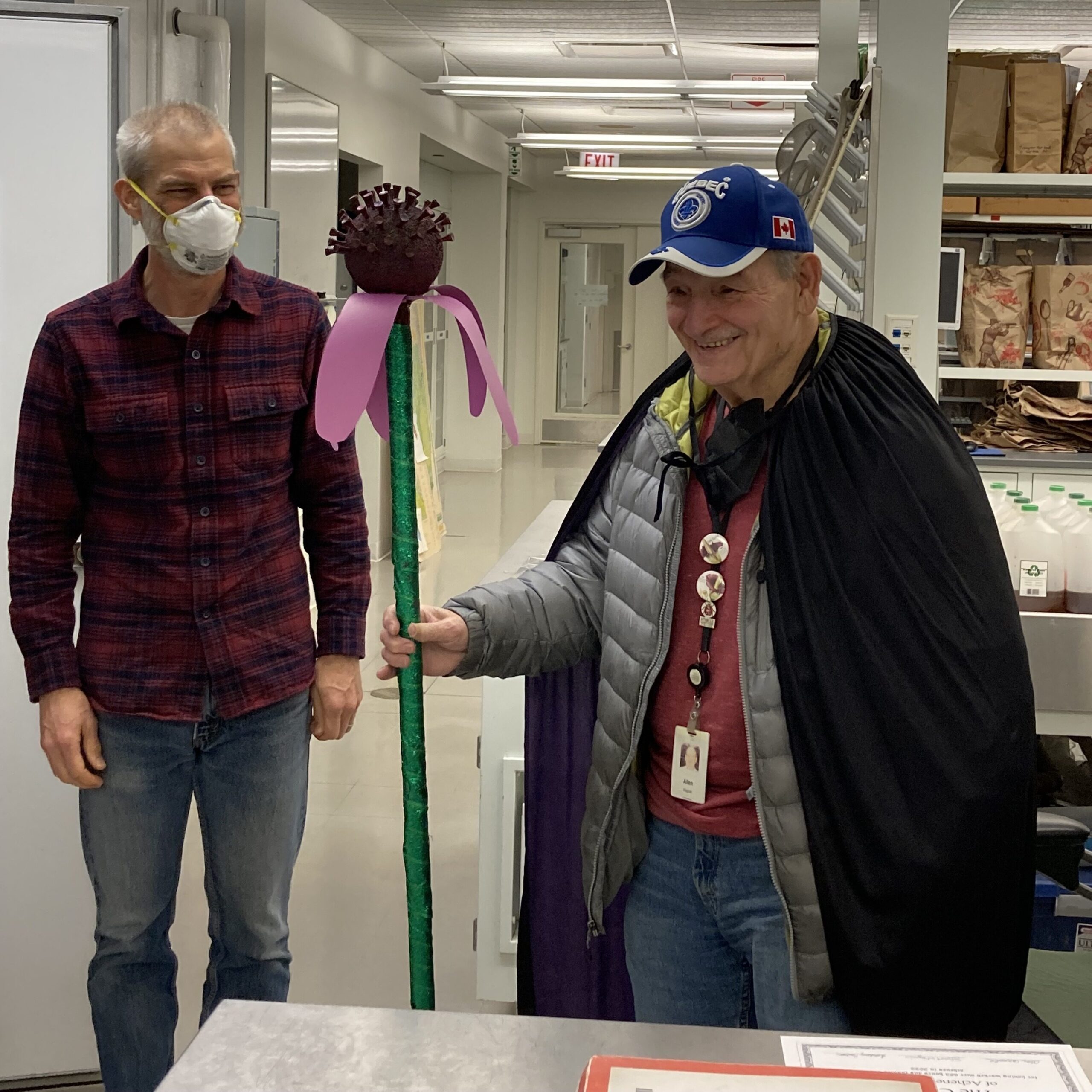 There was quite the crowd for this special coronation! All great celebrations involve some sweet treat, so Alex made a delicious chocolate cake for the occasion. The cake was frosted so when you cut it into slices, the slices looked like achenes!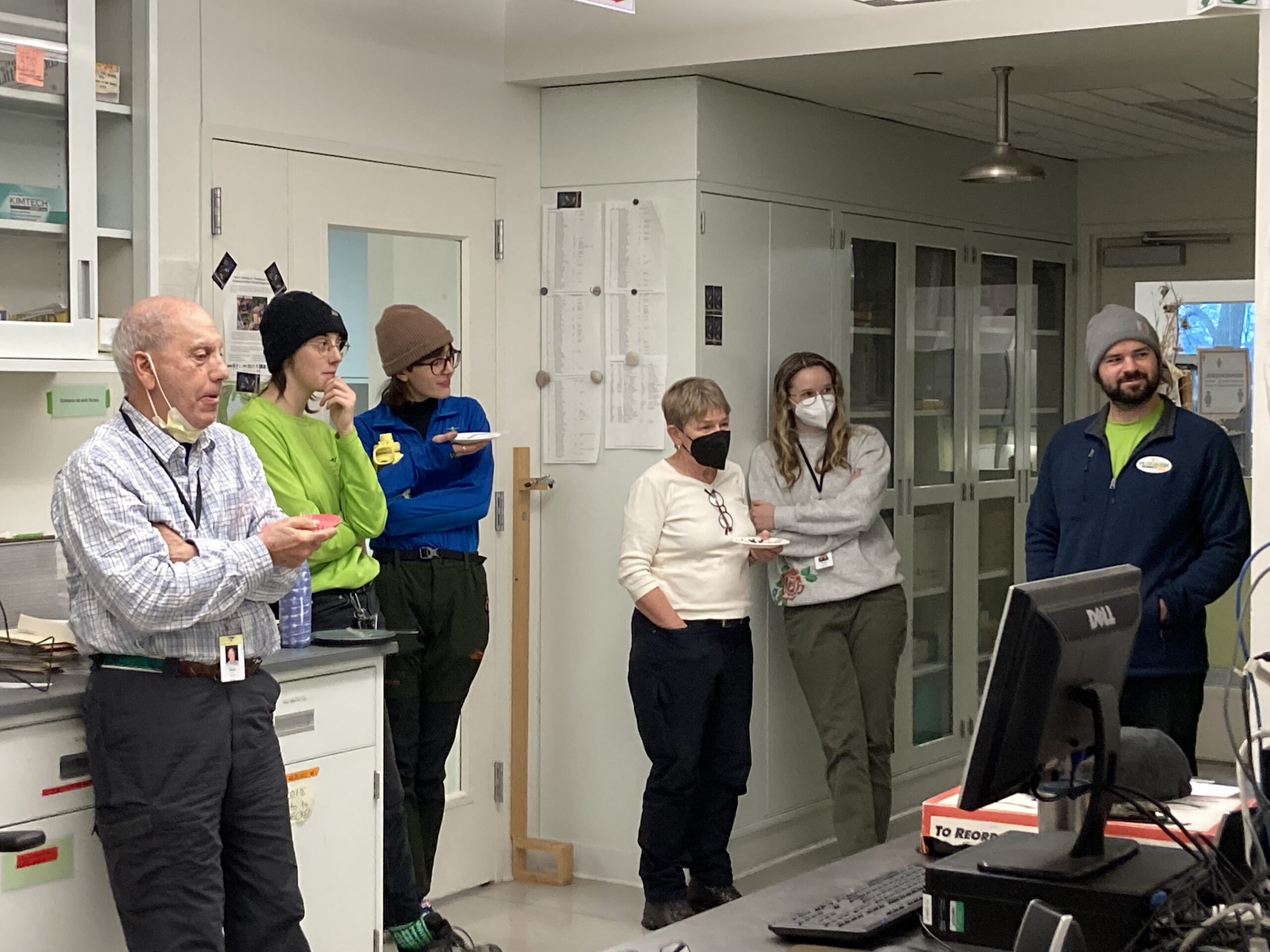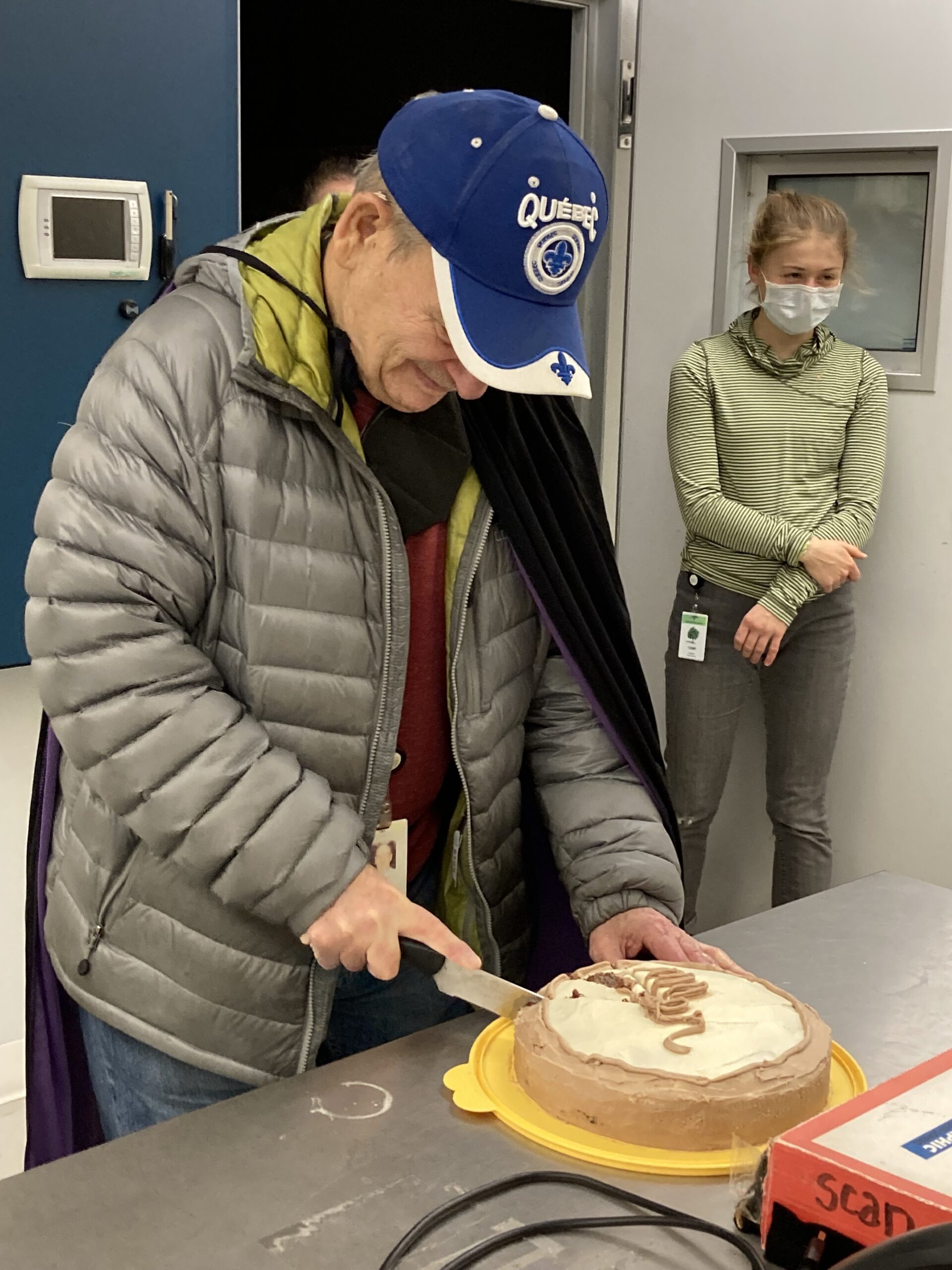 Allen is just one of the many volunteers who keep this village running. We are so thankful for all their hard work and dedication!