In summer 2021, Team Echinacea collected data on 70 Green Milkweed (Asclepias viridiflora) plants across 8 patches of remnant prairie in our study area in western MN. During summer 2022, we revisited these same individuals and found 58 additional plants. We collected demographic data on all 128 plants and harvested 52 seed pods. We will score ovules to quantify what proportion contain embryos, grow seedlings, and sow seed in western MN to propagate this species.
In addition to our reproductive and demographic work, we began collaborating with Mary Ashley and her group at the University of Illinois at Chicago to learn more about the genetic structure and mating patterns of green milkweed in fragmented prairie remnants. We collected tissue samples from 100 plants in the field. Mary's research group is now extracting DNA and genotyping plants.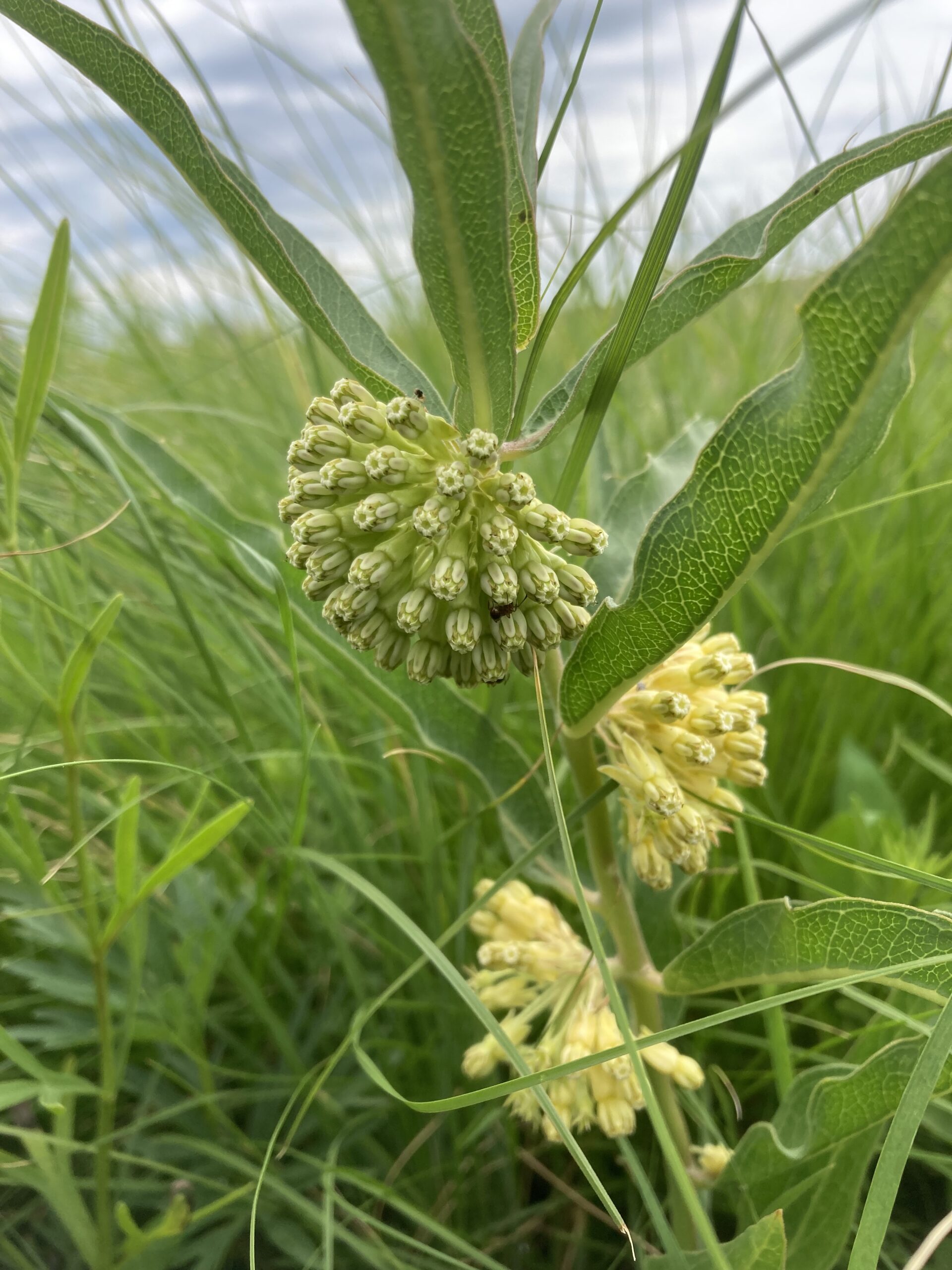 Start year: 2021
Location: Remnant patches of prairie in and around Solem Township, MN
Overlaps with:
Data collected: Spatial, demographic, and seed data are housed in the remav Bitbucket repository
Samples or specimens collected:

Seeds: 2022 harvest has been cleaned, counted, randomized, and X-rayed but still needs to be classified.
Tissue samples: tissue samples are at UIC

Products: Stay tuned!
You can read more about the Asclepias viridiflora demography, as well as links to prior flog entries about this experiment, on the background page for this experiment.