This summer Shea and John continued our yellow pan trap project to sample the pollinator community found along roads in our study area in Minnesota. Today volunteer Mike Humphrey pinned the last bee from this summer's collection!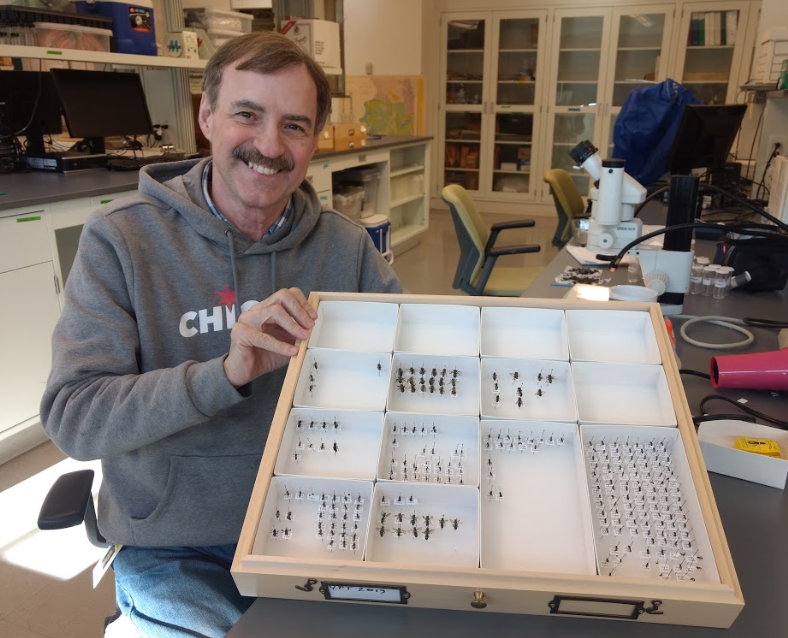 Mike received a surprise on his last day of the year; volunteer Char found a desiccated bee in one of the Echinacea heads she was cleaning! Mike reports it's different from anything else we have in the collection this year, so a seriously cool find.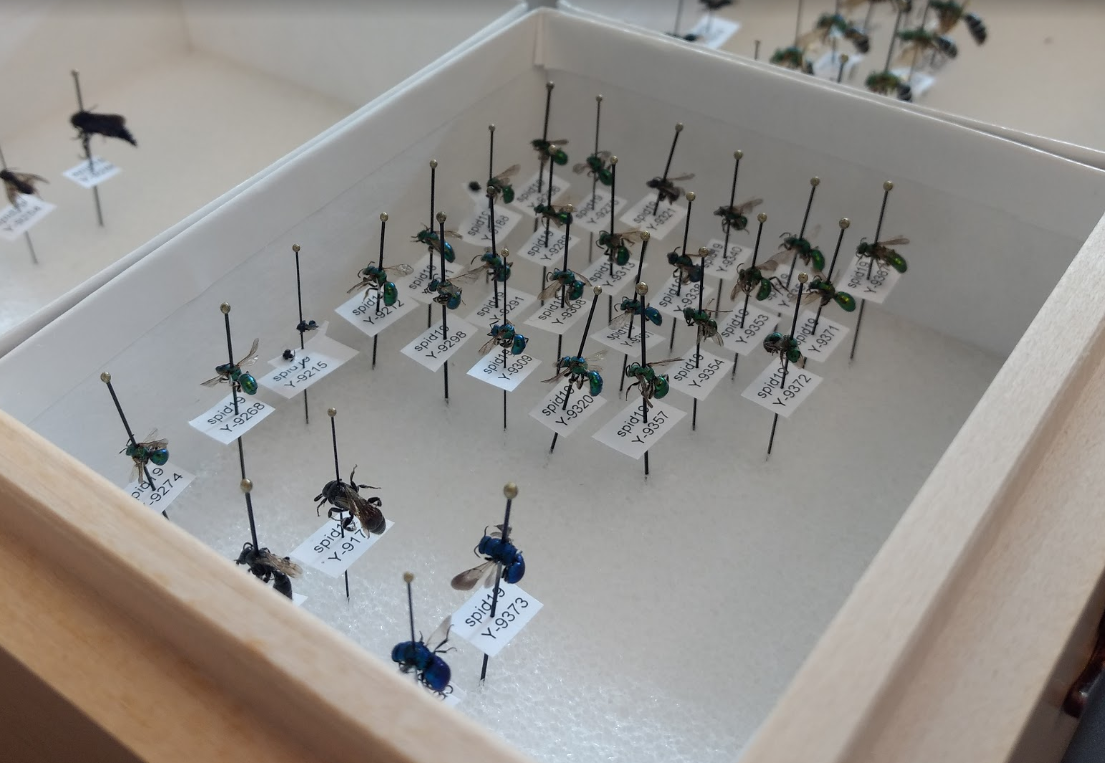 Thanks for all your hard work Mike, and we'll see you next year!