Hi again, Flog! My name is Julie Bailard, and I'm a senior at Carleton College majoring in biology with a minor in cognitive science. I am excited to be starting my second winter at the Chicago Botanic Garden, after joining Team Echinacea last year as a winter extern and working this summer as an REU field intern. I am very interested in population and community ecology, particularly in the context of conservation and ecosystem health. Much of my previous work with the Echinacea Project has centered around one broad question: How effectively do our current methods of prairie maintenance and restoration protect and promote the health of small plant populations in fragmented habitat?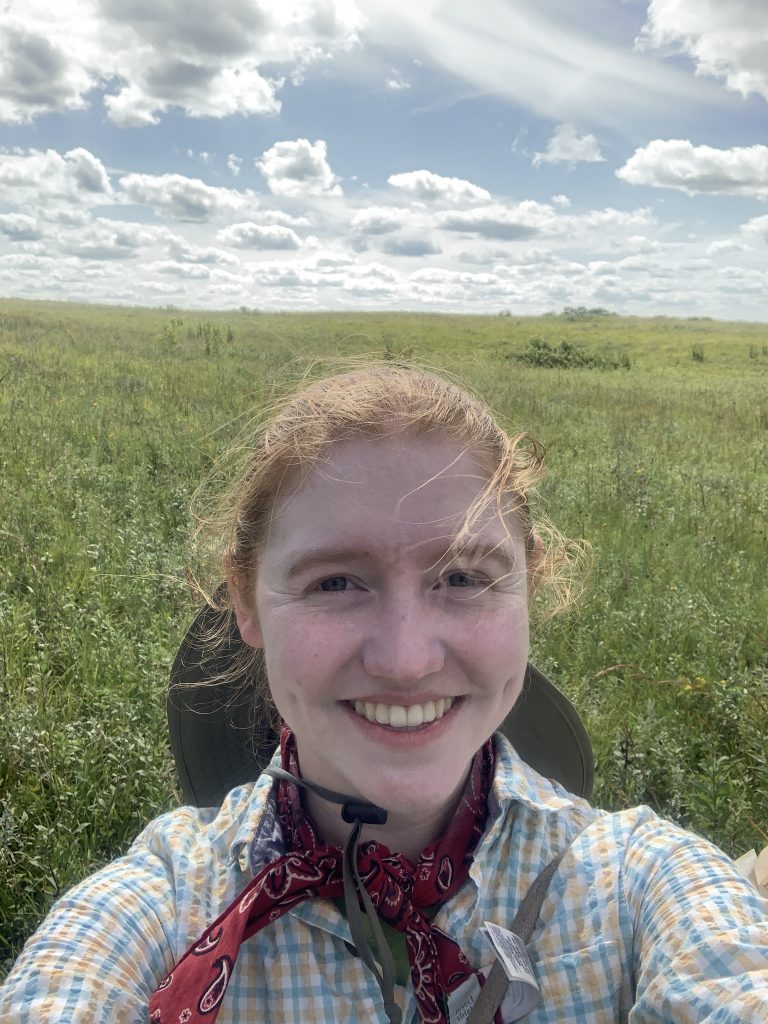 This winter, I will be continuing to pursue this question in a new setting: my first germination study, using rope dodder (Cuscuta glomerata) seeds that Drake Mullett collected this summer for his dissertation research on the role of parasitic and hemiparasitic plants in prairie community health. Dodder seeds are "hard" seeds, with a tough outer coat that is impervious to water, leaving the seed dormant until that outer coat is damaged. Researchers aren't sure how dodder breaks out of this physical dormancy in nature. While certain artificial laboratory methods for scarifying seeds have successfully broken the impervious outer coat in other dodder species, none of these methods have been applied to rope dodder, and very little is known about the optimal conditions for germinating rope dodder seeds. Interestingly, one earlier study of rope dodder distribution in Ohio prairies suggested that novel population recruitment may be positively associated with a recent history of burning. With my experiment this winter, I hope to compare the success of various scarification methods in promoting rope dodder germination, in order to identify the most effective treatment for laboratory germination. If possible, I also hope to consider the results in the context of rope dodder's natural germinating conditions, including climate, sprouting phenology, and exposure to burning.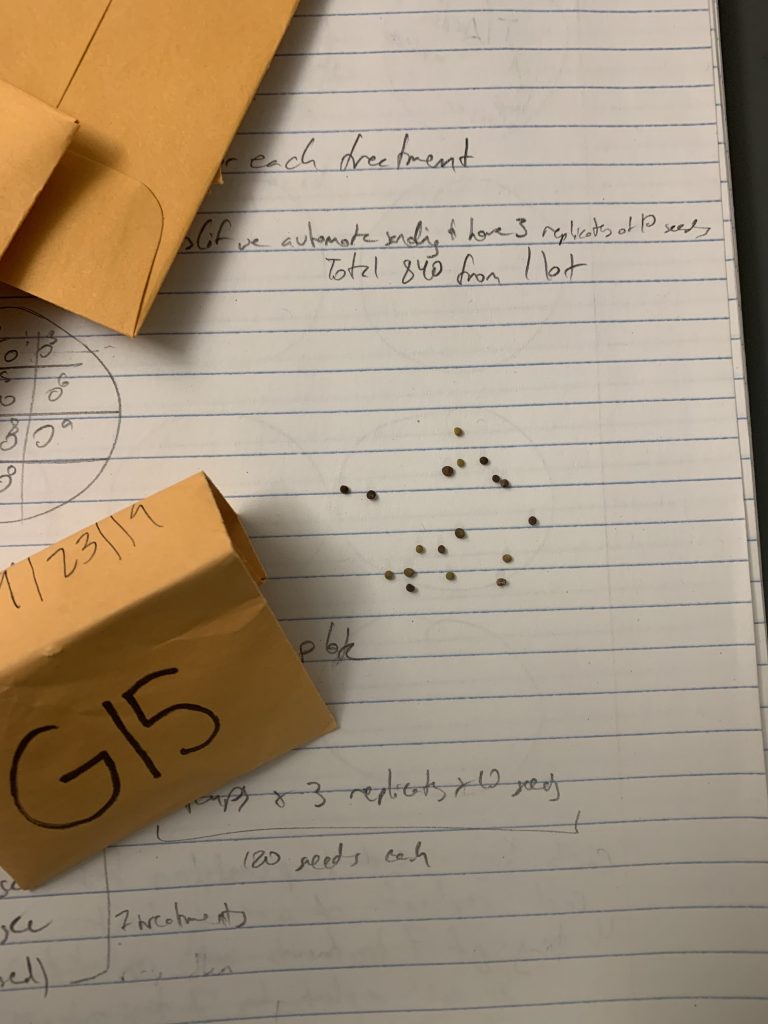 Outside of the lab, I am a clarinetist in the Carleton Orchestra and a consultant in our campus writing center. In my spare time, I also enjoy knitting, practicing T'ai Chi, and playing Muggle Quidditch.