As the first week of our externship is coming to a close, we're learning more about the different procedures and tools used in the lab. After finishing up our rechecking and organizing of the 2020 harvest yesterday, we began scanning today so that we can eventually move on to the next step and count achenes. While we scanned, we also took turns continuing the daunting task of rechecking the cleaned 2021 harvest. Here's Wanying and Caitlin working on rechecking while I scanned: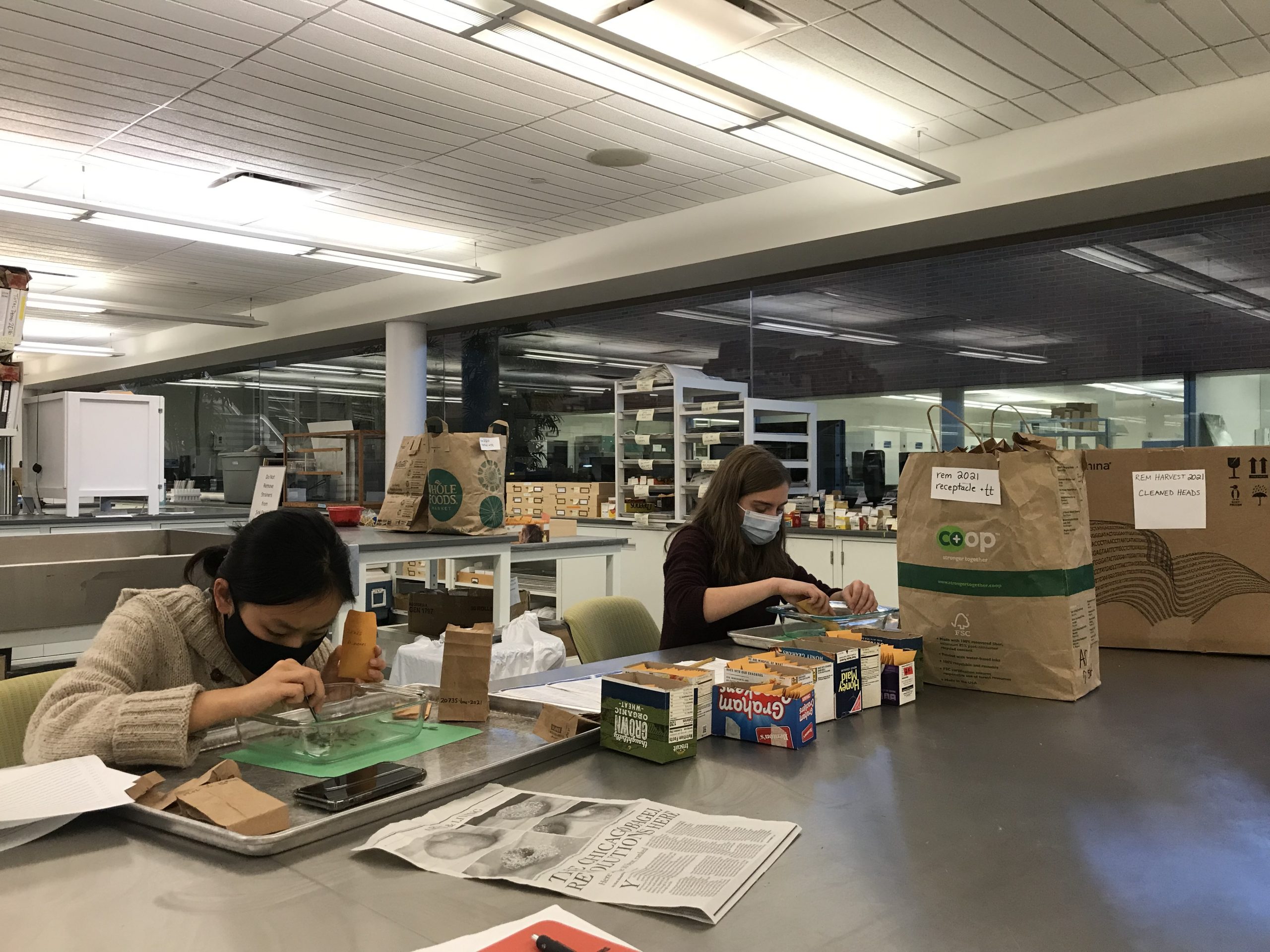 As fun as scanning and rechecking is, the most exciting part of my day was easily getting to watch a prescribed burn on some of the restored prairie. While the fire was pretty slow and patchy for the most part, it picked up speed during the tall grass sections and was pretty cool to watch overall. Getting to actually see a prescribed burn in practice after learning about it and its effects in the lab was really interesting. It was also a pretty valuable experience in that we got to watch and learn about how prescribed burns are done and the different tasks and precautions that go into the process.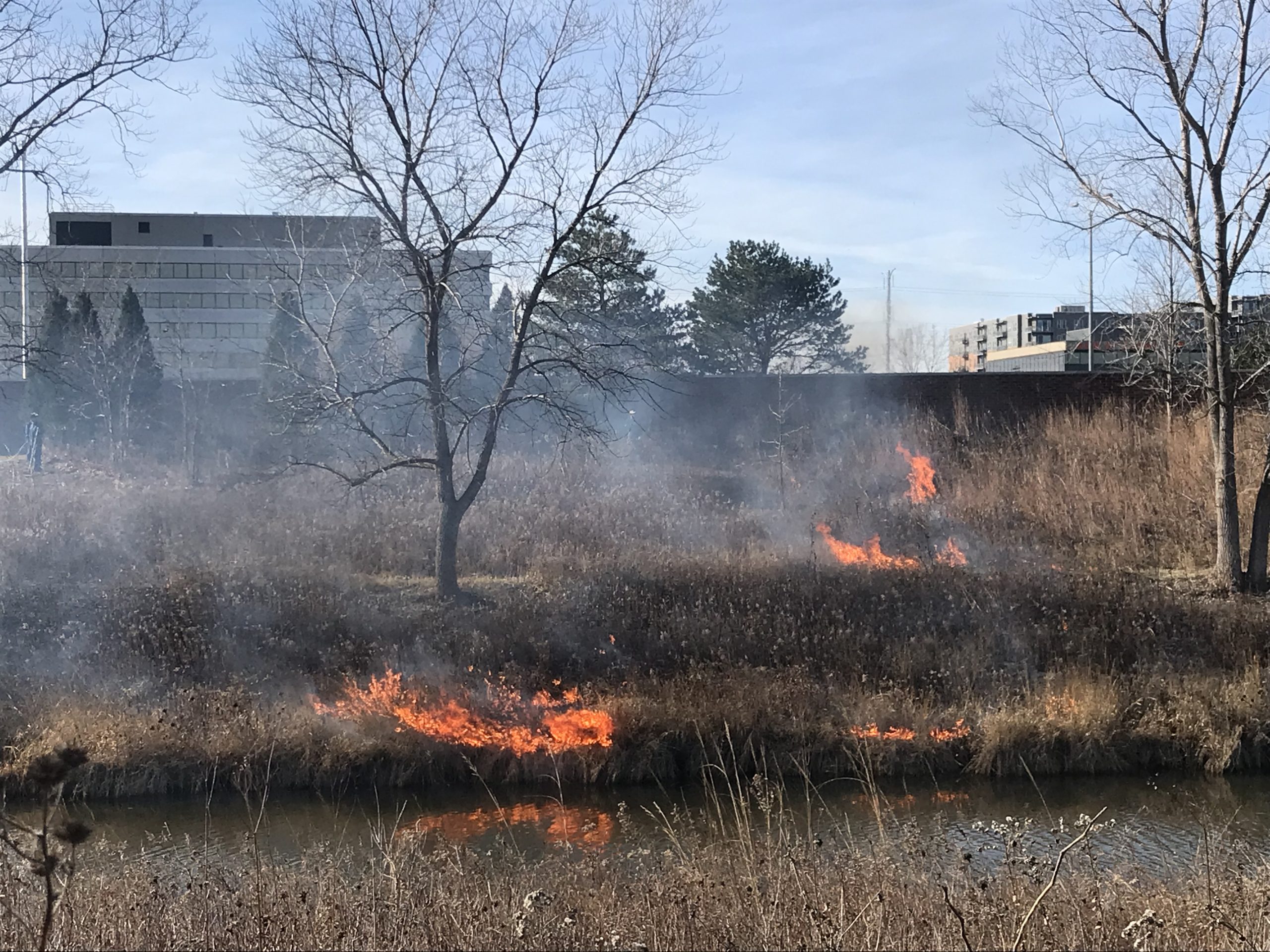 After watching the burn and doing some more rechecking and scanning, we had a meeting with the lab team to brainstorm for the independent projects we'll be working on for the last two weeks of our externship. We talked about different possible project ideas and questions we could investigate, but struggled some with the feasibility of accomplishing our goals in just two short weeks. However, after some more brainstorming and reevaluating, we were able to come up with some exciting ecological questions to investigate in the lab for the next couple of weeks!
Overall, this week has brought lots of new knowledge about the lab processes and the various projects they contribute to, as well as some great background and context for thinking about goals and ideas for the rest of the externship!