The first three days of our time here have been great! We've been oriented with everything in the lab, and most of the building. On Monday we went out to lunch at the garden cafe with Riley, Erin, and Stuart. The walk over there let us see some awesome parts of the garden, and Stuart shared with us some cool history about the garden. The last two days have been filled with lots of Echinacea head cleaning by counting and sorting achenes for the Pulse Steady experiment. This process is a bit time consuming, but quite satisfying once finished!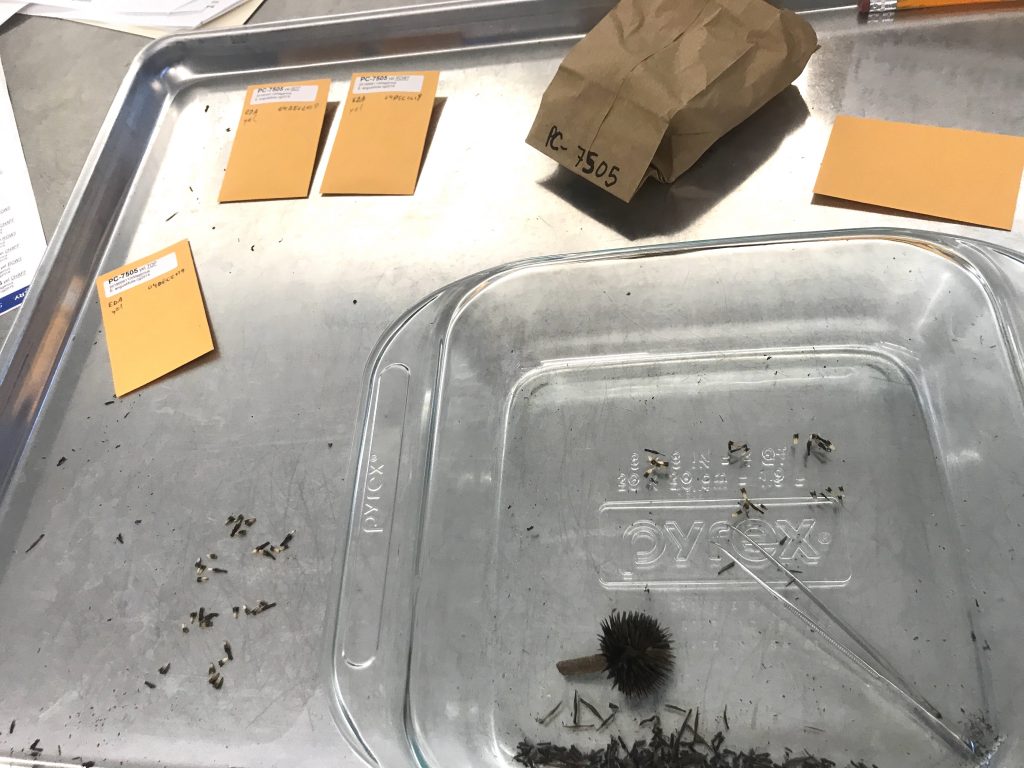 This morning Erin and Riley showed us and talked about the many experiments occurring at experimental plots P1 and P2 all of which are quite interesting! These experiments may end up guiding some of our individual research in the coming weeks.
The rest of the week holds more head cleaning, maybe beginning to X-Ray the achenes, some discussion about research ideas, and attending a lab meeting and seminar on Friday!
Until next time-
Jack