They let me write for two days! Strap in. Thursday morning we began with a short walk through P8 to collect flowering phenology data. We found a total of 8 plants (and a whole lot of brome). We then continued the morning by re-rechecking P7 and P9. Mia found the first plant of the day and decided on the exclamation we would all have to say upon finding a new plant, "Bababooey!" Nate provided good vibes at lunch with by lighting incense at the picnic table, and the crew got to work shortly after with work on independent projects. Some met with the wise, invaluable members of the team to finalize projects (thank you Jared and Alex!) while others spent time in the field.
Andes crew spent time after work to visit Kennedy at the Grant County Fair. We had quite the time, getting the chance to see all types of farm animals while enjoying some barbecue and strawberry malts provided by Grant County 4-H. We met with Kennedy's goats and her cow, Ollie.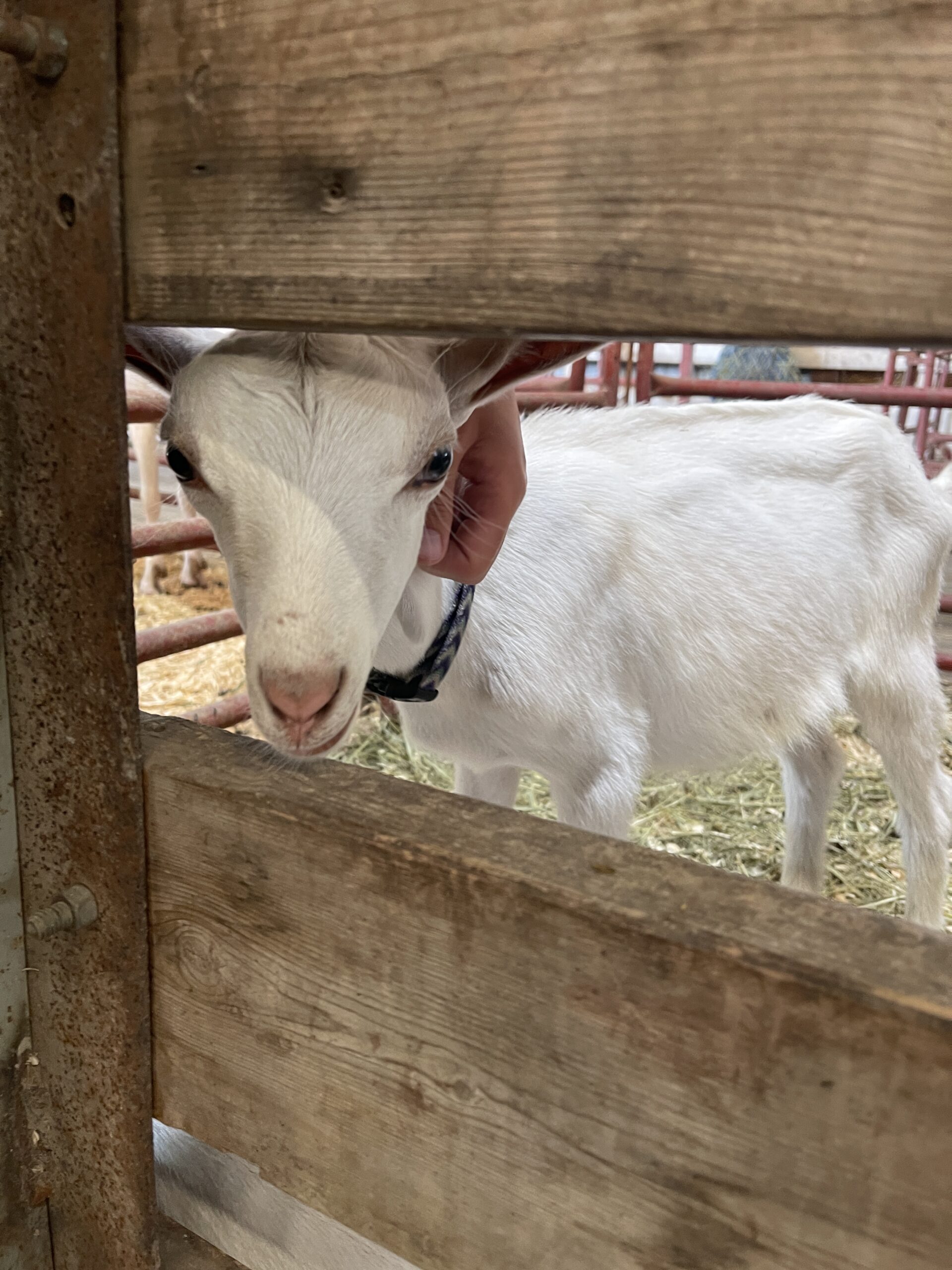 Friday morning feel of bittersweet alacrity flooded Team Echinacea. As we remain excited for fieldwork and the weekend, we also realized that it was our last day working with our favorite in-house Visor guru, Mia. As always, Friday morning consisted of Phenology. Ever quick and efficient during peak phen, everyone finished their sites in time for a lunch with special guests from the University of St. Katherine, Dr. Rahul Roy and Dr. Tami McDonald. Many members of the team participated in big-hat Friday, donning their oversized (or perfectly large) brims. As a gift to Mia, the team then measured P1, her favorite task (I don't know why don't ask me). Jared even put a toe in the plot to appease Mia! After work, the team enjoyed root-beer floats and Mia's stories of her time, here, on the team. However, Geena and I had to change her tire so that's all I have pictures of. Sorry! In all seriousness, Mia was and continues to be a valuable member of this team, and her brilliance will echo through the annals of team Echinacea history. She will be missed.