On the final Tuesday of March, the Echinacea Project honored our most recent inductee to the Achene County royal court. One of our loyal volunteers, Char Schweingruber, was crowned the Empress of Echinacea! This is a prestigious title reserved for a citizen who has demonstrated a longtime dedication to the lab, a mastery of cleaning Echinacea heads and a passion for conservation and restoration.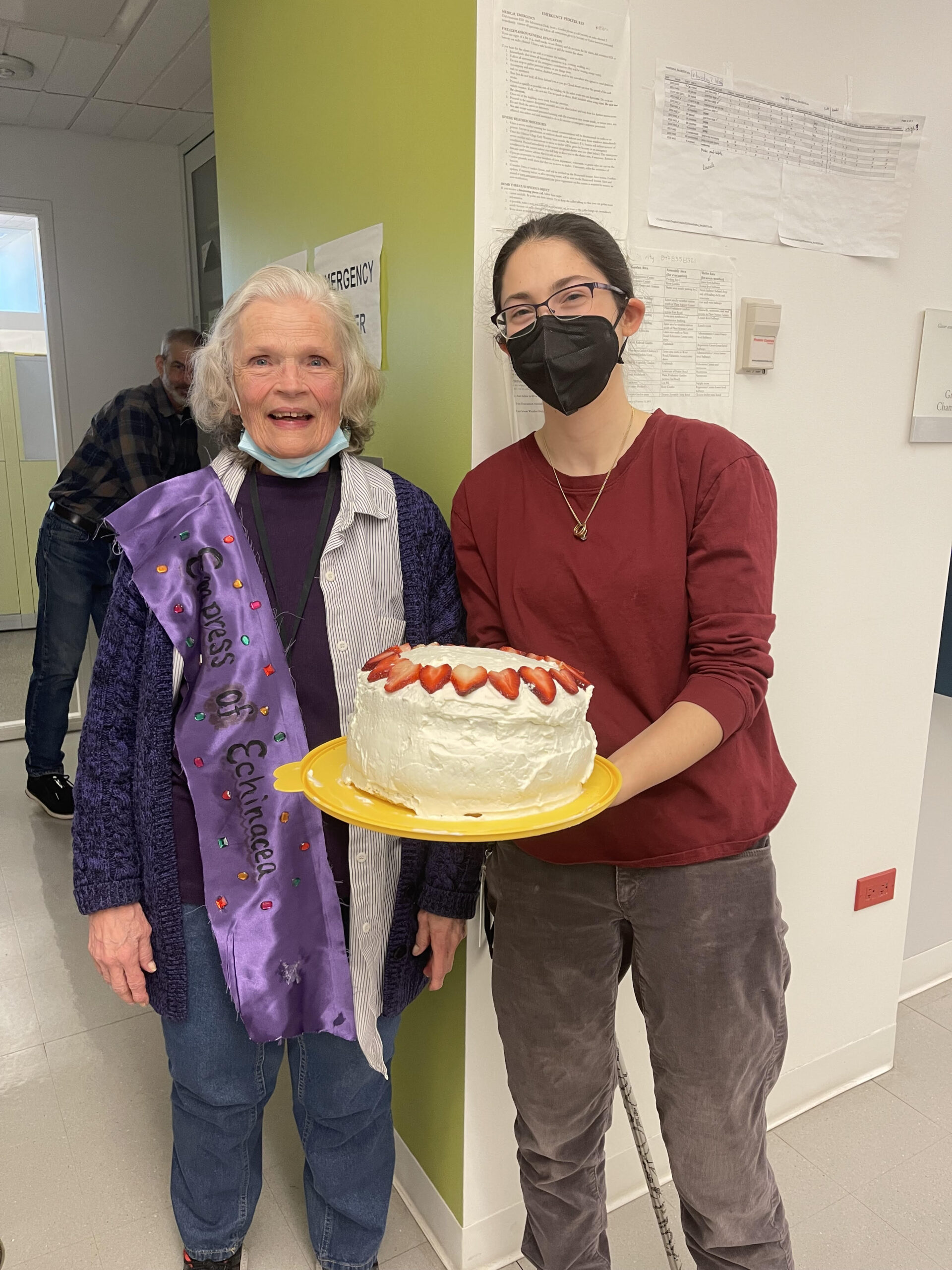 Char has been a volunteer at CBG since 1993. She began much of her volunteer career outdoors doing restoration work in the natural areas of the garden, especially in our beloved prairie ecosystem! She has been involved in the Echinacea Project since its inception when Stuart began at the garden in 2001. She joined a small group of volunteers that spearheaded our ACE protocol where Echinacea seeds are cleaned, counted and assessed for pollination rates. These days, Char is an expert at cleaning Echinacea heads and is essential in keeping our lab process moving. We appreciate our volunteers, like Char, who dedicate their time to the Echinacea Project!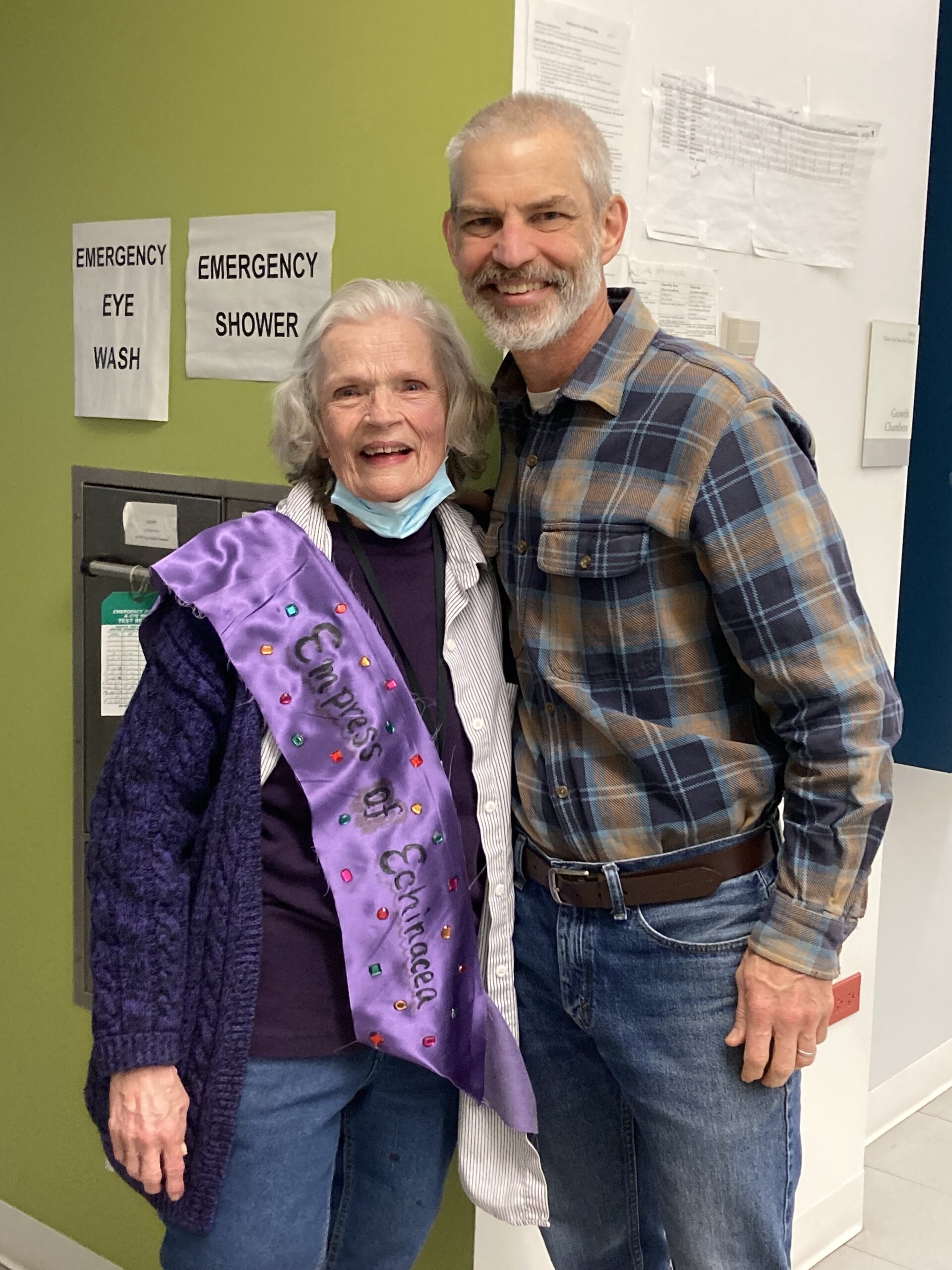 The ceremony involved a speech from Stuart, the conferring of the royal sash, and a delicious strawberry layer cake baked fresh by Alex! As Tuesdays are the day where we have the most volunteers in the lab, it was great to celebrate all of Char's hard work with a large group of volunteers and CBG staff members.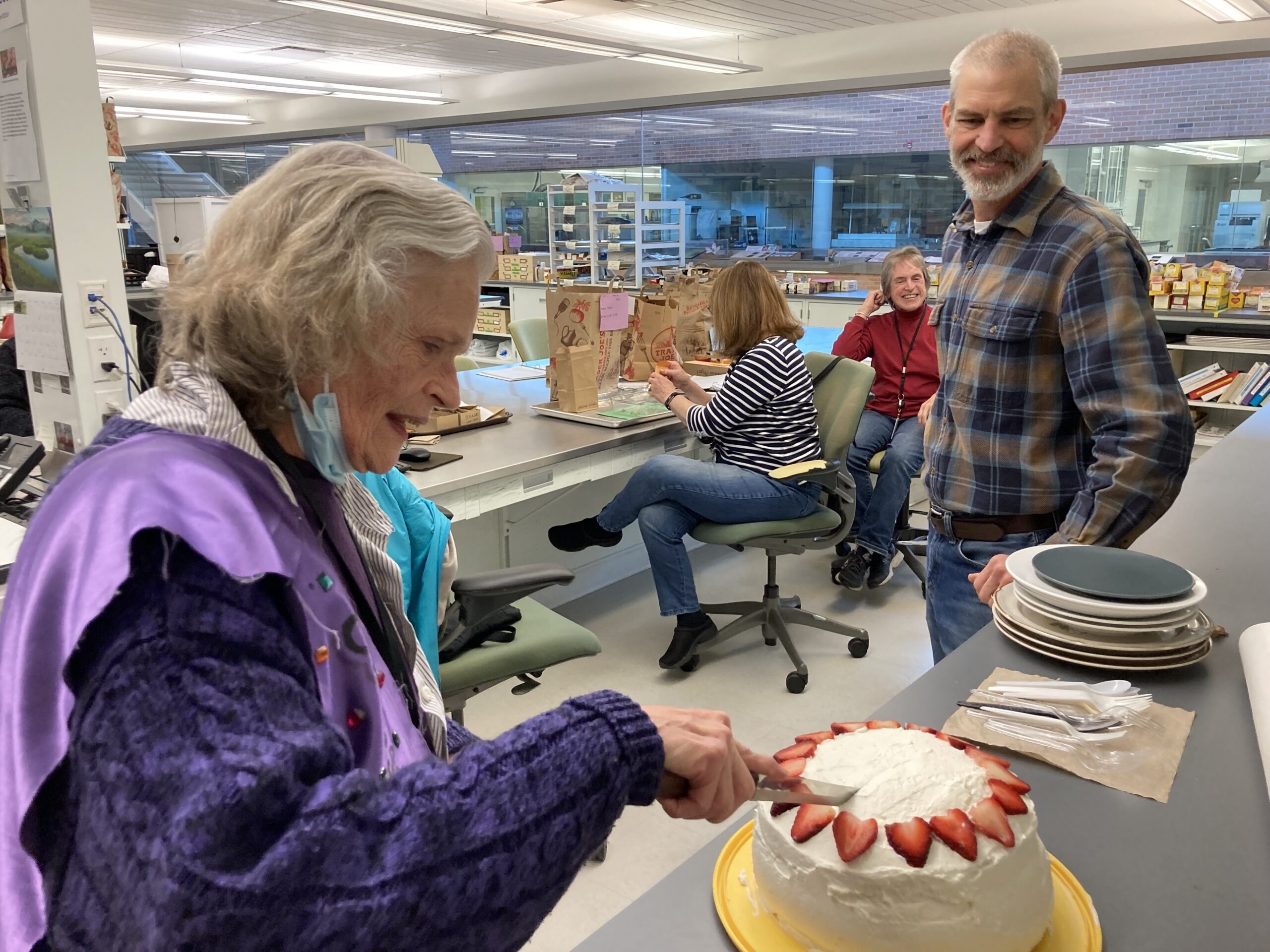 If you see Char walking in the halls of the Plant Science building, don't forget to congratulate her on her new title (and maybe give a proper bow or curtsy, if you feel inclined)!