Hi flog!
As you know the majority of the team has now gone back to school, so now it is just me and Drake. The last week has taken a turn towards fall, the average temperature has been around 55F. There has also been an ever so slight change in coloration vegetation, the soybean and corn plants have turned more yellow than green, the sumacs have gone from green to a nice dark red. The Indian grass in p1 has been turning yellow and has been falling over. Even some of the Echinacea are getting ready for Halloween!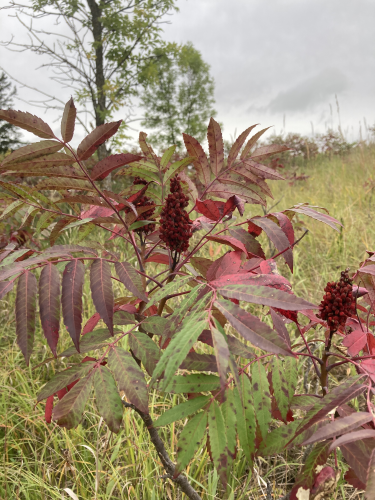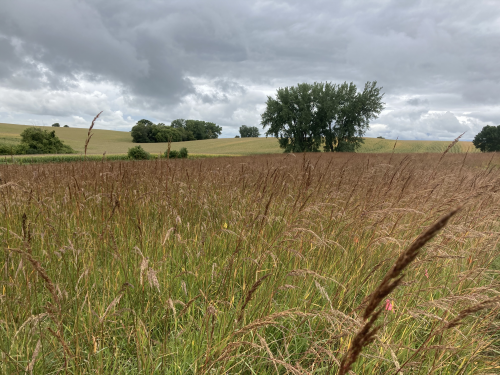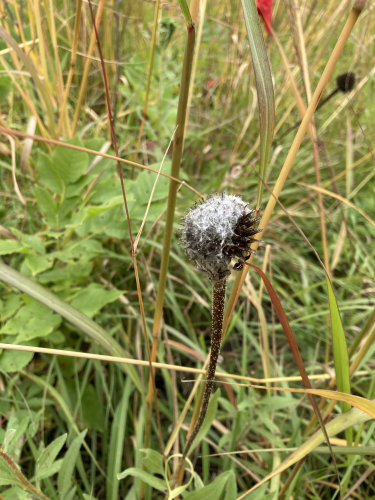 This week I have been working on p1 harvest, harvest from the remnants, and some maintenance in p8. Part of the p8 maintenance is trimming out all of the big blue stem and Indian grass. As I worked on that task I couldn't help thinking of the line from Alice in Wonderland, "painting the roses red". I couldn't help but see the irony in trimming grasses out of the prairie, however we do have a rational in trimming the grasses other than just to avoid trouble with the Red Queen. By removing the flowering stems of big blue stem and Indian grass before they set seed, we can decrease their spread through the plot.
This week I also spent some quality time with Darwin shooting all of the flowering E. pallida.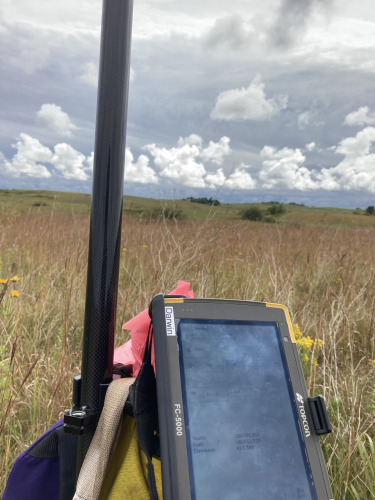 In the upcoming week I will continue to work on the various harvests, and p1 rechecks.
Until next week!
Mia