Today was Harrison's last day with us 🙁 Stuart made a prairie-inspired cake to honor his time with the project. He is returning to teach young minds about ecological research. Farewell, Harrison, and good luck!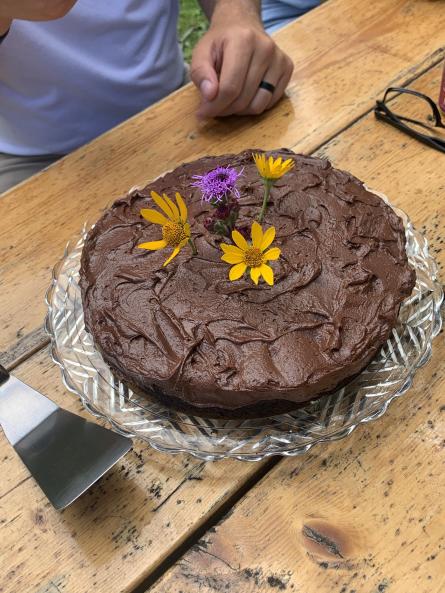 The team also conducted floral abundance surveys. Essentially, we want to see how many plants (and what kinds) may be associated with ground-nesting bees. That requires feet on the ground to estimate abundances and identify plants.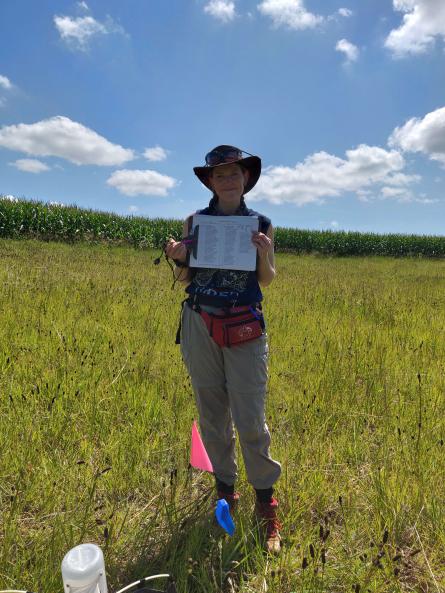 Lastly, a battle occurred today. While the crew did demography of echinacea plants- where we record data on this year's flowering plants- I was stung by two wasps. Luckily, Lindsey was prepared to retaliate, though it wasn't necessary.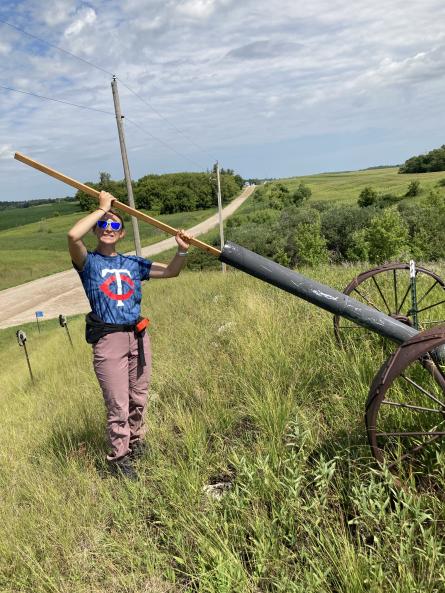 All in all, farewells can sting, but at least there's cake in the end.