Our morning began fairly quietly, with phenology in P2 and the remnants underway. We officially put the pulse-steady pollination experiment to bed for the field season, with no more styles left to pollinate. Chekov was resurrected and put to the test staking the corners of P9.
After lunch the entire team headed out to P9 to begin (and ultimately end!) measuring. We had a more exciting afternoon than any of us had anticipated; while measuring has its own thrills, no massive leaves or first-time flowering plants could compare with the thrill of accidentally sticking your foot in a Bombus griseocollis nest and hearing the resulting furious buzzing. I exclaimed "Uh—BEES!" and Jay and I scrambled back down the row we were working on. While I chose a two-legged locomotive strategy, I looked back and saw Jay army-crawling away from the threat. We both assumed Jay was a goner, and I continued my sprint southward.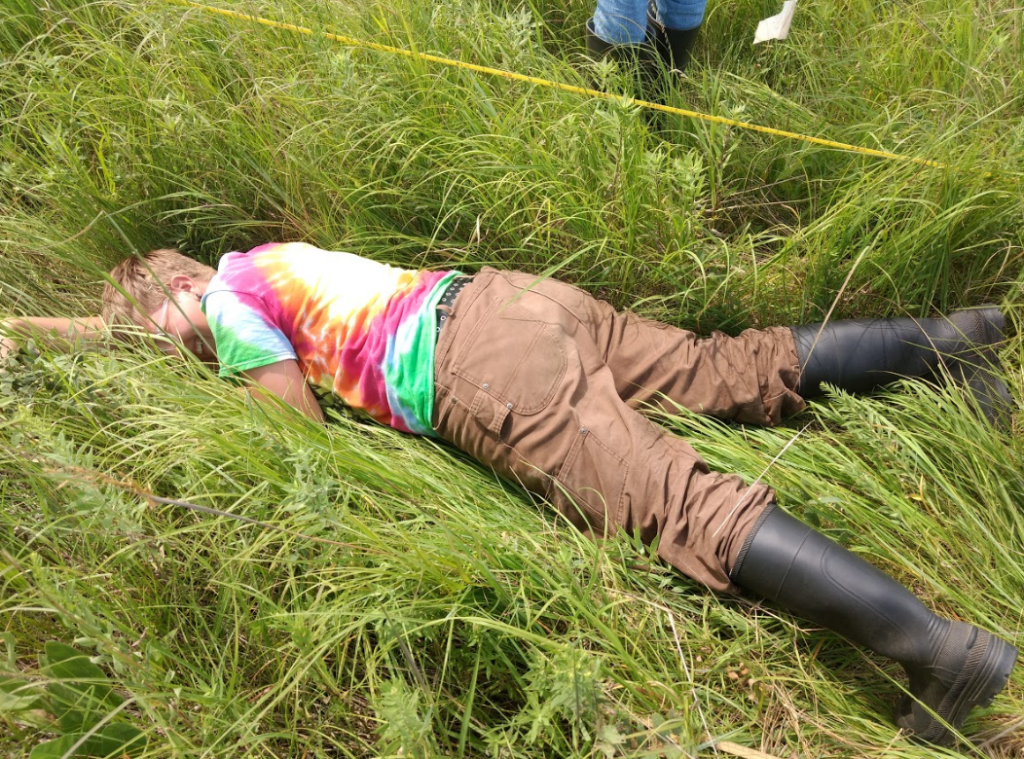 The griseocollis were all buzz and no sting, and we returned to the plant we abandoned. There I found a katydid and a grub of some kind duking it out. The katydid was happy to climb around my arm for a photo op, and even happier to fall back into the duff and skitter away.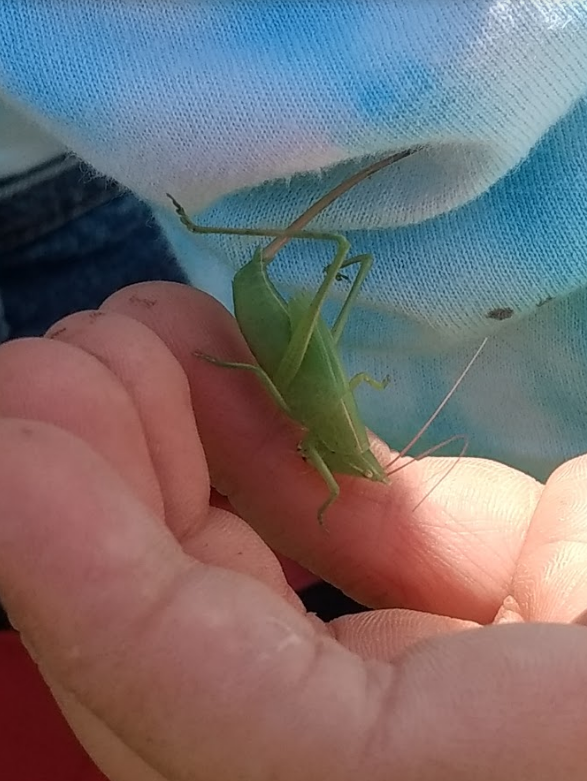 Before making our great escape Jay had spotted a mysterious orchid-like plant, which we lead Stuart to after he and John found another in a nearby row. We all puzzled over the plant and took careful note of its position so we can return to it later. Stuart suggested that errant seeds, micorrhizae or both may have traveled from the Chicago Botanic Garden to the plot on our equiptment, resulting in the plants establishing in the plot. Hopefully as it blooms and we get more opinions on the identity we'll be able to make better-informed guesses about where they came from!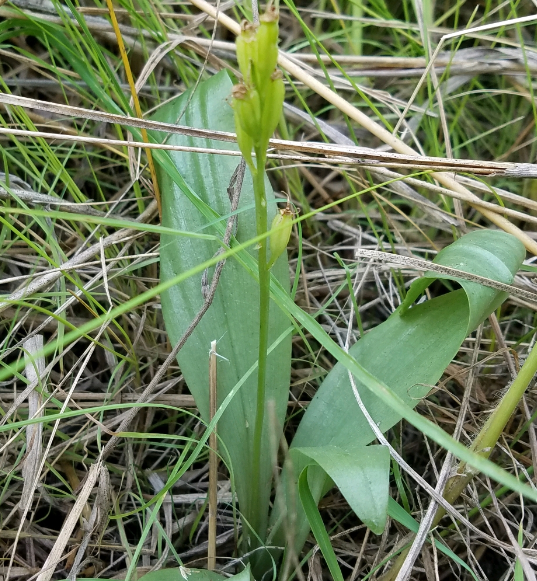 We were able to finish measuring every plant in P9, and will revisit the sea of white flags for rechecks in the near future!