Hello all you flog-readers! We've had quite a fun week at the Echinacea Project, and it's only Thursday!
This past Tuesday, we had the team social at Hjelm. The highlights of the dinner were fresh corn on the cob and S'mores- thanks, Stuart! We also finally got to see the fruits of our tree-hauling labor as we (Jared) ignited one of the bonfire piles (which we stacked less than 20 feet tall, as per regulation).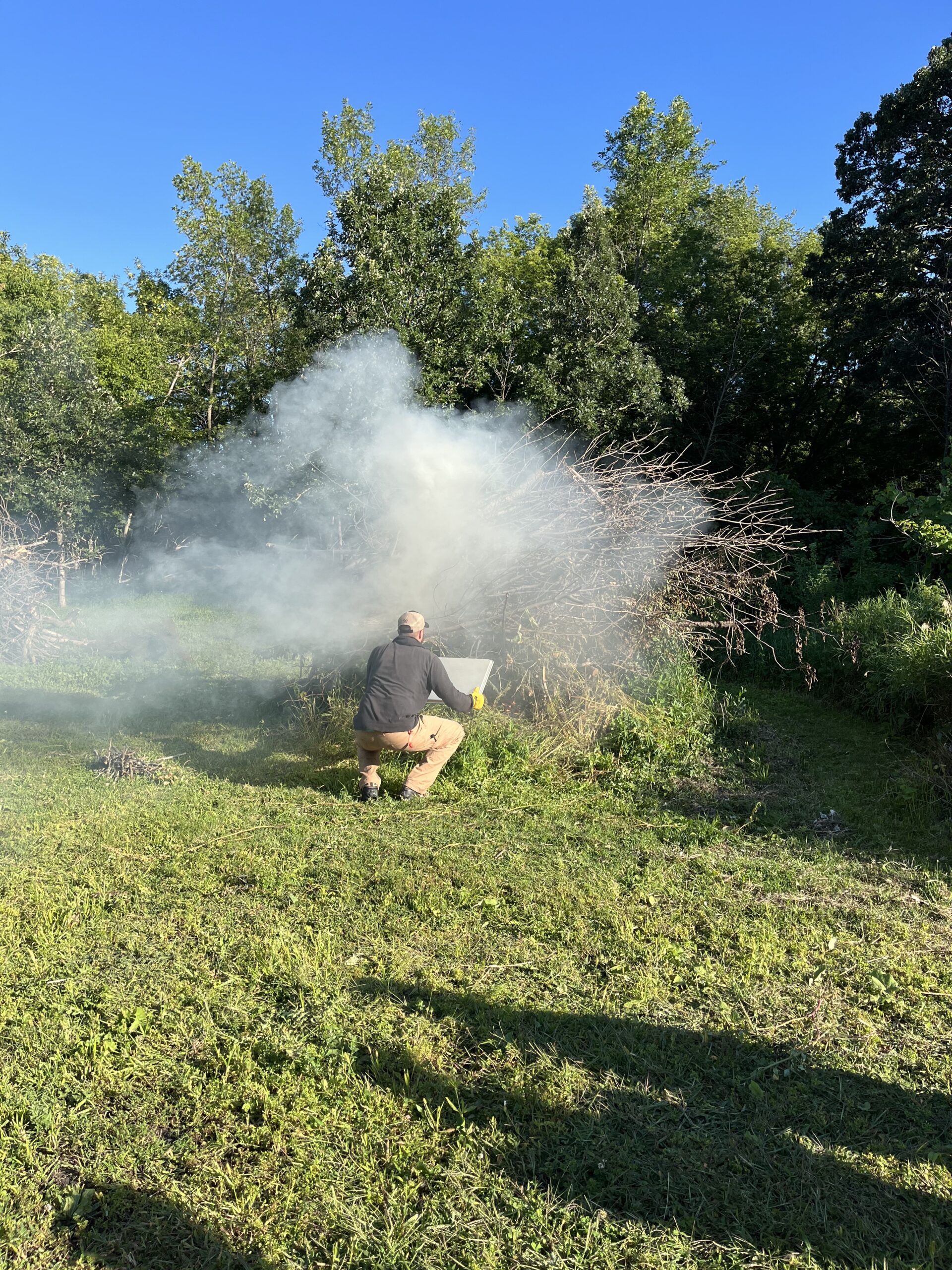 The team has spent a lot of time this week measuring P1, our nearest and dearest plot. We are definitely making progress! My favorite pastime during P1 measuring is catching grasshoppers and katydids, and unleashing them on other team members. We also got some help measuring today from Team Echinacea alum Riley and our favorite recurring guest star Ruth!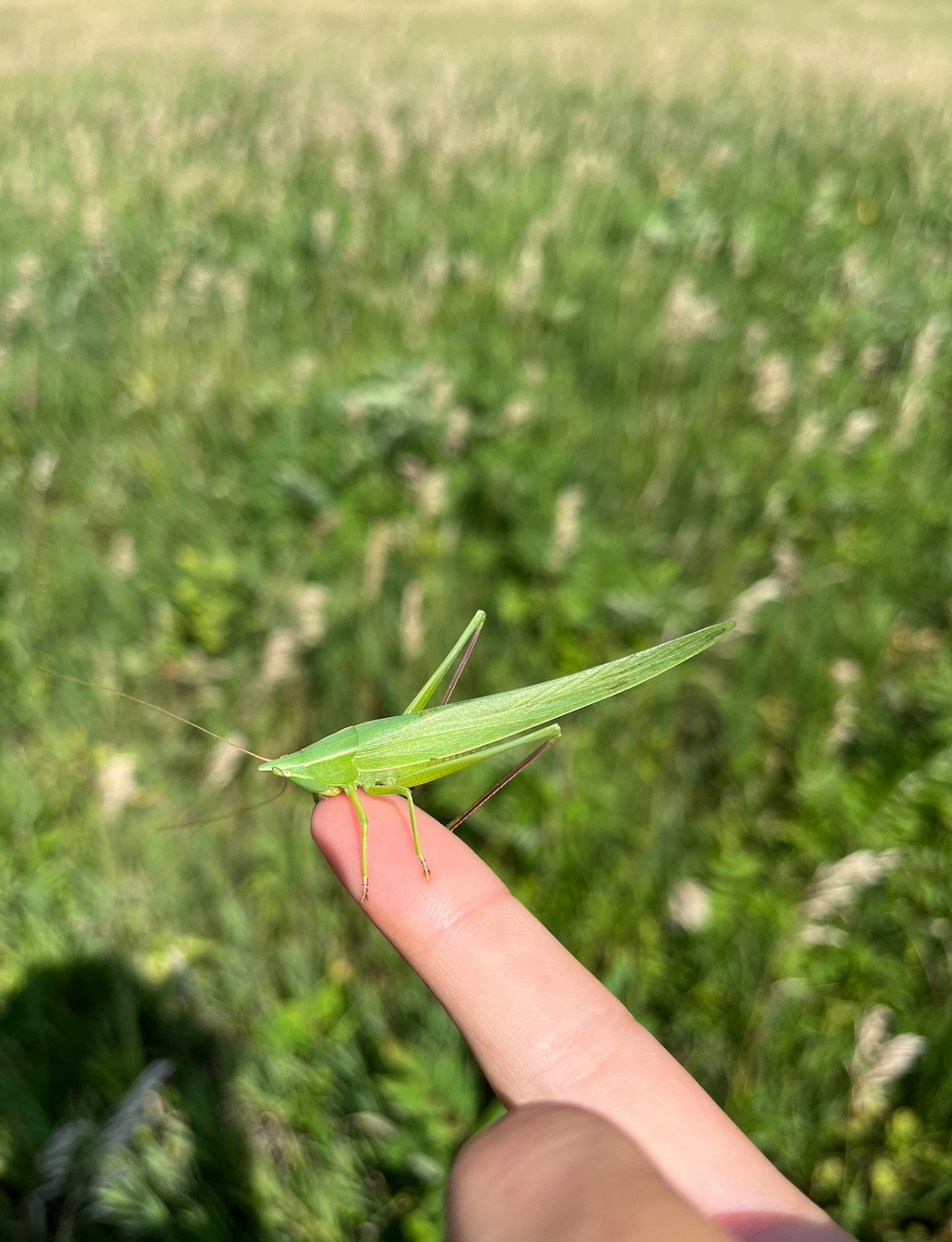 One great interpersonal disagreement we must overcome at Team Echinacea is differences in opinions on field clothes. Some people are never seen outside without their wide-brimmed hat with sun flaps. A few prefer long sleeves and long pants for sun protection to avoid cuts from grass. Many enjoy t-shirts and long pants. Some even wear shorts (as I did, once, but was quickly deterred). However, I truly believe this may be a first for Team Echinacea: Geena braved P1 with no shoes! "Socks are just enough protection for me," she told us.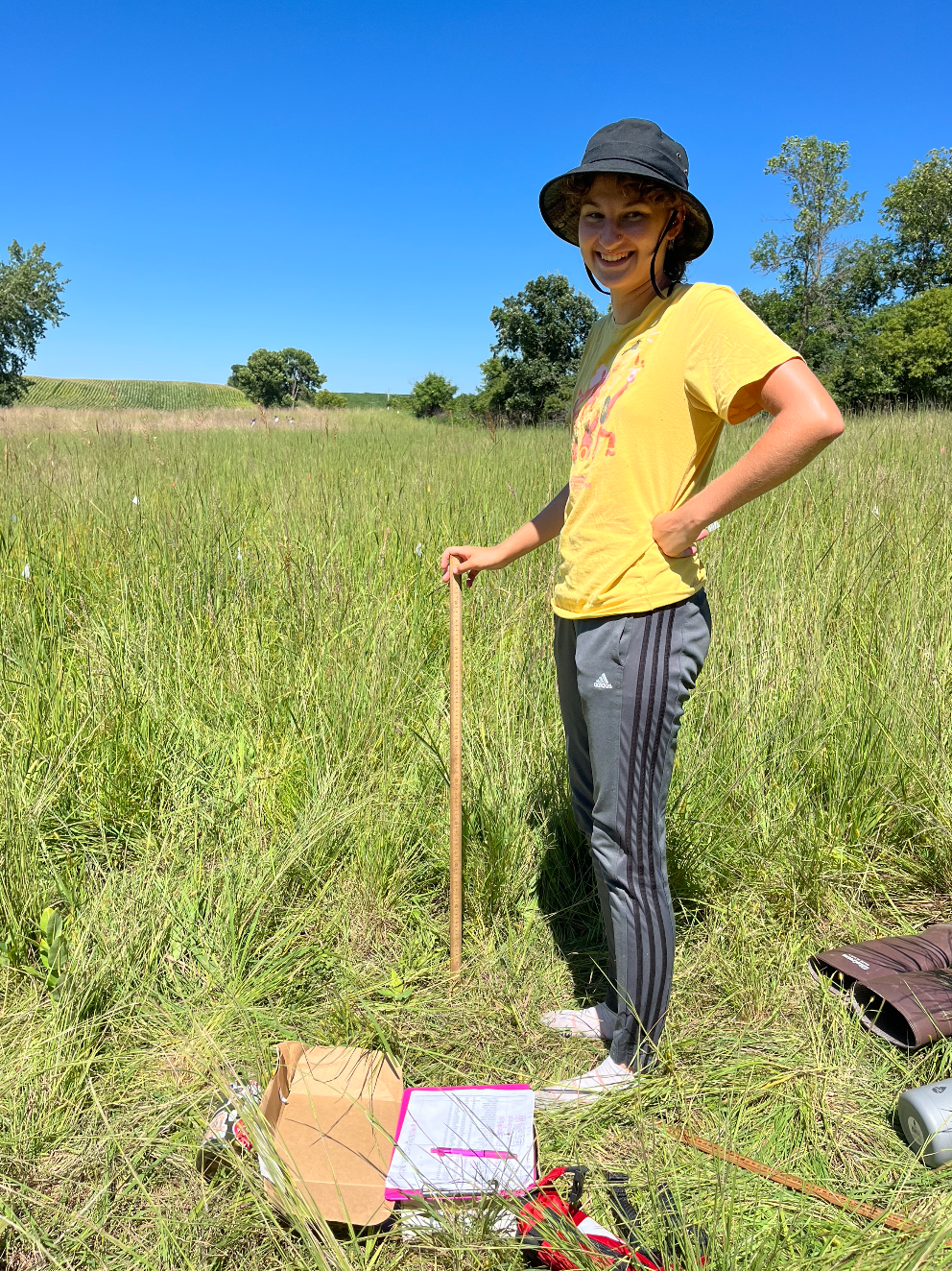 On a more bittersweet note, our beloved team member Kennedy had her second-to-last day of work today. This was Kennedy's second summer with the team, and we loved hearing her talk about aphids, dust, goats, and her cow Ollie. Alex baked a delicious cake to commemorate Kennedy's leaving. Thanks Kennedy for being such an awesome, sweet, kind, and funny person to work with this summer! We wish you the best of luck in South Dakota 🙂