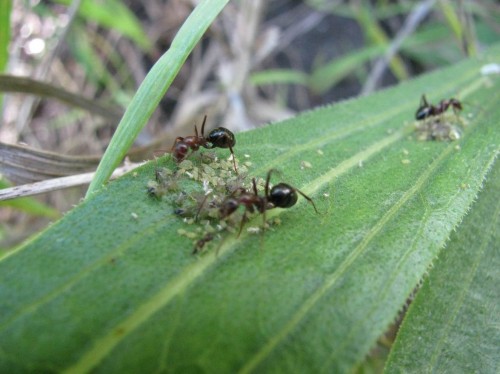 In 2014, Cam Shorb continued an experiment designed to assess the effects of aphid herbivory on Echinacea angustifolia survival and fitness. The plants are located in experimental plot P1. Cam removed aphids from the 44 plants in the exclusion treatment and added over 220 aphids to the 43 plants in the addition treatment.
Read previous posts about this experiment.
Start year: 2011

Location: P1

Products: Fitness measurements were collected during our annual assessment of fitness in P1. A list of focal plants and addition/exclusion datasheets are located in Cam Shorb's Dropbox folder.

Overlaps with: Overlaps with: Phenology and fitness in P1