One of our main goals over the past two years has been to process all of the Echinacea harvested from remnants in 2020, 2021, and 2022 to investigate the effects of prescribed fire on flowering and fitness. We harvested 1,012 heads over these three years.
| | |
| --- | --- |
| year | # of heads |
| rem2020 | 299 |
| rem2021 | 383 |
| rem2022 | 330 |
For each head, the end goal is to get an accurate count of the number of achenes and the seed set, a measure of pollination success. To collect these data, we sent the Echinacea through our high-throughput seed processing system, which we call the ACE process. (The true meaning of ACE is controversial: Always Cleaning Echinacea? Accurately Counting Echinacea? Achene Chaos Extraordinaire?) The ACE process has many steps: inventory, clean, recheck, scan, count, randomize, x-ray, classify, store.
In spring 2023, we finished processing all of the remnant Echinacea from 2020, 2021, and 2022! We send a huge thank you to all the students and volunteers who put in many hours on this project over the last few years. We couldn't have done it without you!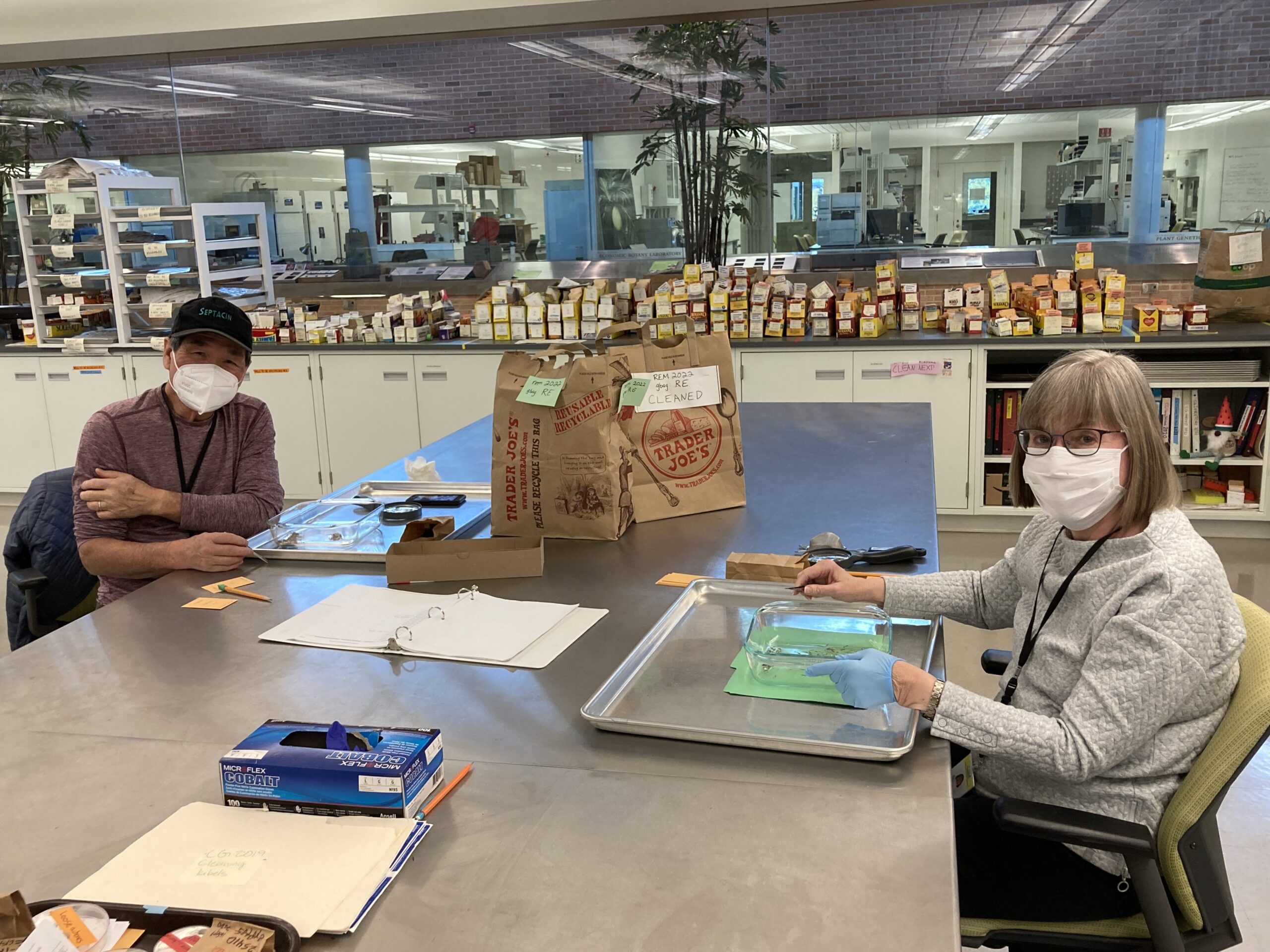 Jared is currently adding the achene count and seed set data to the remnant data repository on the Echinacea Project website. All achenes are currently in the dehumidifier at the Chicago Botanic Garden. After two weeks of drying, they can be stored in the seed bank.