Last Thursday, a group of us returned to Kensington with the hopes of a successful prescribed burn. While we were up there, Alex and I also implemented the beginning of the smoke experiment. I believe this is the first flog entry solely about the smoke experiment this year, so I will give you a little rundown of what it entails!
We know that Echinacea flowering rates increase after fire, and we also know that smoke can stimulate plant germination. Smoke has been found to increase flowering rates in a few select species (Cyrtanthus ventricosus and Watsonia fourcadei). But, we don't know if smoke increases flowering rates for Echinacea! We also are unsure what mechanism of fire (increased light, added nutrients, chemicals in smoke) increases flowering in Echinacea. Therefore, we are applying liquid smoke treatments to both basal and flowering Echinacea plants during the fall of 2022 and measuring their reproductive output during the summer of 2023.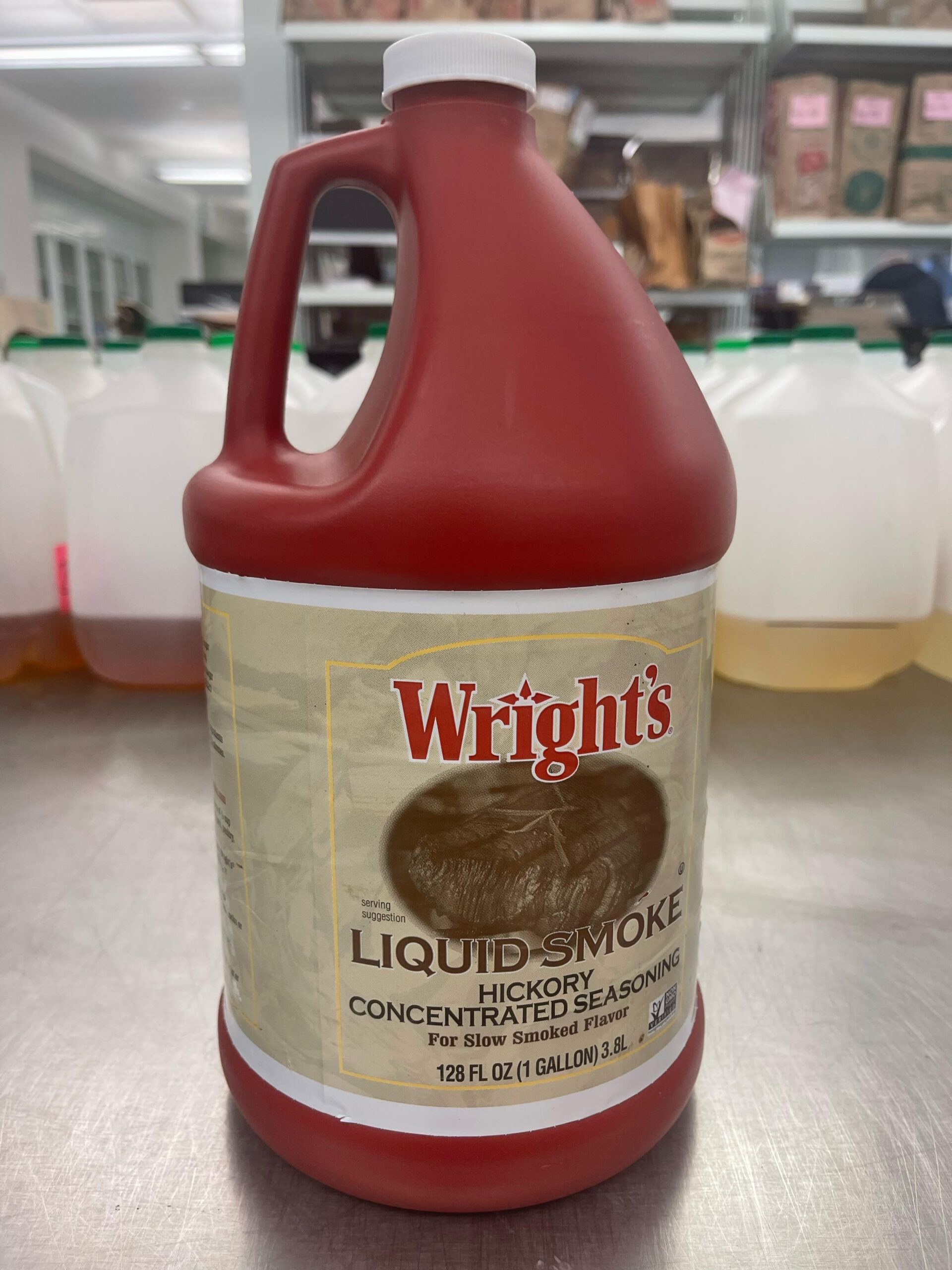 Our smoke operation began this summer, by mapping out ~ 300 plants on the Hutchings' property just north of the landfill. We recorded if the plant was flowering, number of heads and number of rosettes and marked the plant with a flag and a unique three-digit identifier. Throughout the summer, there were many deliberations about the methods and for this pilot study. Before leaving for Minnesota, Alex and I cleared the shelves of distilled water containers from the local Woodman's, gathered measuring equipment from two other fellow CBG labs (thank you!) and packed up the back of the Silverado. Finally, we were ready to smoke.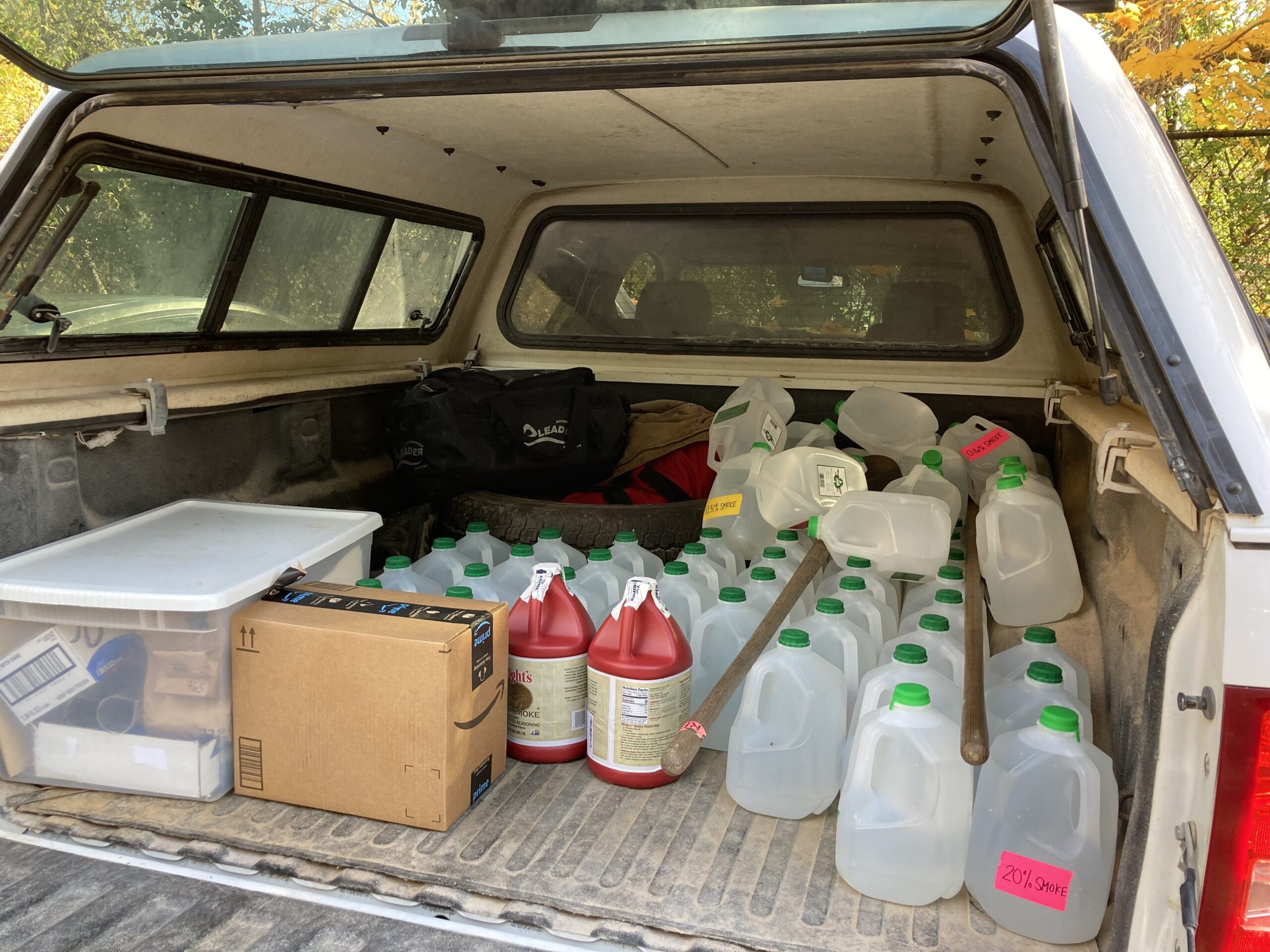 We had two roles during our smoke implementation, one being a "mixer". This person would measure an accurate ratio of smoke to water to reach our desired concentrations. We have 11 smoke concentrations in our experiment: 40%, 20%, 10%, 5%, 2.5%, 1.25%, 0.625%, 0.31%, 0.16%, 0.078% and no smoke. For each plant, we are applying approximately 1 liter of liquid. This became tricky in the field, as the back of our truck was not always level surface and the wind kept trying to steal our graduated cylinders!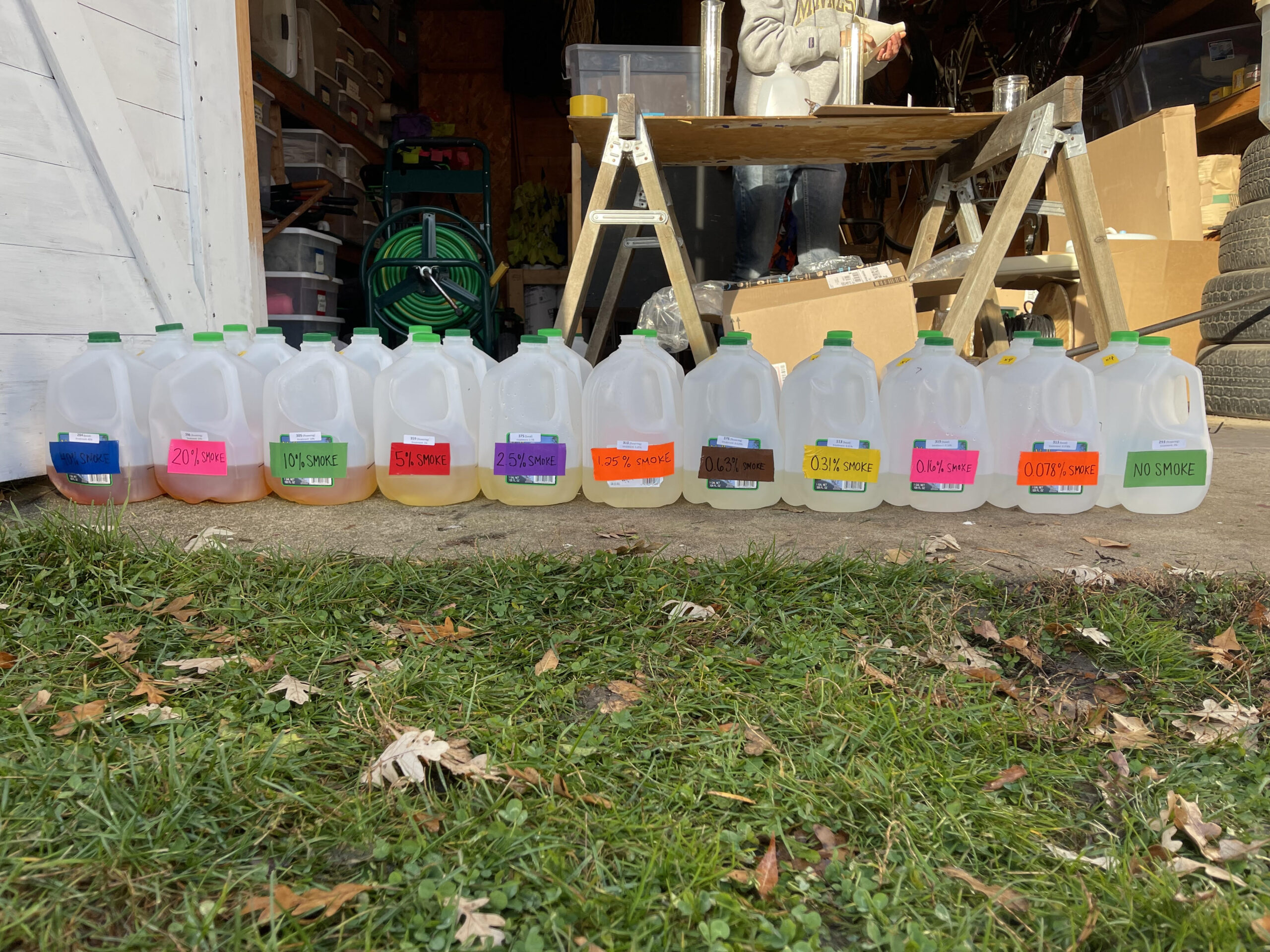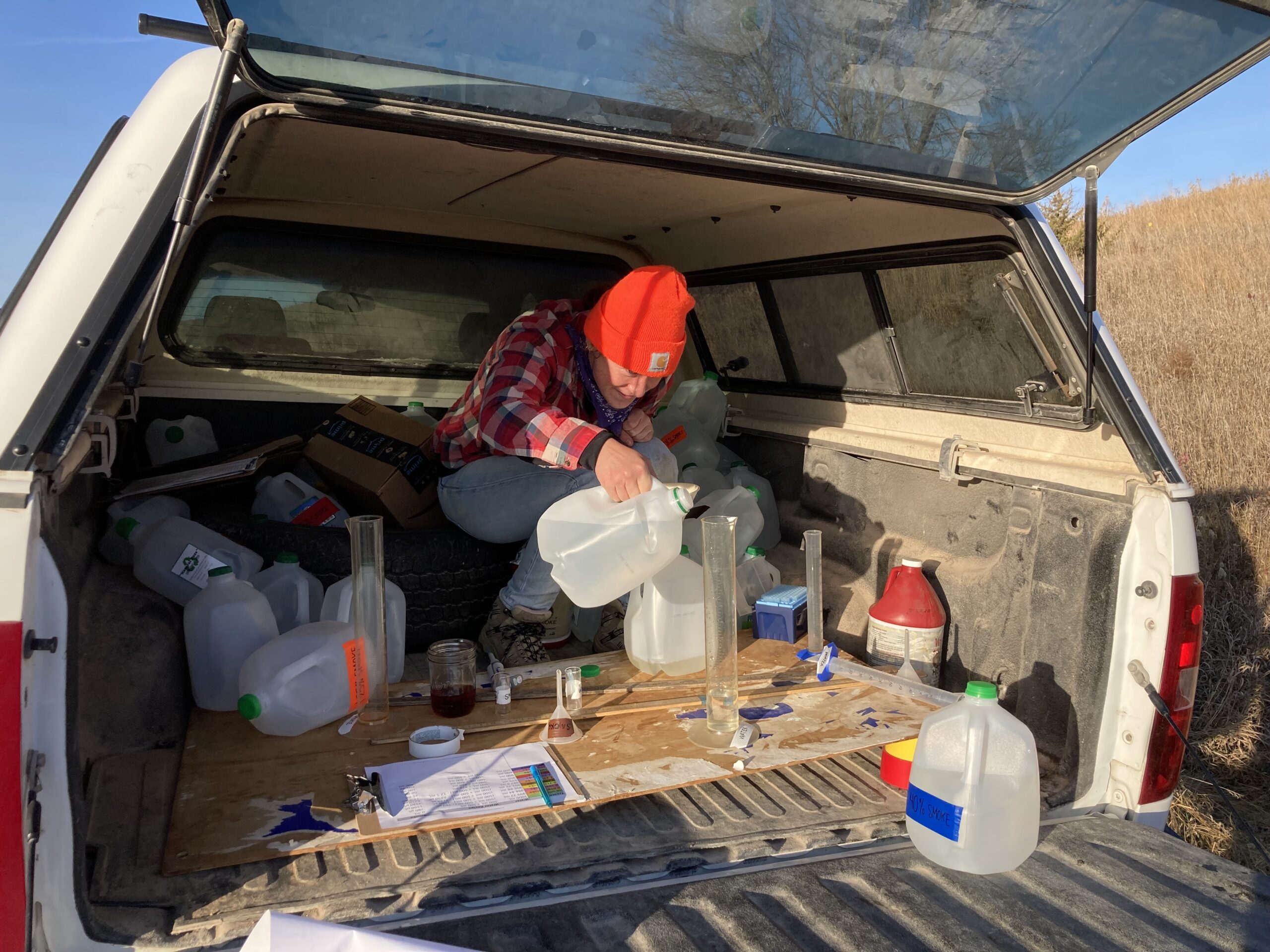 The second role was being the "pourer." Gretel and Jared came out to help us pour, which was greatly appreciated! The pourer would locate the plant that received the desired treatment and pour the liter of liquid on and around the plant within a half meter diameter.
During our trip, we were able to apply smoke treatments to 110 Echinacea plants! We hope to return to Minnesota once more this year to apply another 110 treatments, this time with improved methods and efficiency. On our first day back in Illinois, Alex and I pre-filled ~60 jugs with our desired concentrations, so we are ready to pour once we return. The next question is, how long will our hands smell like Wright's Hickory?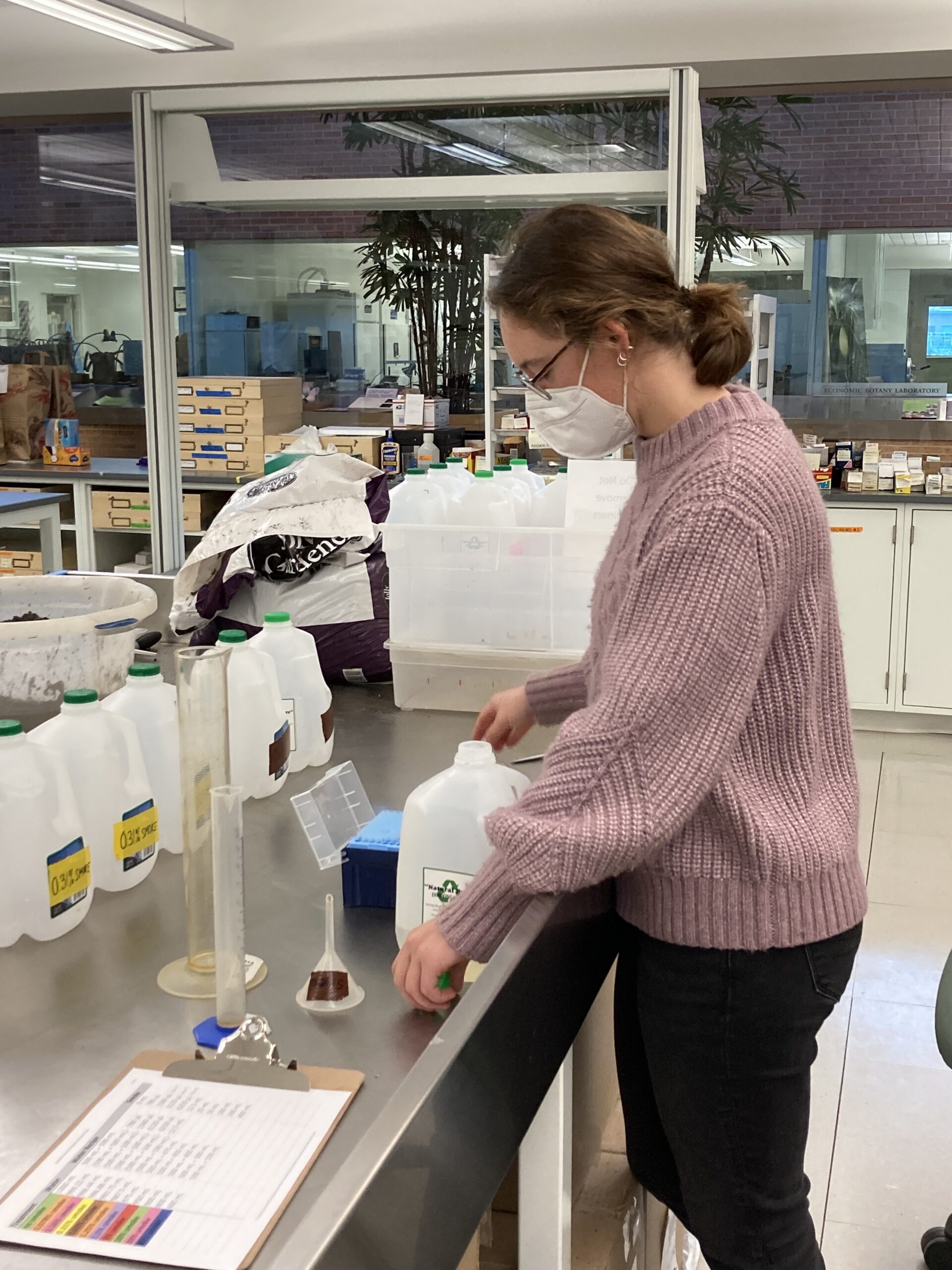 Stay tuned for more smoke-related updates in the future!