On Thursday, 23 May 2013, Brad Dykstra and I (Amy Dykstra) helped Stuart and his parents burn the common garden (C1). The burn was slow and thorough. Some photos follow.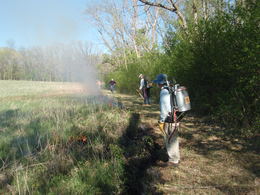 We started at the south end of the plot.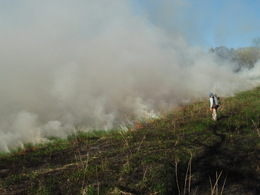 At times, the fire was quite smokey.
Here, Stuart lights vegetation in the ditch along the west side of C1.
We also burned the '99 South plot.