My individual project is working on collecting nectar from Echinacea angustifolia. I was tasked with figuring out what equipment is needed to collect nectar, what time of day is best to collect nectar, and what the procedure is to collect nectar. I have been working in P1 for this nectar collection data. Dr. Roy from St. Catherine University in St. Paul, Minnesota came to help me learn about nectar collection and where exactly to collect the nectar from on the plant head. Next summer, the team hopes to collect pollen and nectar to assess the quantity and quality of food resources pre and post-burn.
So far, I have learned how to extract the nectar and that around 2:30-3:00 PM has produced the most nectar. Cloudy days are NOT ideal for nectar collection. The one day I collected when it was cloudy I only got 1 mm of nectar the entire morning.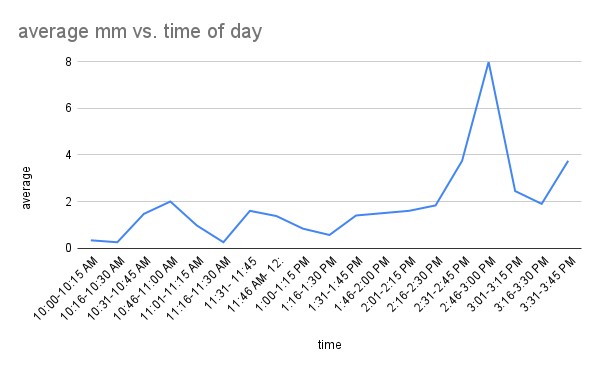 As of today, I have collected 142 mm of nectar. I used different microcaps with different inner and outer diameters, so the volume is not 142 (I need to do some more math to find the volume for each amount depending on their inner diameter, but at least you get an idea of the amount that has been collected).