This morning the whole team (which consisted of six of us) went out to the Riley's for total demo. Even with getting out there a little bit late, we finished in good time. With the little bit of time we had before lunch, the crew split up to quickly harvest Echinacea heads in the experimental plots. Wesley and I harvested at P7 and P9 as well as the one Echinacea plant in Amy D's plot (Amy your head is harvested!).
Lunch consisted of lots of acorns, which some of us got in head by. Jared collected more acorns and ended up designing a mini experiment with them. He left 30 acorns lined up on the picnic table, tomorrow we will see how many have been taken by the creatures living at Hjelm.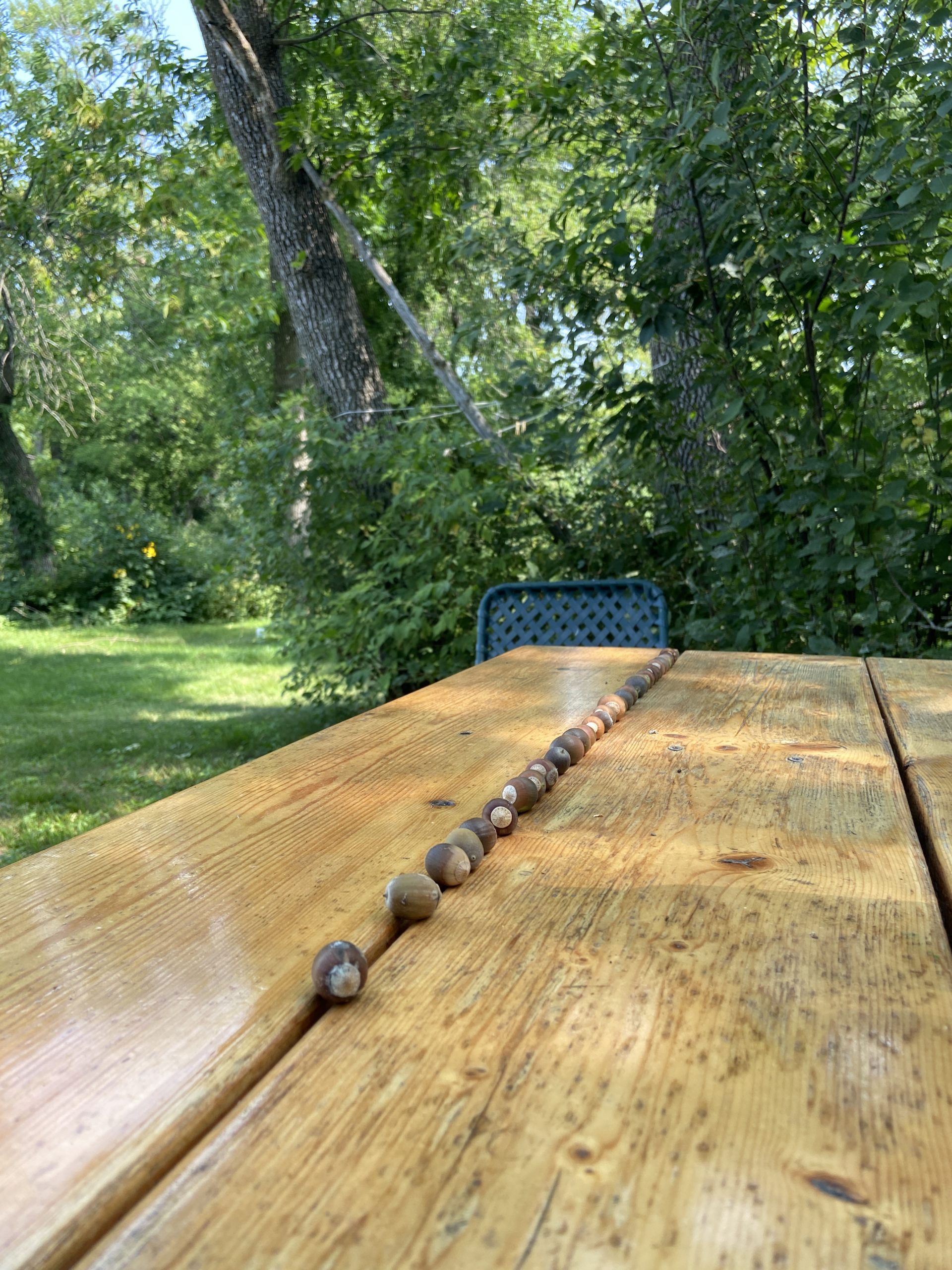 After lunch and the acorn experiment, Kennedy, Allie, and I headed out for more total demo. While it was hotter in the afternoon, the wind kept the heat at bay. Unfortunately the wind also decided to take my maps and blow them across the site we were working at. Throughout the afternoon the three of us finished total demo at Aanenson, West of Aanenson, and Tower. Including what we did at East Riley this morning, the three of us completed 343 locations today!