Ruth came this morning with Stuart and Nicholas in tow, just in time for an all-day seedling refind extravaganza. This morning we knocked out East Riley, the frequently mowed prairie remnant with densely clustered Echinacea plants. Kelly and I took on some particularly challenging plants, but were rewarded with this: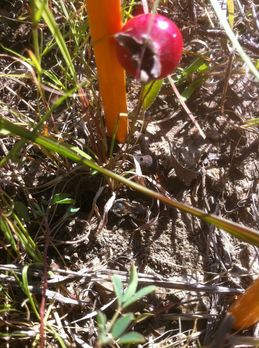 A bee digging her nest next to one of our seedlings! By the time Kelly and I finished searching our plant, the bee had made a hole as big as she was!
After a hearty lunch, we did more seedling refinds, this time at Riley. Here's Kelly with our first plant of the afternoon.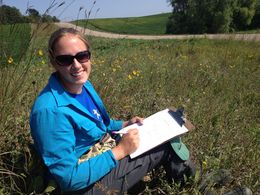 The afternoon progressed quickly, ending with Maria, Stuart, Kelly, and I flagging plants for seedling refinds at Loeffler's Corner– tomorrow's project!