Today, Team Echinacea left the comfort of Kensington for a very exciting day at a Nature Conservancy Preserve near Fertile, Minnesota. We helped Gretel survey two plots of Western Prairie Fringed Orchid, a federally threatened species. Gretel is monitoring these plants to examine the effects of different land management practices. Here is a picture of the study species: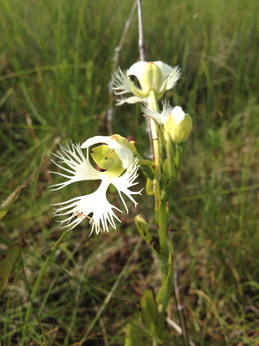 The team powered through both plots with plenty of time left over for a trip to LaLa's for delicious homemade ice cream. Following ice cream, we spent some time at Agassiz Sand Hills to check out some unique prairie plants (as well as some very beautiful poison ivy). Here is a picture of the team post-completion of the second plot: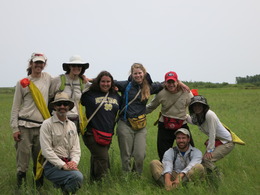 Thank you Gretel and The Nature Conservancy for dinner, ice cream, and an adventurous day!