Here are some preliminary instructions on how to observe and record bee/ant presence or absence while we are doing phenology measurements. I thought that while we are looking so closely at each head, we might as well try to garner some information on the Hymenopteran vistors as well. It will not be continuous data, but rather a simple 'yes' or 'no' measurement for each plant (bees) or for each head (ants).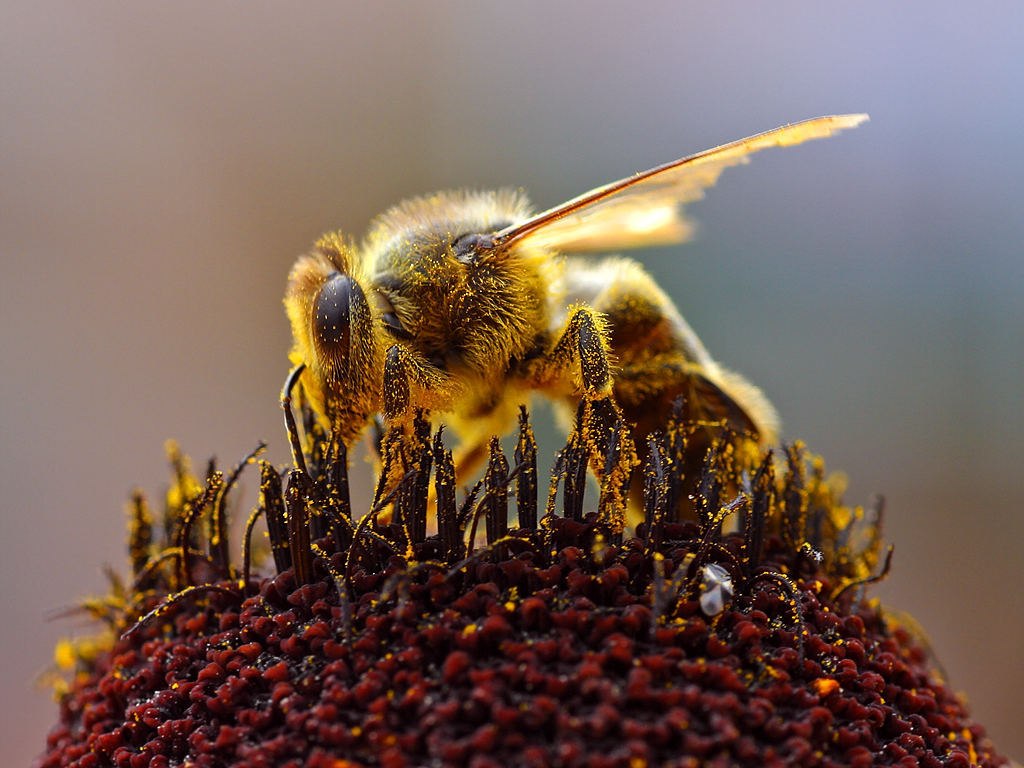 Bee collecting composite pollen, copyright Jon Sullivan
For BEES:
As you begin your phenology measurements only scan for bees once you are within 1m of the plant. If there are any moving, active bees on any head, mark the appropriate box in your phenology form. As soon as you touch a head for phenology measurements, stop recording any bee presence/absence. So, if you are looking at a head and a bee lands on an adjacent head, just ignore it. For bees, we are interested in bee presence for the ENTIRE plant, so as soon as you see one, you are finished entering data.
Remember, wee are only interested in active bees, so don't count sleeping bees, dead bees, bees caught by crab spiders or assassin bugs, etc.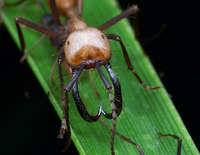 Ant, copyright Alex Wild
For ANTS:
Ant data are collected on a per-head basis. As you take each head into your hand and begin your anther count, notice if you see any ants on the top of the inflorescence (either ray OR disk florets). Don't make any special effort at looking underneath the inflorescence. If no ants make an appearance as you are handling the head, mark the head as having no ants, if ANY ants appear whilst you are searching the head, enter the data as such.
Andy