Today, Team Echinacea became Team Platanthera. Heading 2 hours north to Fertile, MN, the team visited Pembina Trail Scientific and Natural Area (we made sure to stop for donuts). This area is part of a bigger project called the Glacial Ridge Project, a prairie and wetland restoration project run by the Nature Conservancy.
Once the team arrived, rather than the dry tallgrass prairies we've become accustomed to, we were met with plants that thrived in the standing 6in of water that covered much of the prairie. Tromping through the water, we also soon met our plant of the day: Platanthera praeclara, the Prairie Fringed Orchid. With their famous fringe and long corollas to match the long proboscis of their Sphingid pollinators, these flowers stand out in the prairie – and we got to spend our day searching and surveying them!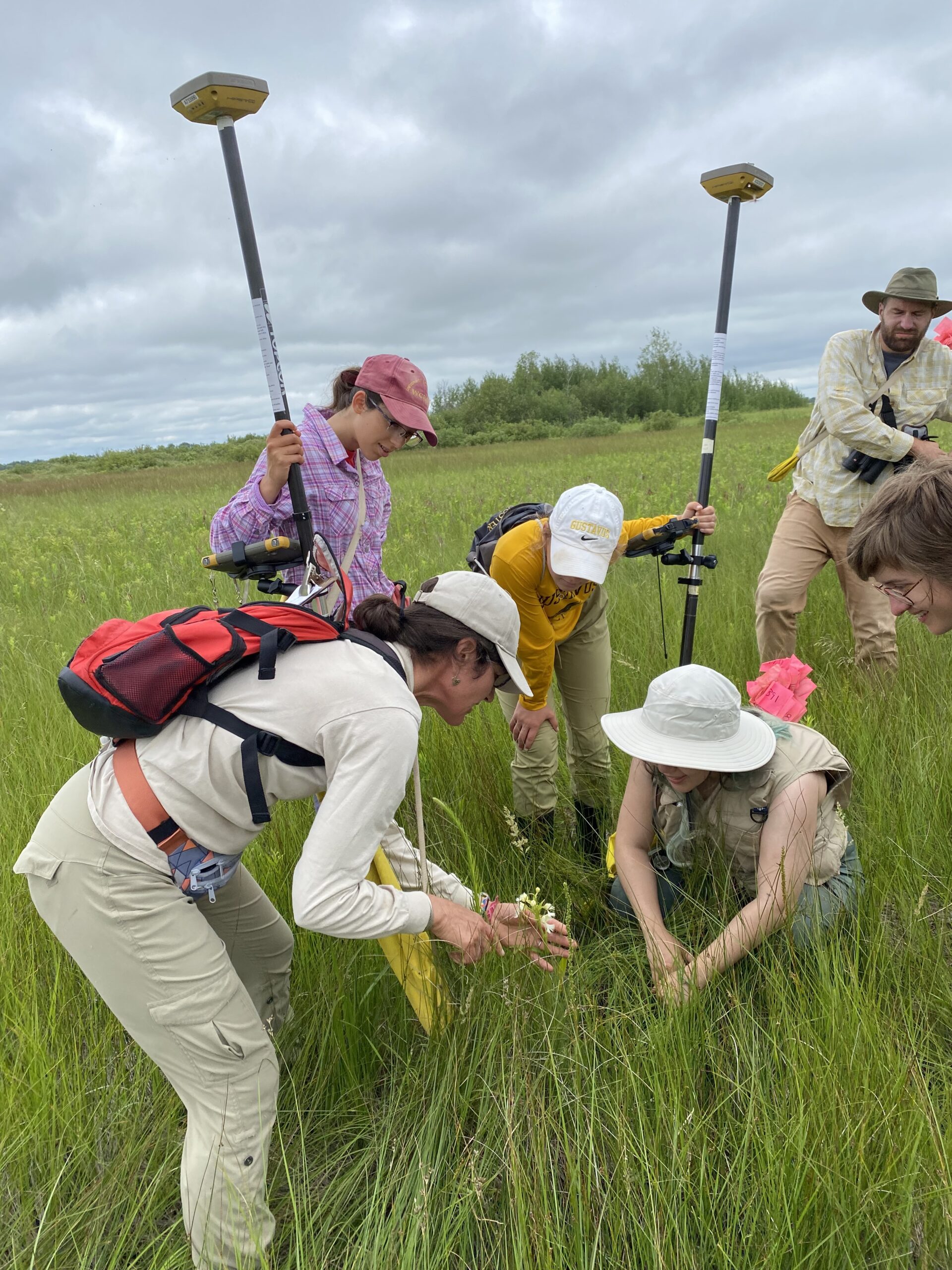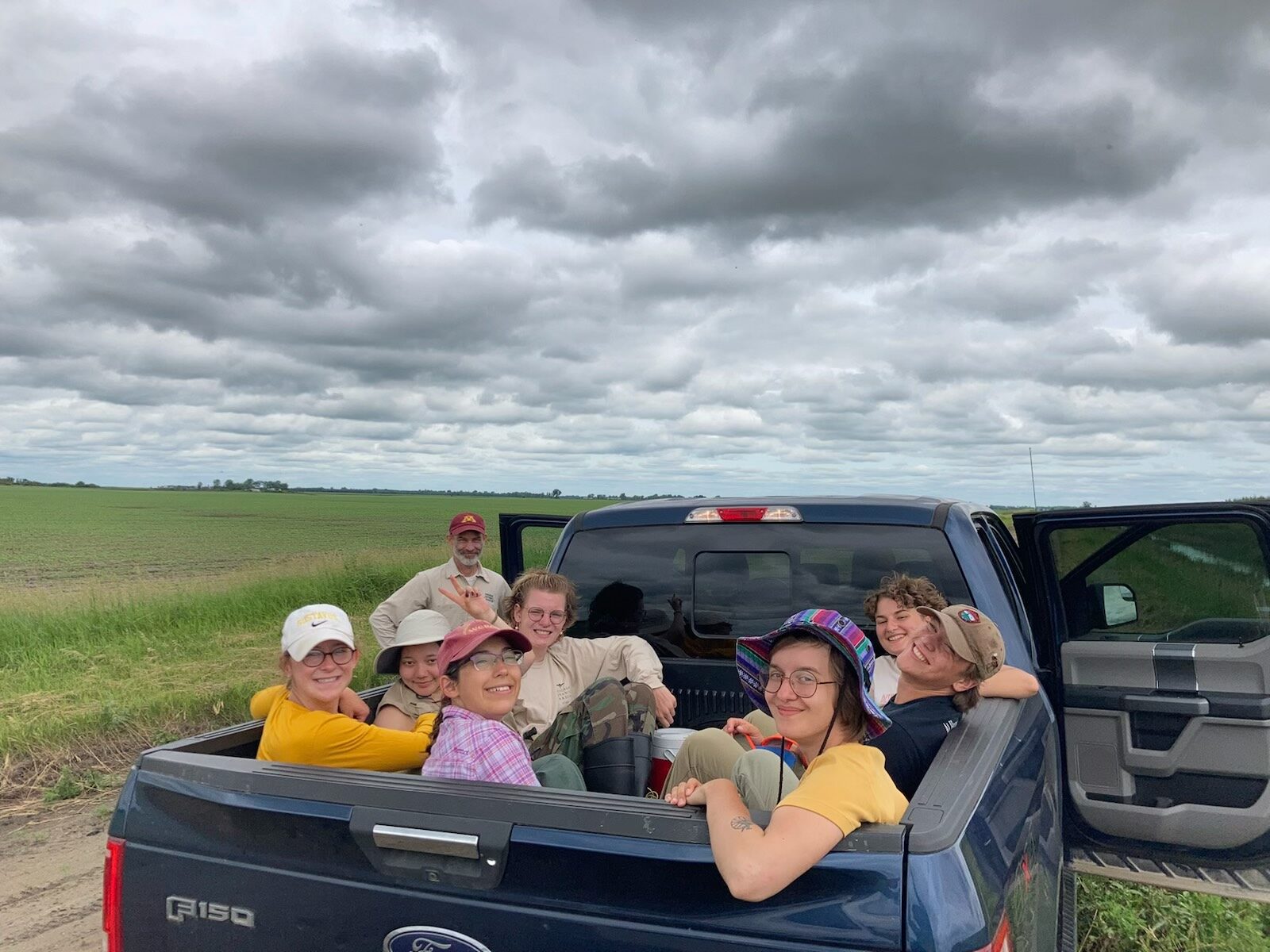 Finding just over 80 orchids, the team had a ton of fun in the field, and it wasn't just orchids that caught our attention. We also found a vole (see slideshow), plenty of frogs, some other great plants (including lots of Asclepias incarnata), and overall had a great time!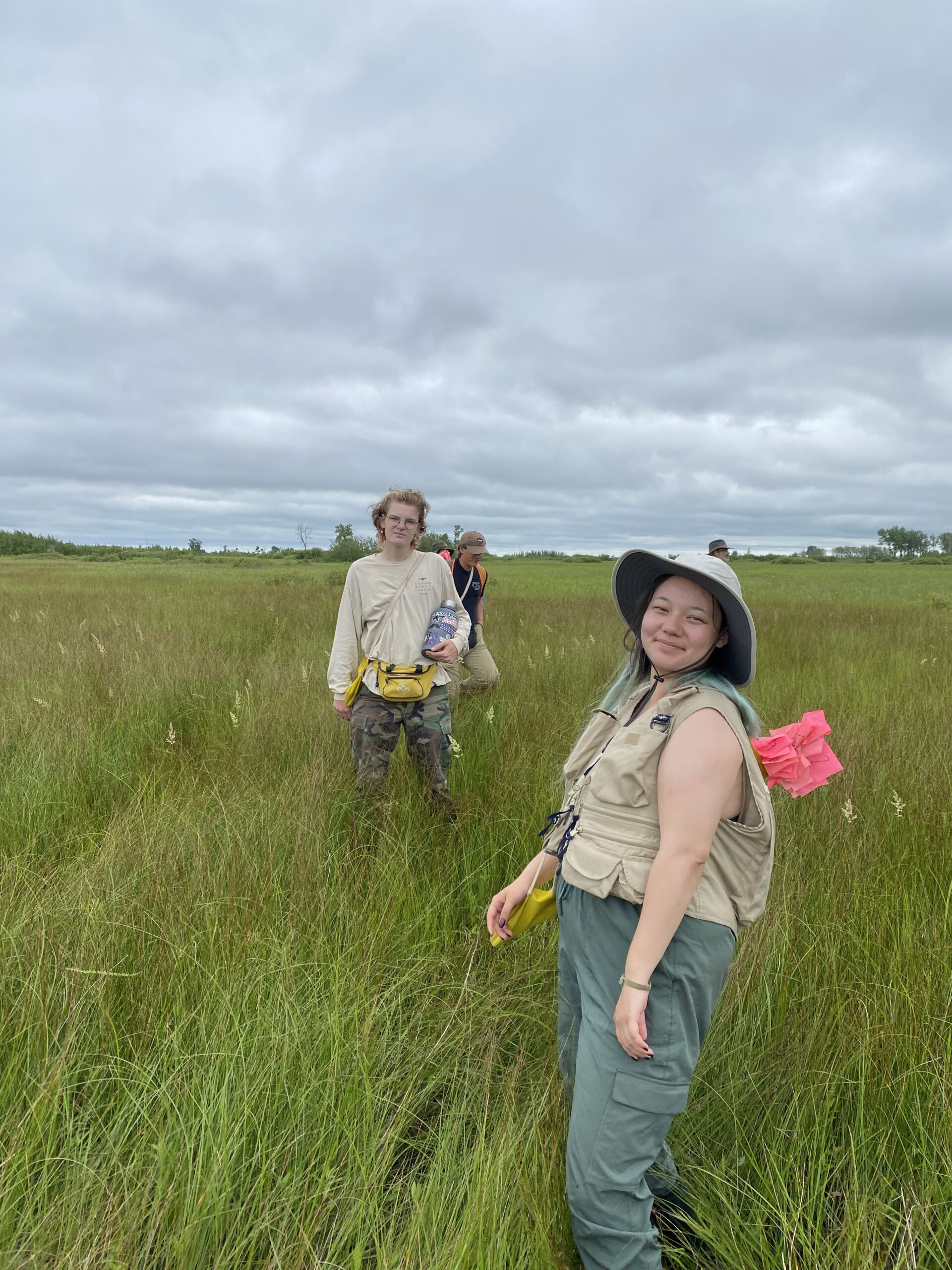 Before heading to get tacos for dinner, the team also got the chance to explore Agassiz Dunes Scientific and Natural Area, where we saw even more cool plants, my favorite being Delphinium. Overall, the team had a great time learning about even more prairie plants and restoration projects, and exploring more of the ecosystems of MN!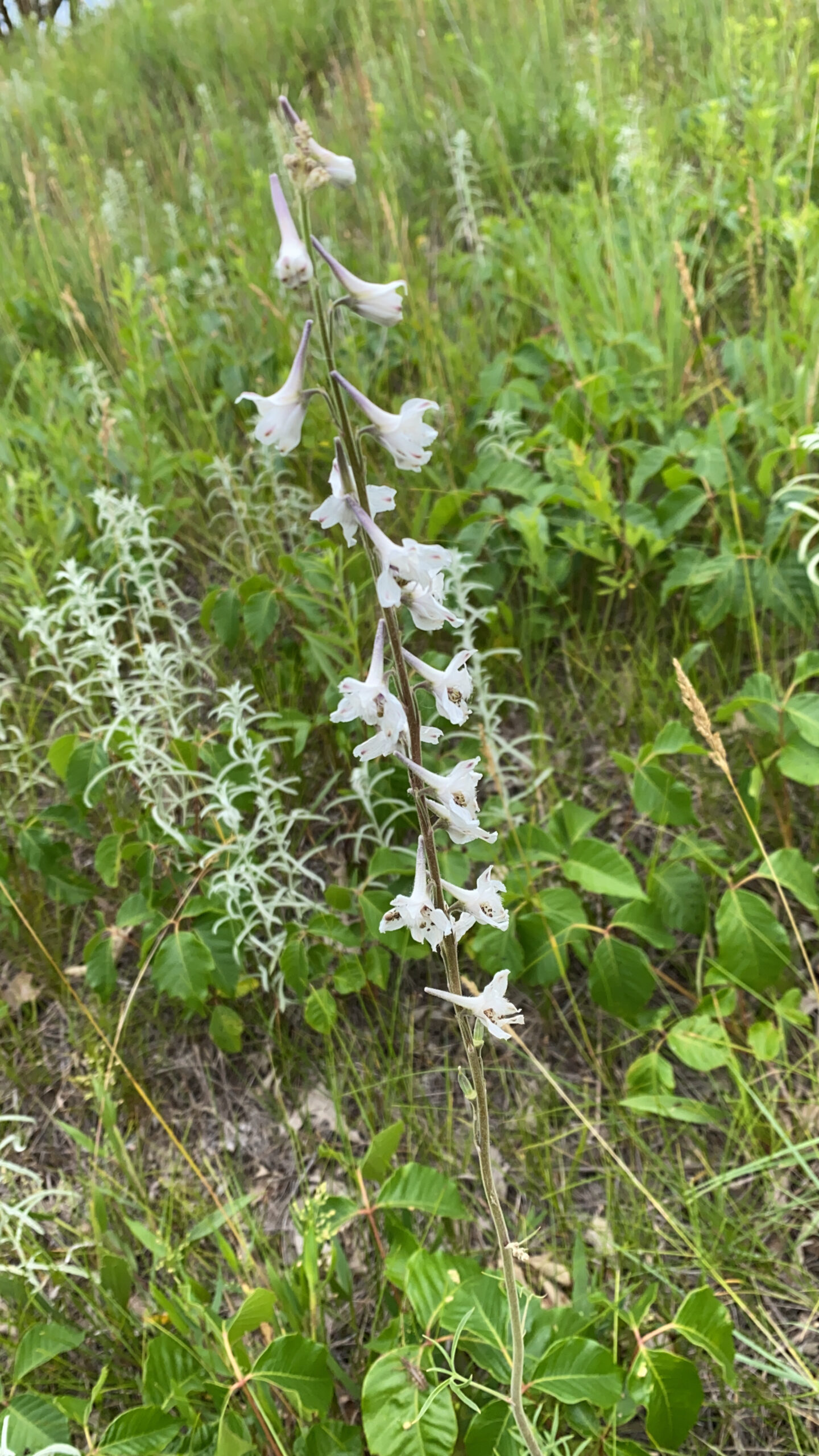 After all this, and after a great team dinner, I don't think anyone on Team Echinacea (Team Platanthera?) will have trouble sleeping tonight.