Goood afternoon!
Yesterday was my last day with Team Echinacea. I'm sad to say goodbye so soon, but my Junior year of high school is calling me. I had an amazing summer with the team, and I learned so much about plants and the prairie in a unique experience I wouldn't be able to get anywhere else.
It wasn't just my last day yesterday, but also Lea, John, and Emma's. We wrapped up our time together with one last goat-herding excursion, some packing, and a little bit of demo before our early lunch.
At lunch, we had some delicious vegan chocolate cake (Thank you Jean for all the cakes you've made us this summer!) and sat in our 2020 grass-circle for the last time. John and Lea's puppy pals came to visit too! I'm going to miss our little spot under the oak trees, but I won't miss the constant fear of acorn-pelting…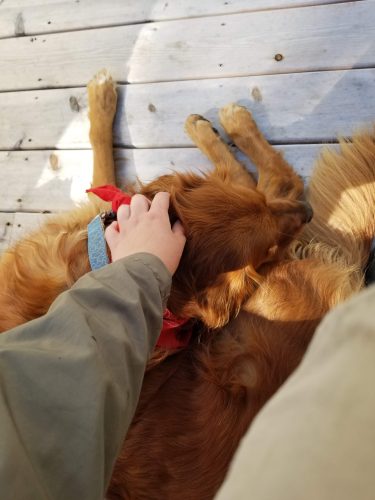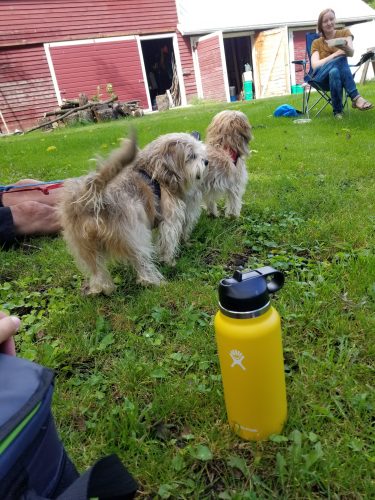 In the afternoon, Emma, Mia and I went out to Hegg Lake/P2 to shoot demo on some recruitment sites. I got some quality time with Darwin in the car while we drove, and Emma was able to shoot one final site with him. I think it was a pretty sentimental experience for the both of us.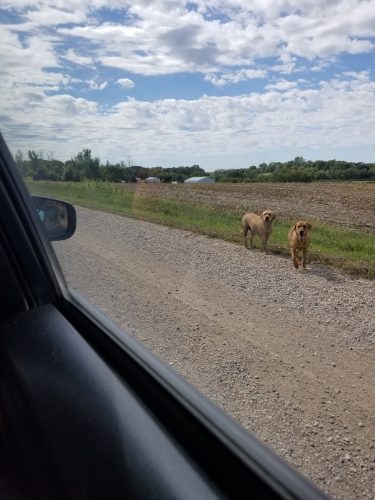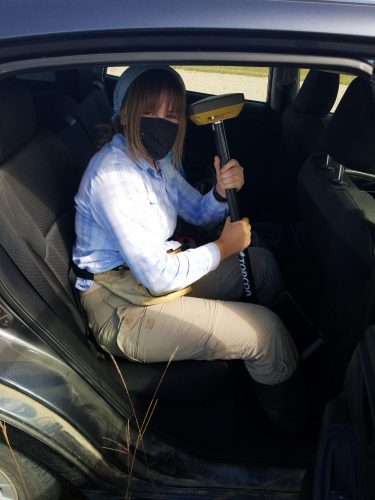 At the end of the day, we cleaned up Hjelm as much as we could, returned our equipment, and said the final good-byes for the summer. I'm going to miss Team Echinacea as Fall and Winter come, but I'm hoping to visit again next summer. Thank you to all the people who helped me grow as a scientist and student. I wouldn't exchange this summer for anything, and I'm grateful we were given the chance to come together in 2020.
Signing off for now,
Alpha Mike / Anna Meehan