Today was my last day this summer with Team Echinacea. I had an amazing summer and am sad to leave all of the great people I've met.
In the morning, we did measuring rechecks in P1, attempting to find missing plants. The plot was quite soggy and everyone ended up pretty soaked, collecting a lot of water in their boots. Andy made the apt suggestion that touching the electric goat fence could help us all get dry. We made the executive decision not to follow this advice. While in P1, I saw a few frogs clinging to Indiangrass stems.
After rechecks, Anna and I went to Staffanson to monitor Liatris and harvest heads from the Echinacea I used for phenology. These seeds in each head will be examined for embryos in order to determine the relative reproductive success of each individual Echinacea.  I hypothesize that there will be more embryos in the seeds from the burned section of the prairie.
We saw some Phlox which was still flowering (one could say it was a late bloomer, literally). We also saw a preponderance of butterflies. There were butterflies on almost every Liatris in one section and as we walked through, they all flew up in unison. I think it might have been one of the most beautiful things I've ever seen.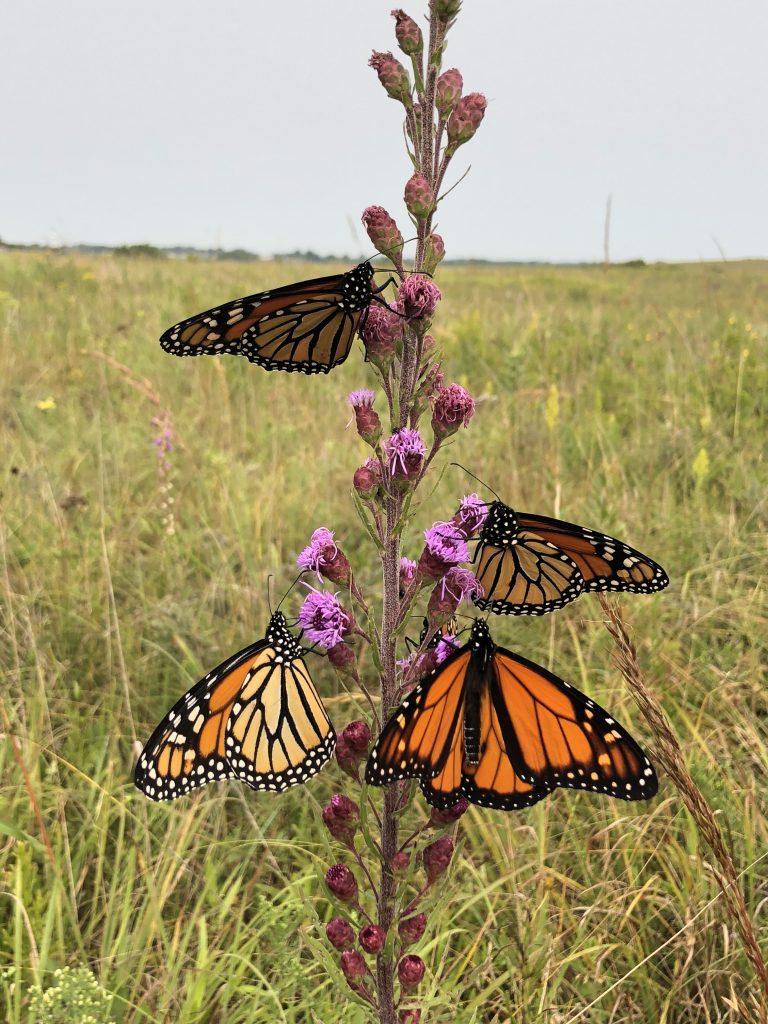 We also saw some sky blue asters which are some of my favorite flowers!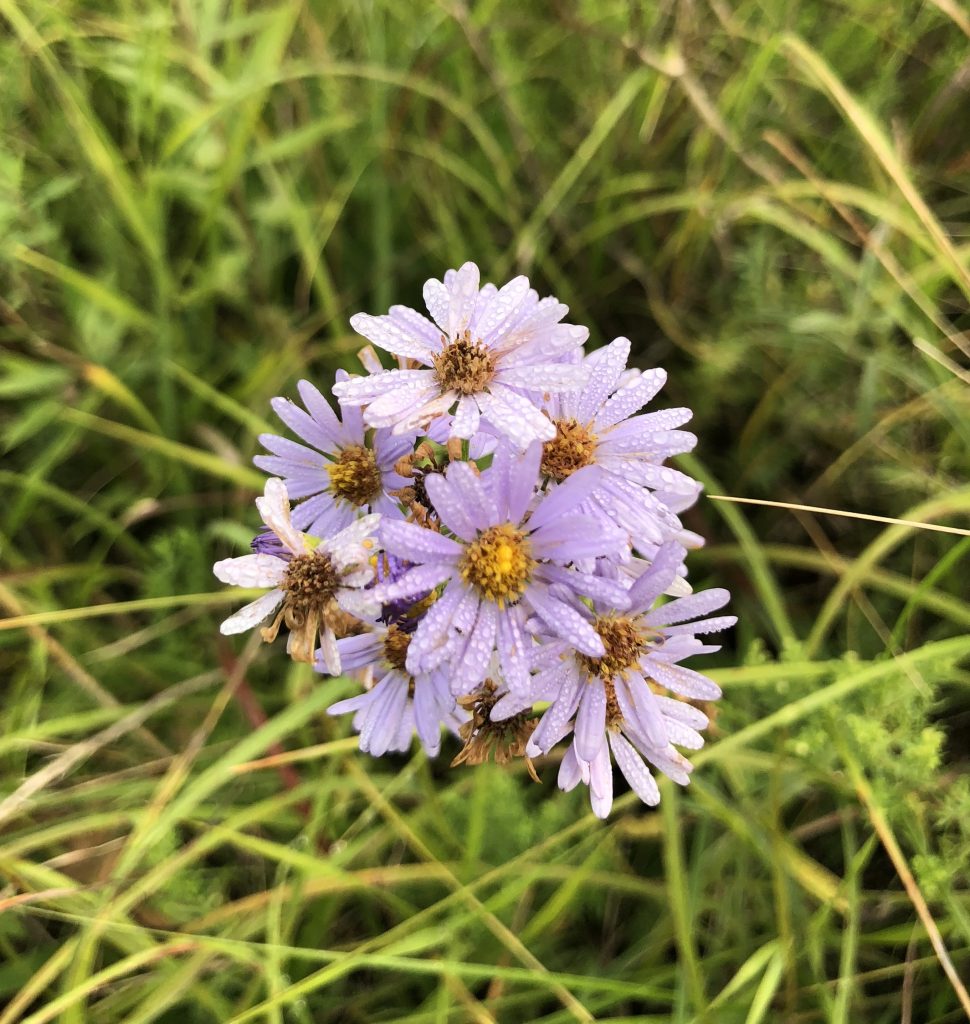 The harvest went well except that many of the heads were missing, due to some rodent or herbivore.
There was a lot to carry and I'm definitely grateful that Anna came to help.
At lunch Anna and I gave research update presentations for our independent projects since it was both of our last days. Anna revealed some preliminary results regarding soil hardness in different types of land treatments (agricultural fields, prairie remnants, restorations). My presentation reported that distances between flowering Echinacea tended to be greater on the unburned section of the prairie, suggesting that fires help decrease the spatial isolation of flowering Echinaceas (the density of flowers is greater on the burned side).
In the afternoon, we harvested Bouteloua in P1.
I will truly miss this project and everyone I have met this summer!