After a full morning and afternoon of demography at the Aanenson remnant, followed by some measuring in P1, Team Echinacea ended the working day with an evening of relaxation and fun! We started off with some team shirt tie-dying, led by resident experts Erin and Amy.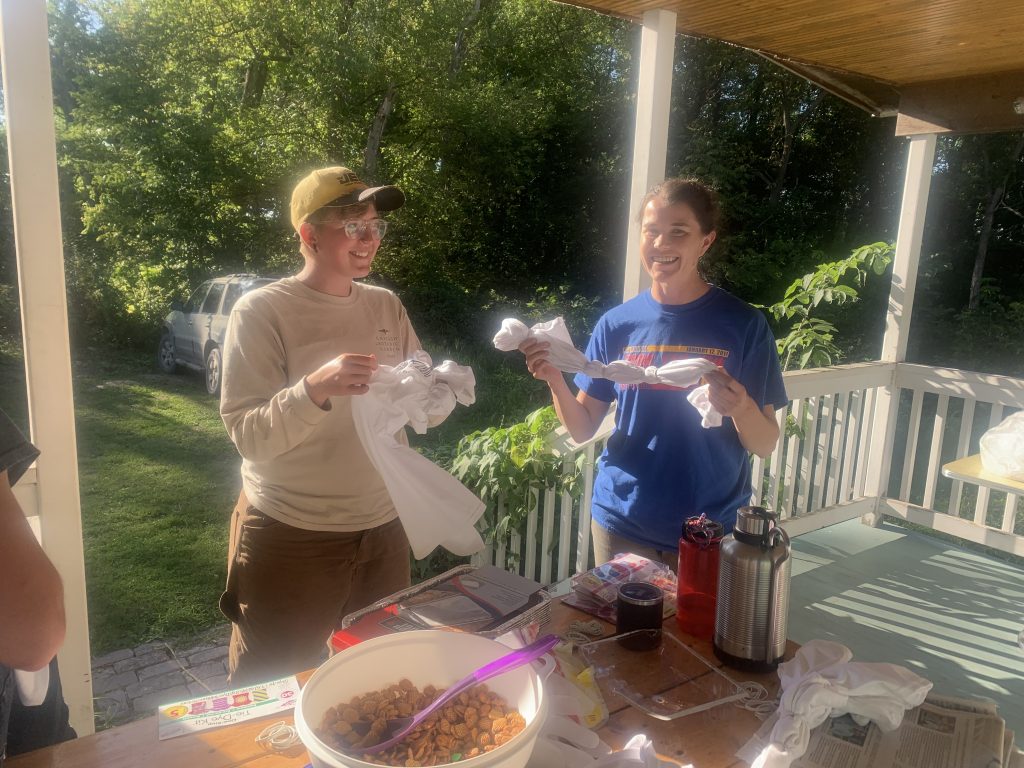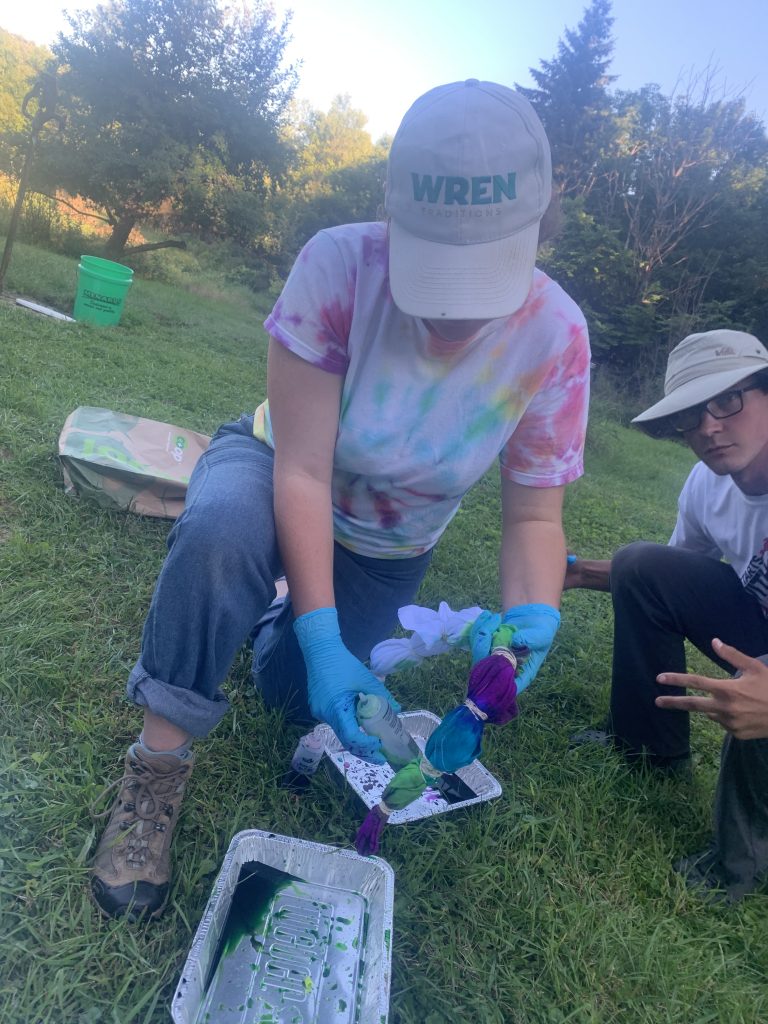 After bagging our newly dyed shirts, we started up preparations for our evening bonfire. Over the course of the past year, the goats have been eating away at the throngs of buckthorn that have been encroaching on our prairie plots. Once the goats have had their fill, all of the dead branches and trunks were gathered together to make this summer's bonfire pile. With the fire started, the team started shucking corn, cutting sweet potato, and cutting branches for hot dog roasting.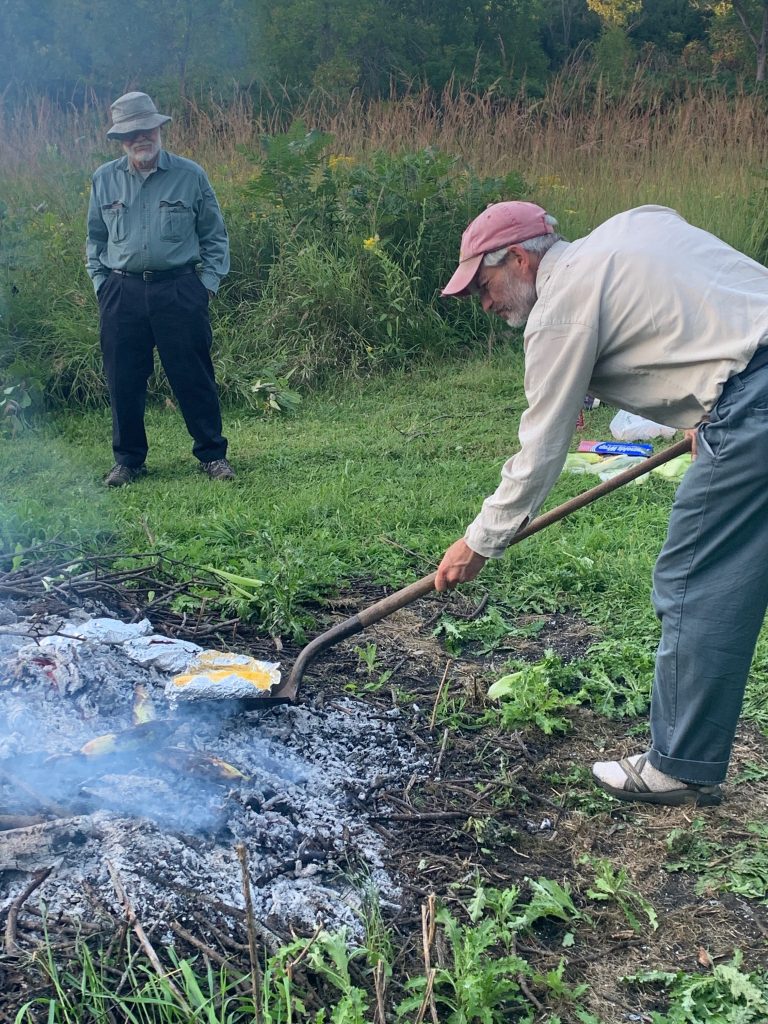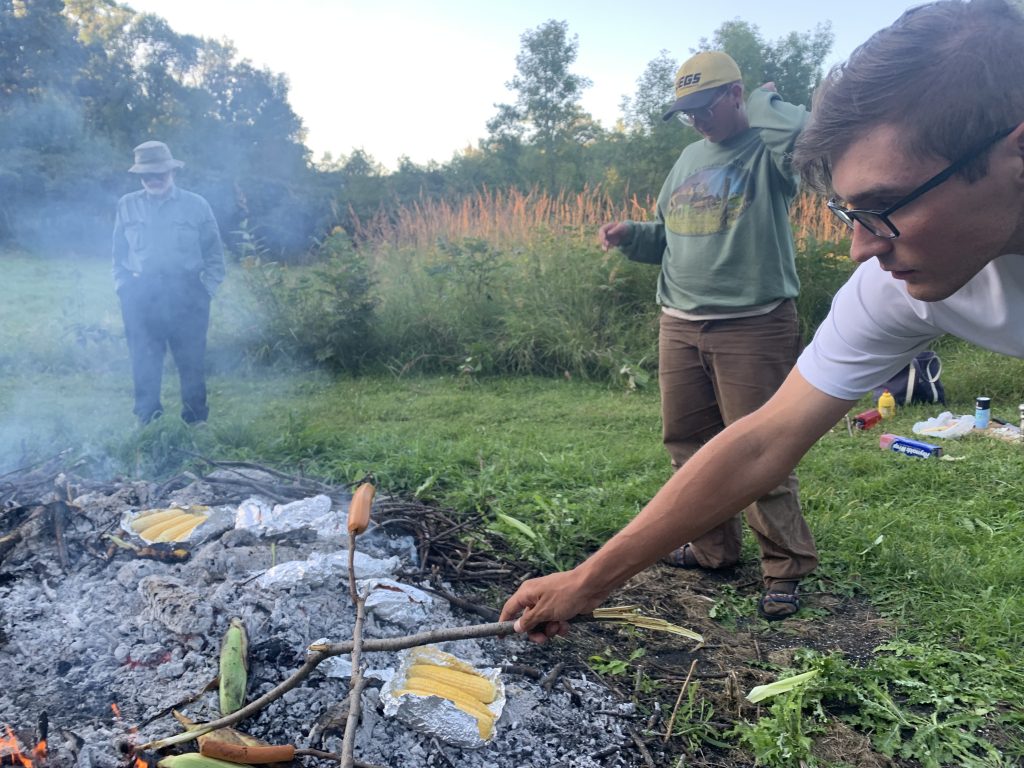 After following our fireside appetizers with Jean's amazing pasta made with fresh basil pesto, we finished off the night with stargazing and s'mores over the last of the embers. Overall, a great ending to a productive day in the field.