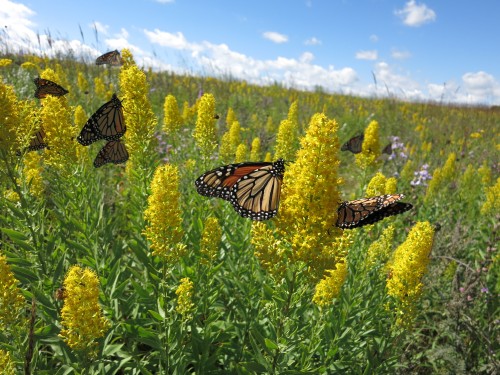 Description: In 2014, Alli Grecco developed and implemented a project to characterize  the composition and abundance of plants that flower in 5 remnant prairie Echinacea populations. During her community surveys, Grecco identified 32 co-flowering species. This dataset will be used to describe variation in flowering communities both between and within sites over time.
Start year: 2014
Location: SPP, NWLF, EELR, ALF, NNWLF

Products: Preliminary dataset is located in Alli Grecco's Dropbox folder. Dataset needs to be made readyR.