In 2021, Team Echinacea established 76 transects (each 4 m long) across 32 patches of remnant prairie in the study area. We planted seeds in one randomly selected segment per transect in fall 2021 but germination trials in the lab and seedling searches in the remnants during summer 2022 revealed that we had used a bad batch of seed 🙁
In fall 2022, we repeated seed addition experiment using seed harvested in summer 2022. Jared harvested Echinacea seed heads from Nice Island and Hutching's hills. High seed predation from Hutchings left us with 155 heads from Nice Island. Stuart, Lindsey, and Alex sowed seed within randomly selected segments in November 2022. For fall 2022, we added 12 seedling transects (beng, fern, hutch, torge) and eliminated transects at two disturbed sites with the goal of maximizing variation in fire history across the study area. We sowed seed in 84 transects across 36 remnant prairie patches in 2022.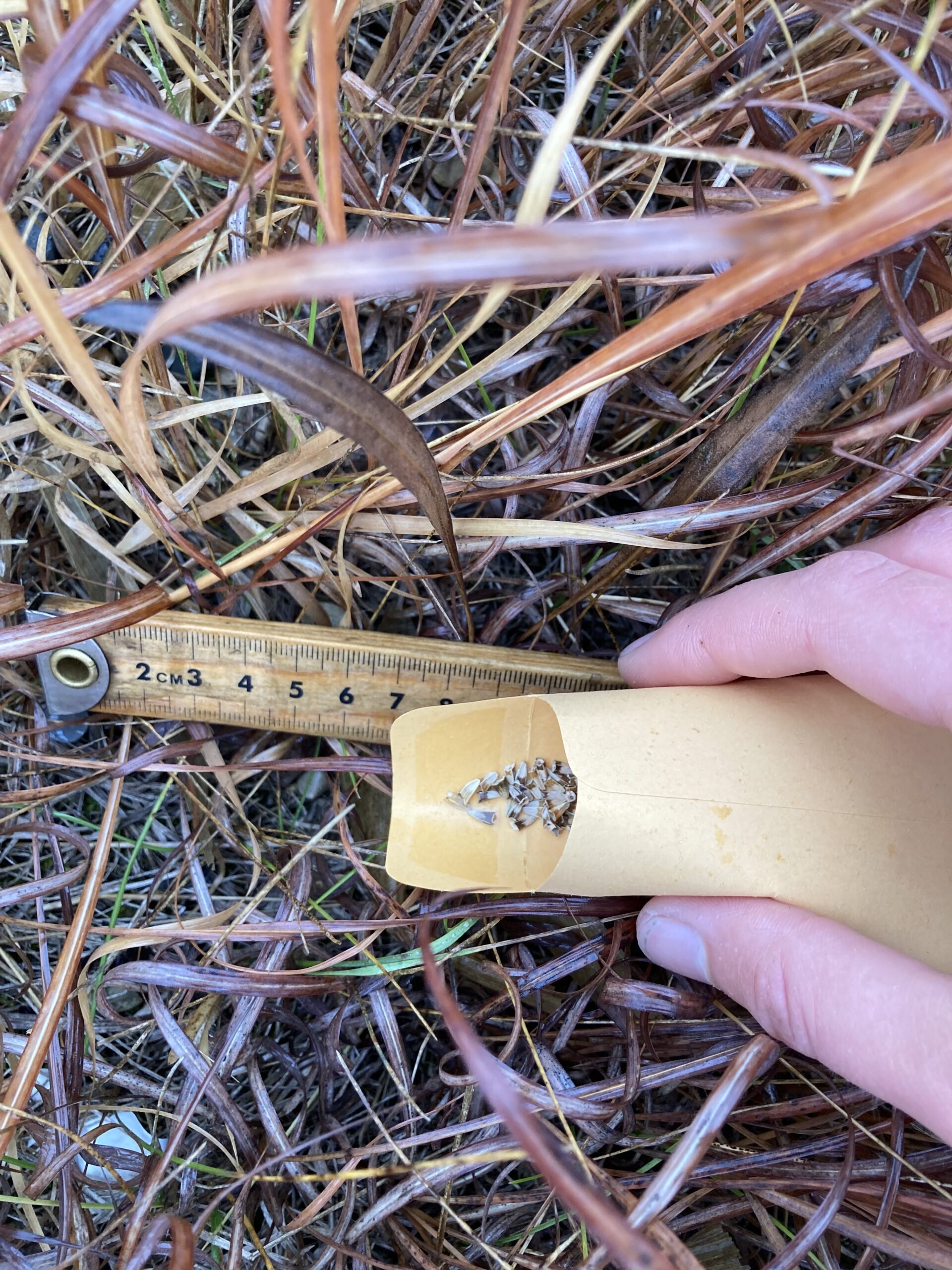 Start year: 2021
Location: 36 patches of remnant prairie in and around Solem Township, MN
Overlaps with: Seed addition transects in remnants
Data collected: NA
Products: Stay tuned!
You can read more about the Fire and seedling fitness in remnants experiment, as well as links to prior flog entries about this experiment, on the background page for this experiment.